How do you practice self-care on bad mental health days?
There's no getting away from bad mental health days. They're part of being human and although life would be much better without them, they help us to appreciate the good times. But for some of us, bad days can feel like every day and for others, it's a rare occurrence. No matter what side of the coin you're on bad days are horrible and infectious not only to you but to everyone around you.
The day after I returned from a vacation in March nineteen was a pretty bad day for me. I'd broken my nose in a freak accident (entirely my fault) and the vacation itself was a write-off for various reasons. But things were only starting. When I found out a few weeks later that my grandfather was dying from terminal cancer, it felt as if someone had run me over with a steamroller. Self-care was the last thing on my list.
I felt deflated, lost and extremely depressed.
I took to napping during the day and going home to help whenever I could. Being constantly on the go kept my mind from going completely off the edge, but it eventually got to the point where I could feel myself burning out. My weight was falling, food restriction was creeping back in and yoga had all but been forgotten. When I finally slowed down and realised what I was doing, I cursed myself for falling into the habit of forgetting about myself again.
Here I was claiming self-care as the pillar of all sanity, and I was failing to practice what I preach.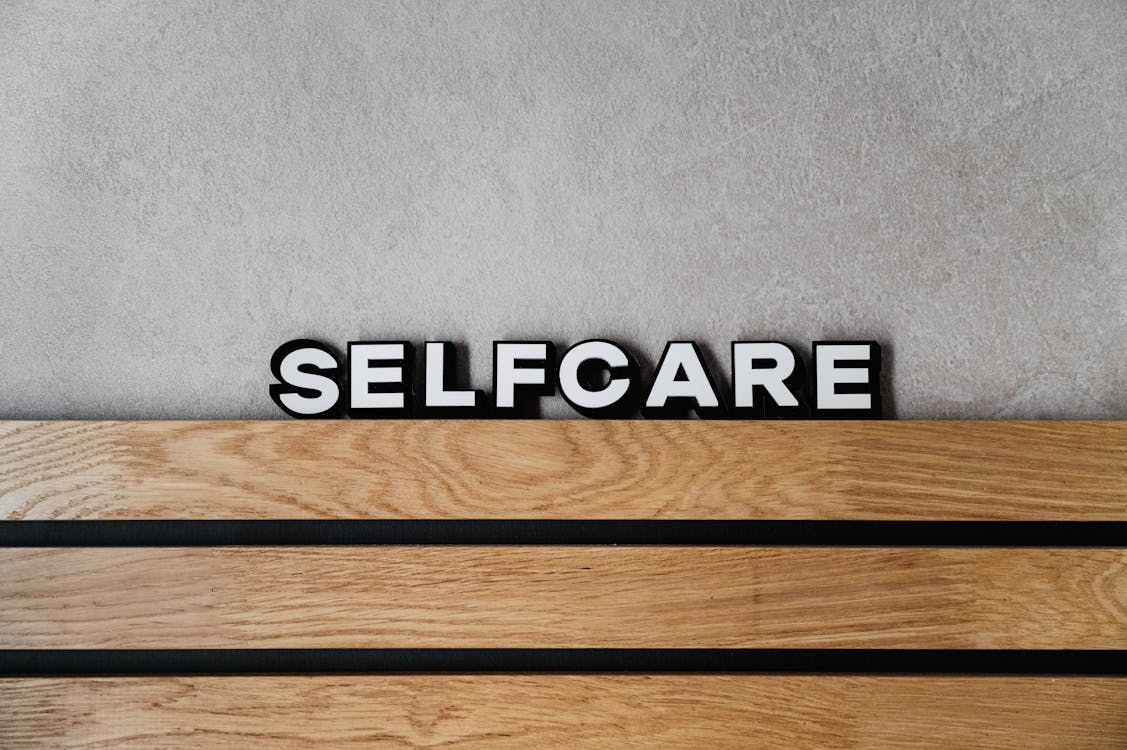 ---
Self-care when you don't feel deserving.
How do you begin to practice self-care when you don't feel deserving of it? Good question! Every morning I get out of bed I have to fight with myself to take my medication, to eat, not to weigh, etc. The list of horrible things I could do to hinder my recovery is endless while the list of self-care options is seemingly pointless. I know that any of those negative things could make or break my day and yet I still want to stick by them. Really? It makes no sense, but neither does mental illness.
But the truth is, despite how I feel about myself, I am deserving of self-care. I am allowed to take five minutes, five hours or even five days to decompress. And so are you!
When things get tough I try to think about what makes me feel better. I start with the easiest on the list which could be a quick nap, a shower or binge-watching Brooklyn Nine-Nine. But sometimes it takes a lot more and I have to actively remove myself from my thoughts. As counter-productive as that sounds burying myself in heavy metal and power-walking to clear my head is sometimes the most cathartic thing I can do for myself in the midst of a breakdown.
Are you a busy mama? It's even more important that you find the time for self-care! Check out this article for more help.
---
Top Tips for practising self-care on bad mental health days.
>> Allow yourself to feel.
There's nothing wrong with having a bad day. What's important is that we don't let one day translate into a bad week, month or year.
For many people emotions can be tricky. I personally find it difficult to feel anything other than negative emotions, as if I'm almost too afraid to allow the positive in for longer than a second. It's not uncommon and in fact, many people are stuck within a negative bias mindset when it comes to feeling. Often it's because we tend to judge ourselves for how we feel, worry about how others will judge us, or quite often we fear to be positive and joyful because we've been let down in the past.
No matter what way you put it emotions are complicated!
Accepting and allowing ourselves to experience all emotions is arguably one of the most important types of self-care there is. If we're unable to cope and process negative emotions, then how can we possibly move forward and begin to heal? We need to feel a vast range of emotions; Good and bad! Allow the negative emotions into your life, sit with them, and welcome them like visitors but don't let them set up camp!
>> Call someone you love.
Sometimes we just need someone to listen to us. Talking to others can help rationalise what we're feeling and give us the support we need to come out of a rut. Make sure that you have a trusted friend or family member that you can call on in times of need (and vice versa).
Failing that there are various helplines available with volunteers ready and willing to help you through it.
Keeping in contact with loved ones is especially important during the current pandemic. COVID-19 has thrown a lot of us off our game and has caused quite a bit of upheaval. For those having to self-isolate, it can be the breaking of their recovery. As hard as it might be, make sure you keep in touch with your loved ones from a safe distance. Us the technology that the 21st century has given you and call your bestie for a virtual coffee!
>> Stay hydrated.
Remember that water is your friend. It can make you feel surprisingly better in a bad situation. I always keep a trusty water bottle with me at all times!
Who knew something so simple could be classed as an act of self-care? I certainly didn't!
>> Remember to eat.
Please remember to eat. As much as it causes me discomfort I know that I need to keep myself nourished. It not only helps physically but mentally too. If you've ever heard of the term 'hangry' you'll know what I mean. Food is important in order to regulate our blood sugars which can be a big reason why our emotions are in the weeds.
>> Take a bath or a shower.
I might be among one of the few that actually finds showering to be relaxing. When I feel myself becoming overly anxious or distressed, I often take myself to the shower in order to calm down. It's almost as if the water washes away all the tension in my bones and allows me to take some much-needed deep breaths.
So, next time you're feeling overwhelmed why not try a simple shower to give yourself the space to breathe? If you prefer a bath grab some bath salts or a bath bomb, perch the laptop at a safe distance, throw on a good show and relax.
Want some of your very own homemade soap scrub bars? Check out this post for information on how you can create your own!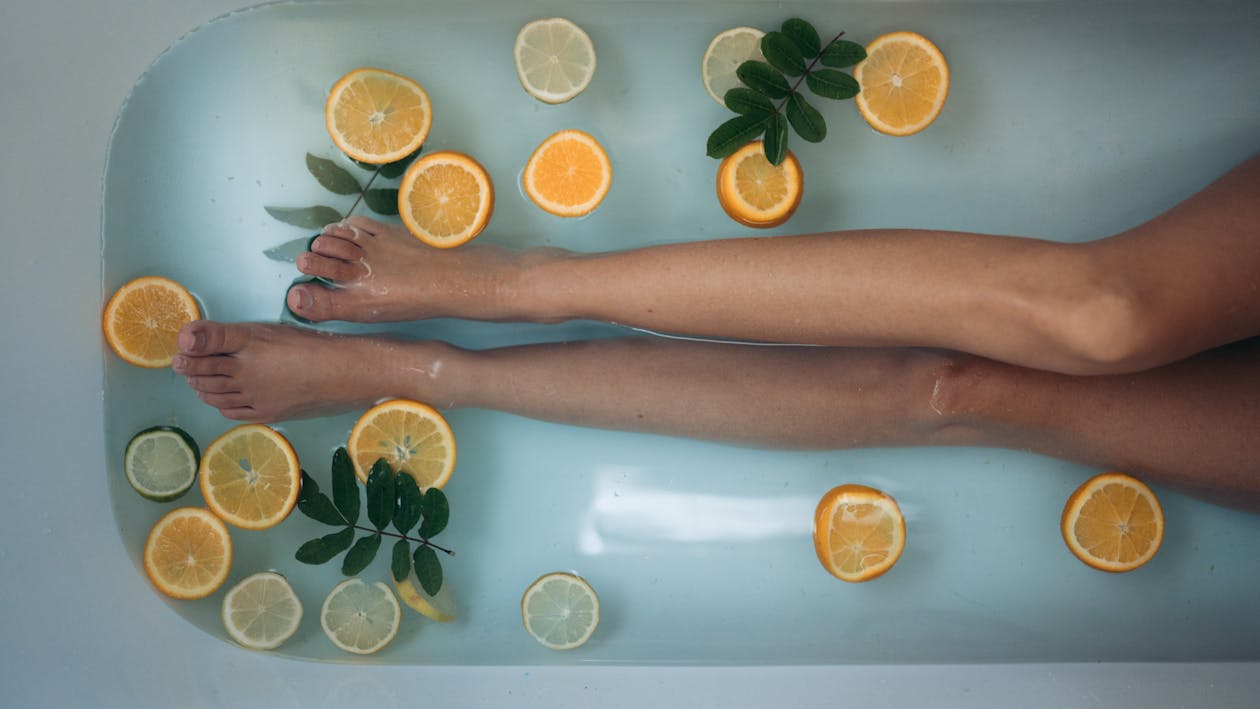 >> Use a body lotion or body scrub.
Sometimes the simplest way to feel good is to look after your body. Treat yourself to a face mask, new body lotion or even a hair wrap! For the gentlemen out there with beards that would put grizzly Adams to shame, why not pick up a beard grooming kit?
There's a reason we're encouraged to pamper ourselves in recovery and it's not to feed our inner vanity. It's to show ourselves that we're worth the effort and that we deserve to be treated like VIPs.
> > Watch some feel-good TV.
One word; Netflix. Queer Eye, Ru Paul, The Office. I could go on, and on, and on.
Netflix has added some bangers in the last few months. If you have a whole day to spend (let's be honest, you do) then Tiger King is a rabbit hole you need to get dragged into!
>> Take part in a hobby that's easy for you to manage.
As I mentioned sometimes we just need to take care of simple things. Napping isn't necessarily a hobby (although it should be) so if you're feeling low on energy pick up a book or an easy-to-manage video game. If you enjoy being creative but can't bring yourself to open your sketchbook, why not try colouring in an adult colouring book?
>> Do some exercise (if you're fit and able).
Do some yoga or go for a short walk if you're feeling up to it. Exercise isn't the answer to all life's problems, but it can help release pent-up stress that we may have built inside. Personally, I take a walk late at night or early in the morning when fewer people are likely to be around. Fresh air and natural light can do wonders for our mood.
>> Take a nap.
If you're feeling low on energy and have the option, allow yourself to take a nap. Don't feel guilty about feeling exhausted!
Note: Become aware of where the exhaustion is coming from. Is it mental, physical or emotional exhaustion? This can make a big difference to what needs doing in order to shift it! Naps, although helpful, can become a coping mechanism in themselves and that's where self-care shifts to self-soothing.
>> If you have a pet show it some love.
Cats and dogs are proven to reduce stress! Get cuddling.
>> Read a good book!
Take some time out and dive into your latest (or favourite) book. I even find spending time online reading good news articles can help lift my mood.
---
How else do you practice self-care on bad mental health days?
*This is an old post which has been updated to include various points for COVID-19. Please remember to stay at home when you can and practice social distancing. With that being said remember the vulnerable, elderly and disabled around you. Check on them, offer to do grocery runs and leave them at their door, and have a chat and a coffee through the window. Now is the time we need to pull together as a society while also staying apart.
Learn more about self-care in these other articles!
---