We all know self-care is important. We've established its connection to mental health and well-being. But how can we level up our self-care routine in the summer? And why is it important? It's not as easy to look after ourselves in the summer as it is in the winter months when we're locked indoors. There's a distinct increase in travel arrangements, DIY projects, intense workout programmes, social events and so much more. And while all of these might be wonderful, they don't necessarily leave room for downtime and complete relaxation.
With that in mind, here are just twenty ways you can give your summer self-care routine an extra boost.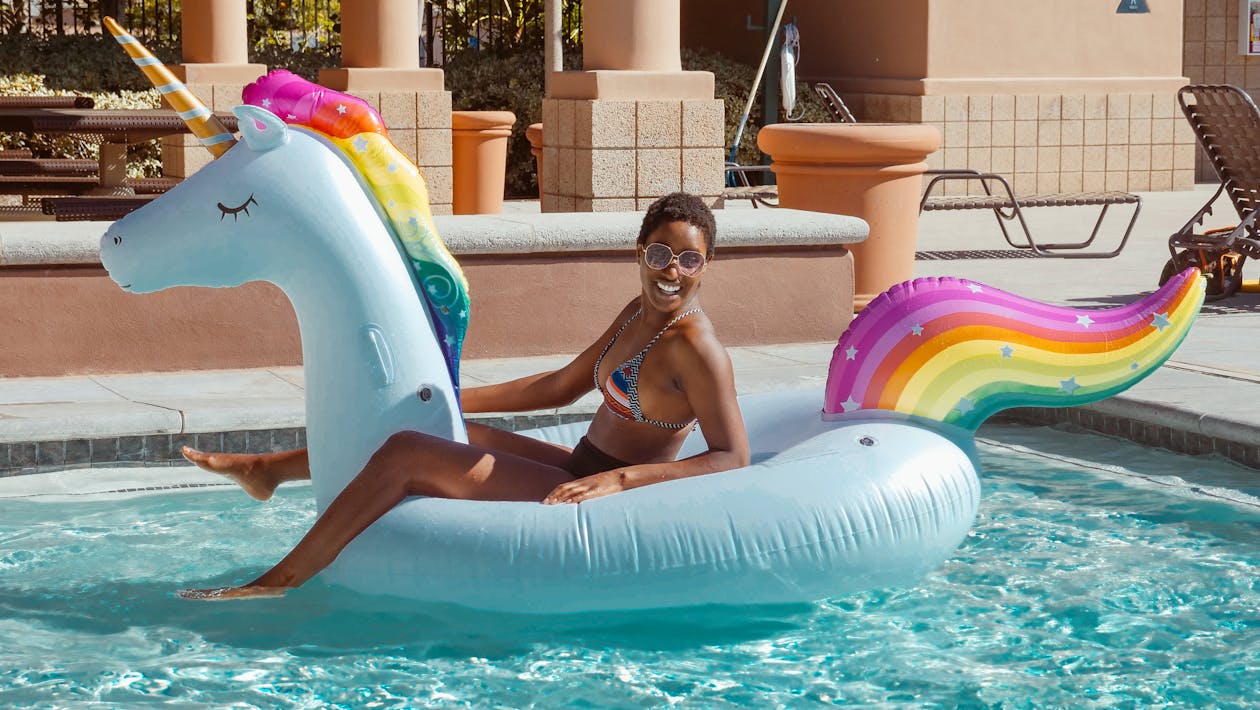 ---
20 Ways to level up your self-care routine this Summer.
1. Make the most of the summer sun and relax outdoors.
Ditch the couch and switch up your winter spot for the warmth of the summer sun. As we approach longer, warmer days, why not set up your sun lounger or, failing that, a yoga mat and kick back for some much-needed 'me-time.' You might even want to add the latest novel and a glass of pinot to the mix! Not only will your body soak up that much-needed vitamin D, but you'll also have the opportunity to reduce your screen time.
But no matter how you go about relaxing outside, remember to keep on top of the sunscreen and stay hydrated (alcohol doesn't count).
2. Don't over-commit.
Boundaries are somewhat of a hot topic at the moment. It's no secret that the majority of my readers have spent their lives people-pleasing, even if it meant putting their own needs aside. But no more! More and more people are learning about and setting boundaries at work and at home.
Boundaries serve many functions, but first and foremost they enable us to recognize and stick to our own limitations. They tell others how we want to be treated, what's good and what's not, therefore protecting us from harm or mistreatment.
So, this summer. Don't over-commit just because it'll make your mother happy. Say no more and honour your own needs for a change!
3. Attend your local market.
Farmer's markets run all year round, rain or shine. But many of us don't feel like trekking from stall to stall while wrestling an umbrella or outdoor coat. In fact, there's very little I would enjoy less. However, when the sun sets in, I instantly feel more motivated to visit our local markets to pick up seasonal produce. The summer is no doubt when the majority of us start to make healthier food choices, and if you're on the lookout for fruit and veg, look no further than you're local market.
Not only is it a wholesome day out, but you're helping to support local farmers and artisans.
4. Start a garden of your own.
Why not start growing your own garden? You can try your hand at growing seasonal fruit and vegetables, or flowers. No matter what you choose, gardening can be a wonderful way to meditate, relax and enjoy time outside. It can also be a means to spend time with friends, and family and even get to know your neighbours.
Our local community centre has a gardening club where everyone is invited to come along and work on the allotments. No matter your age, they welcome you to help prepare, plant and nurture various fruits, vegetables and herbs. My friend and I attended a few of their Sunday events where we worked to prepare the beds for the planting year ahead. It was a great way to get to know my neighbours and catch up with those who had spent the winter in hibernation.
And the best thing? At the end of it all you get to pick and enjoy the fruits of your labour.
5. Go for a walk.
It may seem fairly straightforward, but a simple thing like a stroll around the block can work wonders for our mental health. I find walking is one of the easiest ways for me to clear my head, come up with new ideas and, most importantly, escape screen time.
Walking outside is also a great way to make the most of the good weather and soak up as much vitamin D as possible before the winter. You can also get your friends involved and spend time partaking in light exercise together.
6. Be happy with the imperfections of life.
Nothing and no one can be perfect all the time. That includes you, and guess what? That's totally fine.
7. Take five minutes to yourself.
It's extremely important now more than ever that we learn the significance of taking just five minutes to decompress with simple self-care.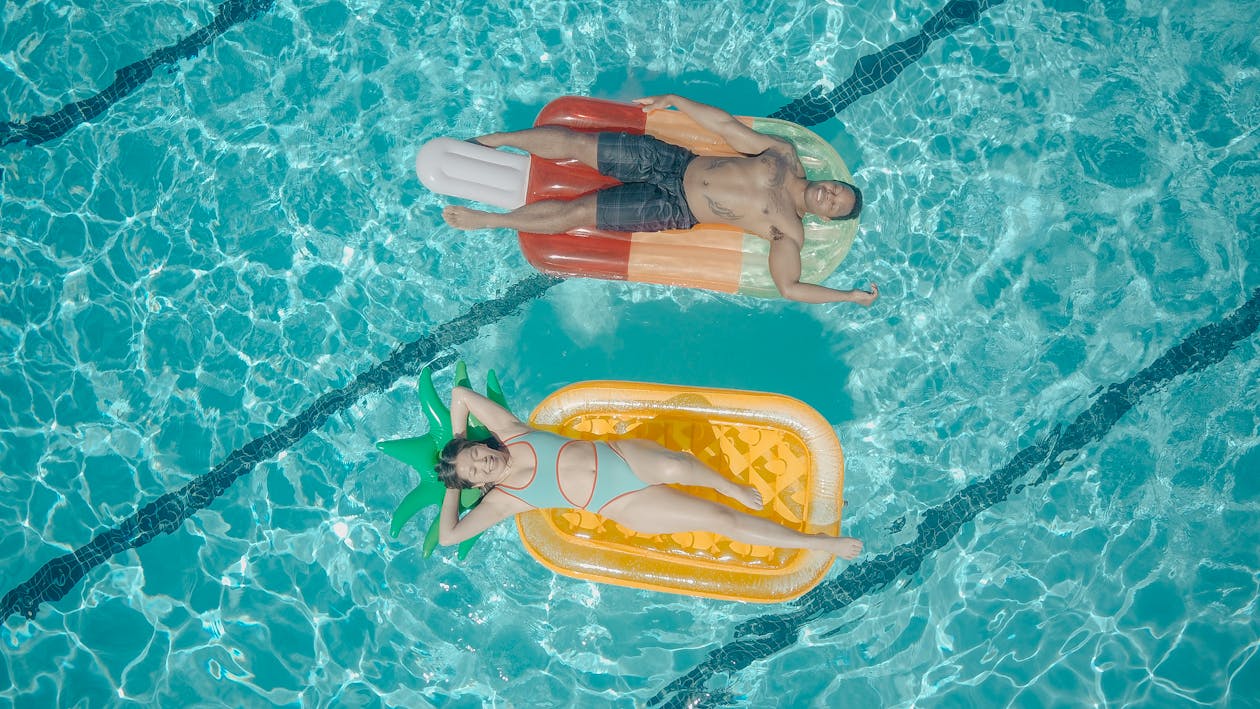 8. Start or continue journaling.
Whether it's on a computer or in a book, I always feel better getting my feelings out. Even the happy ones! Writing is an amazing way to work through what you're feeling and can be an excellent way to uplift your mood.
9. Drink Plenty of Water.
Be sure to drink plenty of water, and be on high alert for the signs of dehydration!
9. Don't stress about your appearance or size.
It's easier said than done. Specifically, if you've spent the majority of your life covering and even hating your body. But the reality is that there will always be something that we're happy about physically. Whether it's your tummy, your arms or your feet, no one's completely happy with themselves.
Don't let your fear of showing your body stop you from living your life.
10. Get stuck into some 'spring cleaning'.
As I've talked about before, spring cleaning can work wonders for our mental health. It can be a great way to declutter both our immediate space and, metaphorically, our lives. But if the thought of deep cleaning fills you with dread, start with just one small space. It could be something as simple as the drawer of a desk or the space beneath your TV cabinet!
Spring cleaning has been found to benefit our mental health and well-being in some of the following ways.
It gives us a sense of control.
It can be calming and even energising!
For some, there is a feeling of accomplishment!
You can feel a sense of peace in a tidy living space.
It inadvertently increases focus.
11. Make a feel-good playlist!
Create a personalised playlist of your favourite summer bops or the latest episodes of your current podcast! My own summertime playlist is filled with old-school metal, emo hits and some of this year's current hits!
12. Try a new easy-going exercise, like yoga.
Yoga is more than just postures and stretches. We connect our breathing with the movement of our bodies, and the swift, gentle progression from one pose to the next is dictated by our breath. I talk about the benefits of yoga in more detail over here, but in short, yoga is a relaxing way to connect with yourself. Combine that with the benefits of sunshine by practising outside, and your mental health is bound to thank you!
Yoga can be used to combat various physical and mental health issues, but please be careful. If you suffer from a particular neck or back issue, it's important to research what poses are best for you. While yoga can help with such conditions, incorrect form or pushing yourself too hard can result in them getting worse!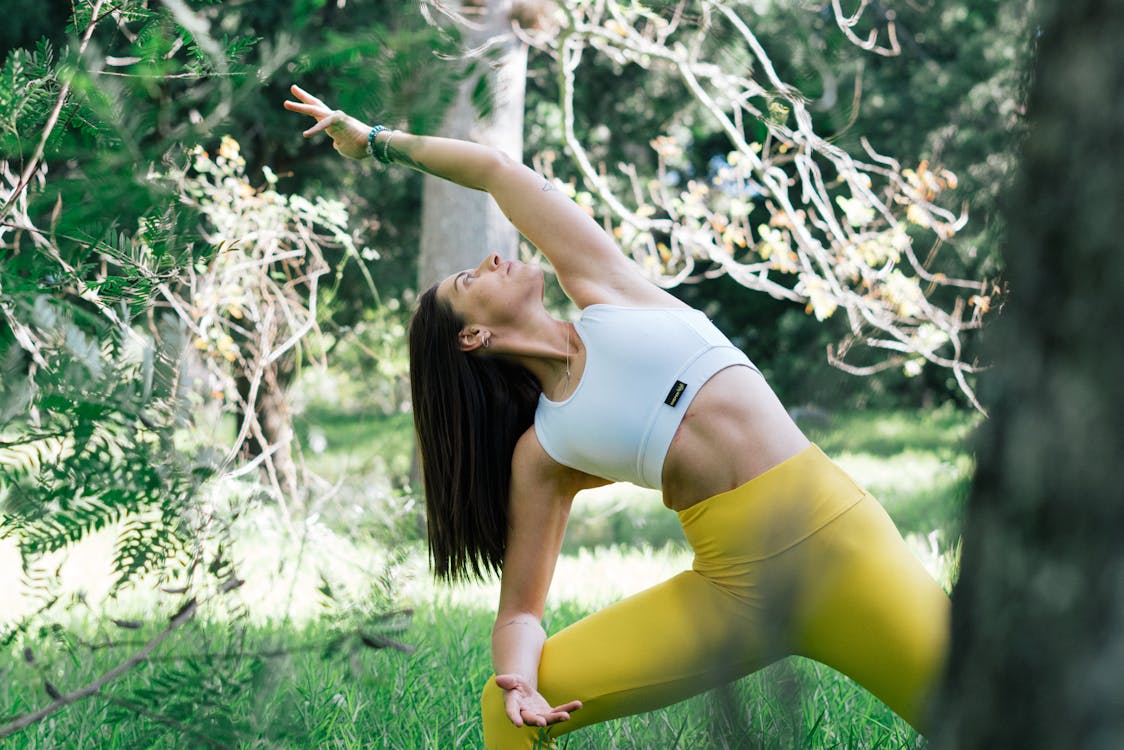 13. Buy yourself fresh flowers.
As Miley has so rightfully said, you CAN buy yourself flowers. And you should because flowers make everything beautiful. Better yet, buy your loved ones some flowers too.
*Please be careful when buying flowers. Make sure they are safe to display in your home if you have animals. For example, did you know lilies can be poisonous to cats?
14. Limit your screen time.
Despite the pros and cons of social media, it's possible that you can always experience too much of something. Much like detoxing our bodies, it's also important to switch off our online presence too. Turn off the mobile or computer, and relax with a walk, or read a book.
Limiting screen time also means reducing the time we spend 'double screening.' This is when we watch a movie or TV show and also spend time on our mobile or gaming devices. Make do with one form of entertainment, and it's amazing how relaxed you'll begin to feel. Even if you didn't know you were overstimulated in the first place!
15. Do a needs assessment.
A needs assessment begins with you taking the time to think about yourself, your feelings and how things are going. How did last week challenge you? Is there anything you want to go better next week? Are you sleeping enough, or spending too much time scrolling on social media? By reflecting on all of the seemingly small things in our lives, we're better able to determine what we're doing wrong. Or what we're doing right!
16. Remind yourself that you're only one person.
You can't do everything yourself, so stop acting as you can! Say no or delicate!
17. Do an 'at home' spa day!
You don't have to pay big bucks to experience your own relaxing spa. Use what you have at home! While it may not be The Ritz, a long, hot bubble bath with a glass of wine and a face mask can work wonders. And, better still, it's affordable.
18. Reconnect with loved ones.
As adults, it's very easy to fall out of touch with friends and family. Life is so busy, people are running from A to B, and we simply don't have the time or social battery. But the summer is the perfect time to arrange outdoor walks or backyard BBQs for a loved one or friends.
19. Start a blog!
I've been blogging now for nearly five years and while it can be difficult to keep up with, I love it!
20. Have a picnic!
Last but certainly not least, why not take your meal outside? My husband and I took numerous picnics during 2020, and we hope to bring that back again this year. Make up some sandwiches or salads, a flask of your favourite hot beverage, and wrap a water bottle in a towel to keep it cool.
You can even have a picnic in your backyard or on the lawn outside your workplace. It doesn't have to be a daily part of your self-care routine but it could certainly be a weekly occurrence.
---