Have you got a summer self care tool-kit? Jenny in Neverland talks to us about her summer self-care tool kit and her most recommended products!
Summer doesn't come easy for everyone. In fact, I've struggled with the summer for a long time. It was always a time of year that I absolutely dreaded and rarely made any plans for. I'd lock myself away with three fans aimed at my face and wouldn't move. Worse still, I really struggled with the heat.
Now, I'm DEFINITELY not that bad. I actually quite enjoy summer (until we hit thirty degrees in the UK in which case it's unbearable) but I still like to have things on hand to help make this season a little easier.
Having a year round self care kit is a great idea but as we're approaching summer, it's worth switching up the contents to reflect the seasons. Especially if, like past-me, you struggle with the heat of summer in general. You can get super creative and make a physical box or basket for all your self care tool-kit.
Why do some of us struggle with the summer?
It's not just the heat that can have a negative effect on us in the summer. Feeling sweaty and gross is
awful, but I feel like summer is that time of year where there's so much pressure on us to have
fun. We feel like we need to be out, enjoying the weather and filling out time with all sorts of activities, plans and holidays.
This pressure in itself can have a hugely negative impact on our mental health. That pressure to have fun and the comparison factor that comes into play when people share their fun Summer plans on social media, can lead us all to feel like we're wasting our time.
Before we jump into these handy items for your summer self care tool-kit, I just want to make a quick point about how it's absolutely okay if summer isn't for you. It's okay if you hate the sun and don't want to go out a lot during this season.
Social media romanticizes summer and just like everything else that gets romanticized, it's fake. It's an
inaccurate portrayal of what an actual summer typically looks like for a normal person. Pinterest isn't real
life. Facebook only shows the highlights. Remember that.
---
Products you should feature in your Summer self care tool-kit!
1. SPF lip balm.
I urge you not to neglect your lips when you're in the sun! We're typically quite good at slathering on sun
cream but our lips get left behind and burnt lips the day after? It's not fun. So a good lip balm with SPF
should absolutely be in your tool-kit. If not in your handbag! And let's take a moment to remember that lip-balm isn't just for feminine, cis-gendered women. Boys, you need to look after your lips too!
2. A mini-fan.
If you take anything away from this post, let it be the most practical option for any summer self care tool-kit; a mini fan. They're so useful! Think about it. You're suddenly stuck on an unmoving train, you're getting a bit flustered on the bus or just need to have a sit down in the middle of Primark and cool off. A mini fan can help you in almost all situations when the heat is really on.
3. Light-weight moisturiser with SPF.
I personally think we should be using an SPF moisturiser all year round but particularly in the summer when the UV levels are at their highest. Having an SPF moisturiser in your skincare routine is a great way to ensure
you're getting that protection first thing. I find Nivea do some great light-weight options, which is perfect for
summer when you don't want to be caked in heavy products.
4. Illuminating primer.
I hate wearing make up in the summer because by midday it's sliding off my face. Plus I wear glasses, so
I get some wonderfully attractive glasses marks on my cheeks from where my frames have sat into my
make up. Yuck. Instead, an illuminating primer is a great alternative!
I'm currently using the No.7 Illuminating Primer which gives you a glorious sun-kissed glow with a bit of
dewiness and sparkle.
5. Hay fever medication.
My hay fever has been horrendous this year so I dread to think what it'd be like WITHOUT my hay fever
medication. Remember, a self care tool-kit can include those super practical items as well.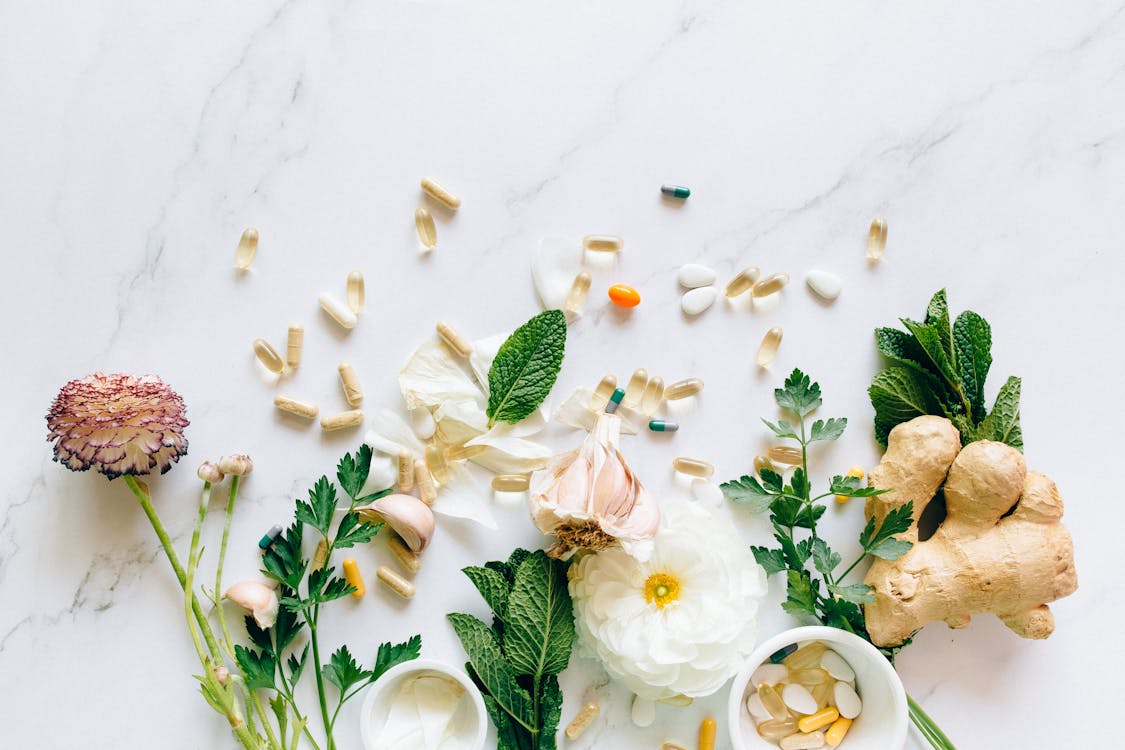 6. A few really good books.
Summer is the time for a good chunk of reading. Preferably in the garden, with a cocktail (or a mocktail)
or two. Take some time to create a little summer reading list and keep a pile of those books ready on hand. Reading is the perfect way to decompress when you have some spare time for yourself during those long and lazy summer afternoons!
7. A reusable water bottle.
Hydrate, hydrate, hydrate! I'm THAT person, always telling people to drink a glass of water in the summer. Staying hydrated is so crucial for our overall well-being, particularly in the summer when we're sweating more. We all want to help ditch the plastic, so invest in a good quality reusable water bottle that you can carry with you!
8. A journal.
This particular item goes back to what I mentioned earlier about summer being a time where a lot of
people feel the pressure to have fun. But summer isn't that easy for everyone. It's not a fun and bubbly time of year full of festivals and 'day time hangs.' And if you feel left behind, that's okay.
I find having a journal on hand in my summer self care tool-kit is a great way to get those thoughts,
feelings and frustrations out in a healthier way. It's okay if you're feeling overwhelmed during summer,
just ensure you can get those emotions out in a healthy way and I find journalling is the perfect way to do
just that.
---
Is there anything else you would add to your own summer self care tool-kit?
I hope this post gives you some ideas of what to include in your own summer self care tool-kit! I'd love to
hear what items you reach for the most in the summer and which helps you get through this season a little easier! I would also like to extend a big thank you to Jenny for choosing to host this article with Nyxie's Nook.
About the author.
Jenny is a full-time blogger and content creator at Jenny In Neverland where she primarily talks about self care, personal growth and well-being. She's been blogging for over 9 years and has released 3 informational eBooks for new bloggers. She can often be found in a book shop or on the Yoga mat.