[AD] The Below May Contain Affiliate Links. For More Information On Sponsored Posts, Please See The Disclaimer Page.
Do you find yourself struggling in the darker months? Check out this post to learn more about beating seasonal affective disorder, and how you can motivate yourself, even in the winter!
Fall and winter can bring with them a downward shift in our mental health. The decrease in daylight, cold weather, increasing energy bills and the holiday season can all contribute to the onset of seasonal affective disorder.
I've even noticed a significant change in my mental and physical health already, and it's not even October! With the dreary days and darkness setting in much too quickly, I struggle to motivate myself and maintain a clear head. It's not uncommon and I've come to accept it this time of the year. But after a horrible summer (broken only by a week of warm weather), I'm finding it harder and harder to find peace in the harsh winter we're set to face.
With that being said, here are some tips for both you and me on beating seasonal affective disorder (before it beats you)!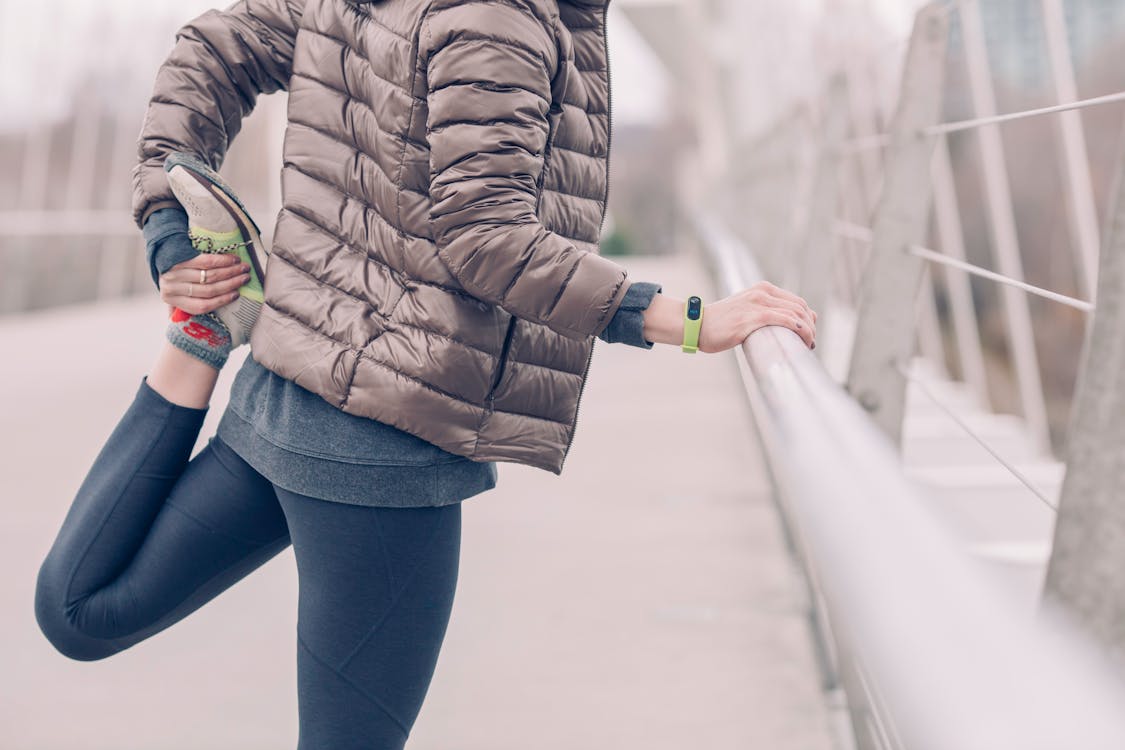 ---
Seven Steps to Beating Seasonal Affective Disorder!
In this day and age, there is so much out there to help us with our health. Yet, so many people still struggle with optimizing their health and fitness, especially in the darker months. It's understandable! A lot of things regarding our biology can feel like a minefield. There are so many different people saying different things and the contradictions can become confusing.
Optimizing our health in the winter and beating seasonal affective disorder is just a case of doing a few right things over and over again. Not many, not even ten; Just eight simple things.
Adopt A Holistic Approach To Your Well-Being.
First of all, it's important to understand that we have to look after our mental health while not disregarding our physical well-being.
If you want to live a good life and take your health seriously, it's important to consider a holistic approach. This encompasses all areas of your health. You can start by setting the right kinds of goals and perhaps exercising a little more. Then work on managing your stress and eating a more balanced diet. Even meditating or taking part in yoga can do so much for your mental and emotional health.
The great thing is that if you adopt a well-rounded approach to your health and fitness, you'll address so many areas of your life.
Nourish Yourself Properly.
It goes without saying that your nutrition is an important factor in staying fit and healthy. Take it from me, someone who has spent their whole life fighting back against 'good' eating habits. Most people are aware of how they can improve their eating habits and overall nutrition. But putting it into practice can be difficult. Especially as the days get darker and the nights longer.
In short, do what you can to limit processed foods and added sugars. And ensure you're getting the right macro-nutrients, staying hydrated and eating a variety of foods on a daily basis!
Spend time practising self-care.
Daily life can include a lot of stress for all of us. But we can try to reduce negative stress by taking the time to indulge in self-care. But, for many, practising self-care is something you need to choose to do.
You need to actively set the intention each week to look after yourself and make yourself a priority. By regularly partaking in activities that relax you, you're showing yourself that you and your mental health matter!
But remember, self-care doesn't mean a huge grand gesture every day. In fact, it just takes something small to put yourself first.
Check out more about self-care here!
Exercise Regularly And Improve Your Vitality.
It's crucial for your well-being that you stay active for as long as you possibly can. Yes, that includes when the bad weather and dark nights set in. Look for activities you enjoy and make them a regular occurrence. Bonus points if they're inside! Struggling to stay on track? Setting achievable fitness goals can help you to stay motivated and consistent. You don't have to become an amazing athlete, but regular activities can and will change your life and how you feel on a personal level.
So, bundle up warm, put the dog on the lead and stretch your legs, even just for thirty minutes. It'll also contribute to your daily sunlight quota! Two birds, one stone and all that jazz. Or why not get up a good playlist on Spotify and dance around the living room? And let's not forget about some light yoga.
Monitor Your Health Regularly.
Constantly monitoring and maintaining things will allow you to stay on top of your entire life. Whether it's a case of getting Private Blood Tests or seeing a doctor whenever things don't feel quite right. A lot of people tend to neglect how they feel and end up paying for it years later. You don't have to do anything drastic! Just make sure that you're aware of your physical and mental health, and any major changes.
Open the curtains.
I've talked about the importance of natural sunlight in making us feel better emotionally. In the winter it's especially important to make sure we get as much sunlight as we can.
Open the curtains first thing in the morning, or even go outside for a quick walk (if able, of course). Failing that, you can invest in a therapy lamp that simulates natural lighting.
Let's take a moment to address light therapy, shall we? Light therapy involves exposing yourself to a specialized light, typically a light box, for a set time each day. These lamps can help to regulate your circadian rhythms, and improve your overall mood!
Check out these lightboxes here on Amazon!
---