Start your day off right with these top five morning mood boosters!
I've never been much into mornings. I'm naturally a night owl through and through, and, given the choice, I'd sit up until five a.m. There's something comforting in the dark and quiet of the night. The morning signals a new day and, sometimes, I'm not quite ready for that.
If it wasn't for my tiny lions, I'd still sleep well past noon. Don't get me wrong, there are days when my medication knocks me out to the point of sleeping well past their feeding time. But for the most part, I'm awake (not necessarily alert) every morning at six.
I've tried many different things to boost my morning mood. Some have worked while others have lasted a few days before falling to the wayside. At the moment during the COVID-19 pandemic, I find myself going back to the basics in order to instil calmness at the start of each day.
---
Top 5 ways you can boost your morning mood.
Always remember to stretch.
I love stretching. There's nothing better than stretching in bed, after getting up, in the shower, and while doing yoga (duh). There was a time when I was simply too 'busy' to allow myself the wonders of an arms-over-head stretch! Instead of taking a second to pop my joints, I rushed out of bed, into my work clothes and out the door within the space of fifteen minutes. There was barely enough time to register that I was awake!
Now that I'm working on healing my body from years of on-off recovery, my joints and bones are aching. Far more than they surely should for a twenty-something-year-old. My right hip pops when I walk, my ankles are stiff, my wrists ache, my shoulders are a war zone of stress and my lower back has just gone to the dogs.
My body thanks me for taking the time to stretch. It thanks me for carrying on through yoga, for taking light exercise, and for nourishing it, even on the days, I don't want to.
Read more about the benefits of morning stretches.
Drink water.
Reach for the water first thing to increase alertness, kick-start your metabolism and help fuel your brain. If nothing else, drink water for rehydration. You've been asleep for six to eight hours (if not longer, you lucky devil) so your body is crying out for water.
As simple as it seems, it can be difficult to remember to drink water in the morning. Especially if you're a coffee addict like me. But there's no better way to boost your morning mood than to gulp down cool, refreshing water.
Eat a well-balanced breakfast.
I avoided breakfast like the plague for years. All I needed was coffee and a cigarette, and maybe a bit of water. Now that I've no choice but to follow my meal plan, I've become fully converted.
Eating breakfast in the morning has many, many benefits aside from the usual 'weight loss'. Because we've been fasting during the night our blood sugar takes a hit, and with lower blood sugar comes higher levels of cortisol in order to balance it out. If you don't eat, you don't raise your blood pressure to an adequate and sustainable level, so you're more likely to be stressed. You can also imagine that this will have a knock-on effect on your concentration and productivity levels.
With breakfast, you'll be able to take on the morning with lower stress, levelled blood sugars, heightened concentration and ready to be productive!
Allow yourself 5 minutes to focus on your breathing.
Take five minutes to be with your breathing. I know you might be running late or you might have sh*t to do but it's just five minutes. No, don't do it in the car! Take time for yourself to just breathe while showering, while stretching, or while standing in the kitchen with your cup of coffee in your hands.
I know it sounds silly. Surely I'm breathing right?! Yeah, you are, but breathing and being with your breathing are two very different things.
Yoga with Adriene taught me a fantastic little move that I practice several times a day when I feel myself getting irritated or twisted up in my own thoughts.
Place the tongue just behind the front two teeth.
Inhale for four seconds.
Hold for seven seconds.
Exhale for eight seconds.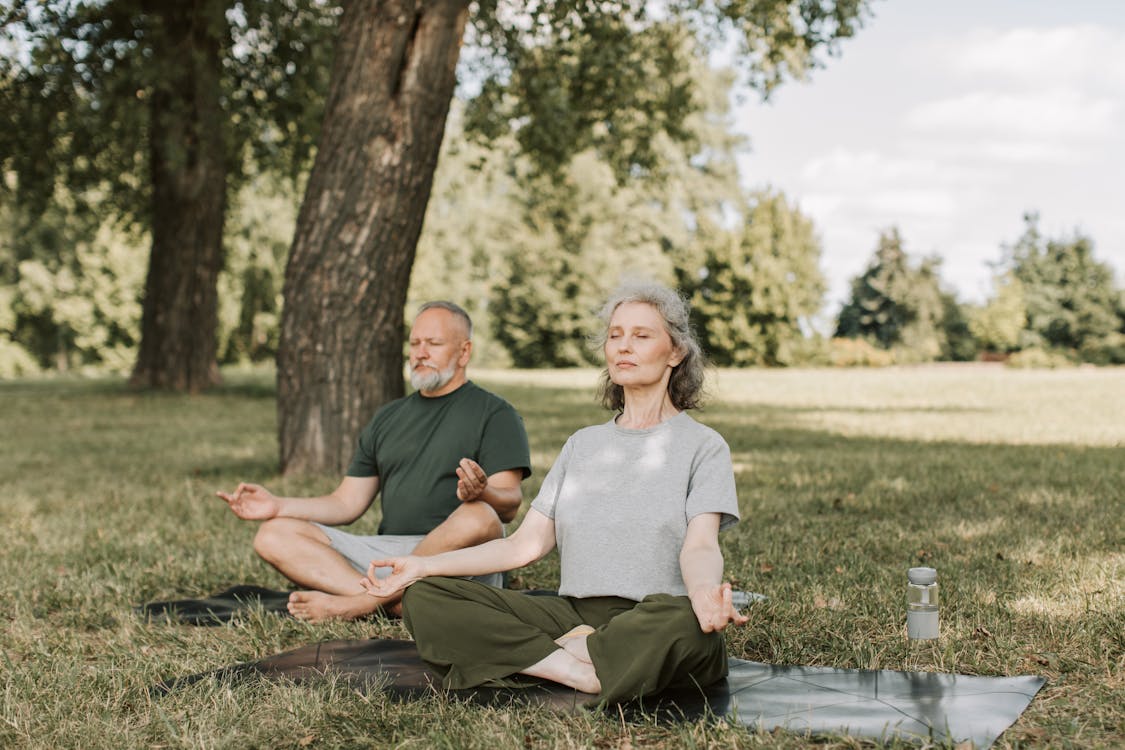 Gratitude and affirmations.
I highly recommend it the use of daily gratitude and affirmations. Both have been a ritual of mine since early 2019. Of course, there are times when I've slacked on these, namely mornings when I've had to rush into work or when I'm feeling particularly rotten. But for the most part, I find them enjoyable and they really help my morning mood.
I currently use Evernote but in the past have used a gratitude journal I created. In both, I write things like 'I AM ENOUGH' or 'I AM DESERVING'. I give thanks for things like my friends, my warm home, Ryan and my cats, and, sometimes it's something simple like Netflix or coffee.  
Doing this on a daily basis can help boost our mood and allows us to see that although things might be sh*t, we do have things we can appreciate in life.
---
How do you boost your mood each morning? Are there weird and wonderful things you've tried?