[AD] Gifted by Light House. For more information, please read the legal disclaimer page.
When it comes to a winter routine, I'll be the first to admit that I don't have one. At least not one which could be considered healthy. If it weren't for my day job, I'd struggle to get out of bed early, defeated by the darkness that lasts much too long. And the cold? Don't get me started on the cold!
But it's become apparent to me that an absence of routine only serves to make my mental health worse and my productivity plummet. The vicious cycle continues, round and round, until I'm utterly demotivated and hate myself for it.
Adapting myself to a winter routine is paramount if I want to continue the momentum I feel both on the blog and in my endeavours elsewhere. But how can we keep the same routine when it's dark and cold outside? We don't; we adapt it to suit our needs and well-being during the darker months.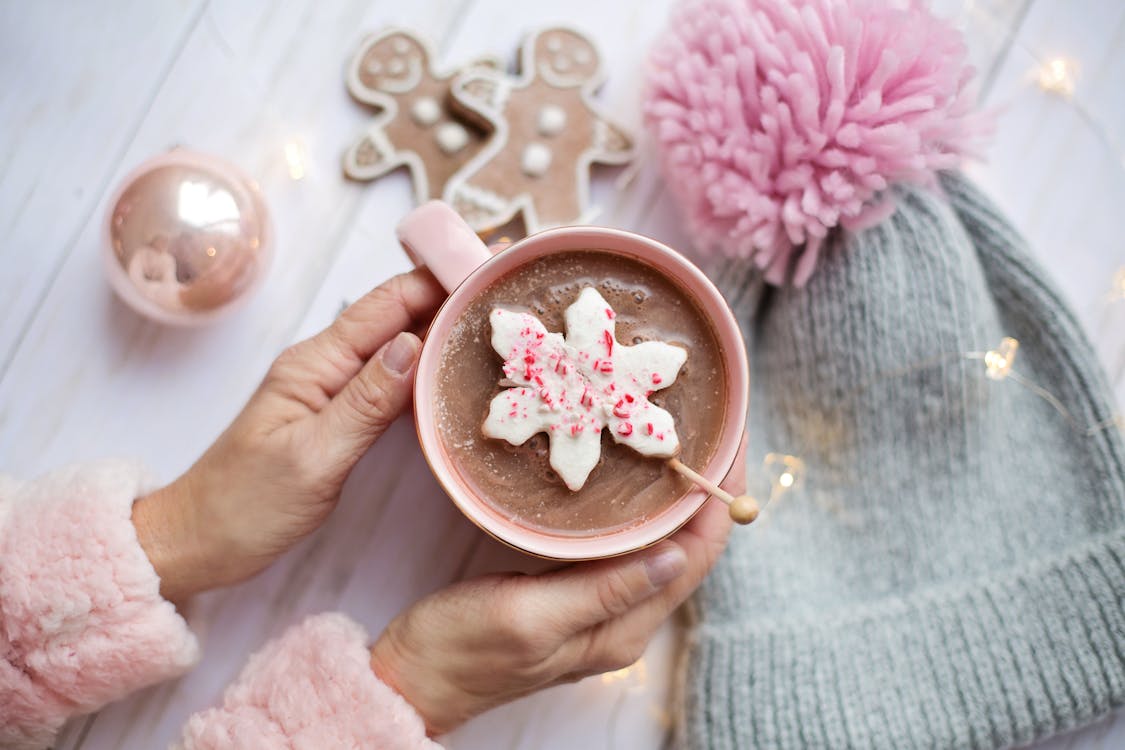 ---
Why is a successful winter routine important?
It helps us to maintain some stability.
Circadian rhythms were a research subject of mine during my time at university. Through my dissertation, I learned that our bodies are very sensitive to change, specifically when it comes to the seasons and the environment we're in. In the winter when it tends to be darker for longer, many of us can suffer from something called seasonal affective disorder due to a combination of things, not least of all the reduction of natural light.
When our circadian rhythms become disrupted we suffer from sleep disturbances, mood fluctuations and even our diet can be affected! But if we work to establish a somewhat consistent routine during the winter months, we can regulate our sleep-wake cycle, therefore, regulating our lives!
It helps boost our productivity.
When I'm not productive I feel terrible. And when do I feel the least productive? When I fall out of a routine! Having a routine helps us to stay organised, and remain focused and boosts our productivity!
So, before every day, why not sit down and create yourself a list of what you need to do? If you go into your day with an idea of what to expect and when then it becomes easier to manage your time more effectively and get stuff done!
It helps us with our energy levels.
With the decrease in natural light comes a distinct dip in energy and motivation. It's expected and a fairly common complaint of many. But a routine that involves exercise, spending time outdoors in the natural daylight and eating healthy, balanced meals can significantly impact our energy levels for the better!
It helps us to adapt to seasonal changes.
The changing of the seasons happens every year and there's nothing we can do to change that. Therefore we must learn to adapt to these changes so we can meet them head-on. No longer will you be a slave to the changing seasons, instead you'll become their master!
Need help overcoming Seasonal Affective Disorder? Check out this post!
---
How to create a comforting and productive winter routine.
Take back control of your mornings.
With the mornings becoming darker, and if you have no reason not to, it can be difficult to climb out of bed. But if we continue to get up at a consistent time every morning it helps to regulate our internal body clock. While we may not have the privilege of an early sunrise any more, there are other ways we can wake ourselves up naturally, such as sunlight alarm clocks. Failing that, most modern alarms also come with a setting wherein the tone gradually gets louder, making for a less dramatic wake-up call.
Add exercise to your winter routine!
While the weather outside might be frightful, it's important to add exercise to your winter routine. If you're already an avid mover; Great! If not, then it's time to find some way to move and stretch your muscles that makes you feel good. Maybe you don't want to brave the rain, and that's perfectly fine! There are lots of other ways you can exercise from the comfort of your living room or even your local gym.
I personally love to walk and run. There is something about my feet hitting the ground that makes me feel better and helps me decompress. But the Irish weather has never been kind, even during the summer months. Waterproofs are always a must! This gorgeous goat was gifted to me by Light House and it couldn't have come at a better time! I have worn this on many a walk since receiving it, including a particularly dreary hike up a mountain! It's warm, and practical and gives me major 'snowfall' vibes!
Prioritize Natural Light Exposure.
In the darker months, when the sun sets in the early afternoon, it leaves us with very little else but artificial light to guide our way. Our moods naturally take a slump during this time largely due to the absence of adequate natural lighting. This is when you can expect to see an increase in symptoms of depression, anxiety, and SAD (Seasonal Affective Disorder).
Think about it. When spring arrives and the sun finally appears, we generally begin to feel better. We're often filled with newfound energy, productivity and the motivation to go out and do something!
Use what little natural light we have wisely. Get out on a walk during your lunch break, open the curtains, and spend as much time out in the sunlight as possible.
Engage in Relaxing Activities.
If there is one thing I love about the darker evenings, it's getting to indulge in some of my favourite activities. I have always been one to enjoy doing things indoors, so I always have a handy list on hand! Use this time to enjoy some creative painting, colouring in, or even needlework. Are games more your thing? No problem! There are so many new video games to enjoy!
Establish a Sleep Routine.
A healthy sleep routine is possibly one of the best things you can do for yourself in the winter months! It's important to consider keeping a regular schedule, meaning you wake at a similar time each morning, and go to sleep at a similar time. Of course, life happens and we all deserve a lie in when the opportunity presents itself! But it can become all too easy to sleep until mid-day when the mornings are so dark and the evenings, endless!
Set Goals for your evenings.
It can be all too easy to pop on the television and spend time doom-scrolling. But by setting yourself a to-do list or an itinerary of specific tasks for the evening, you can stay focused! Even if it's something as simple as 'put away the laundry' or 'put on the dishwasher', it's something to get you moving forward and feeling productive.
Plan hobbies for both indoors and outdoors.
For many of us, this is the time of year when our weather becomes the most unpredictable. Will it rain? Or will the sun make an appearance? If you've lived in Ireland for any length of time you'll know that this is an almost constant thought, therefore we always have both indoor and outdoor hobbies on hand to keep us entertained!
Think of things that you and the kids can enjoy both indoors and outdoors. Will it be a lovely walk in the fall leaves? Or finger painting at the kitchen table?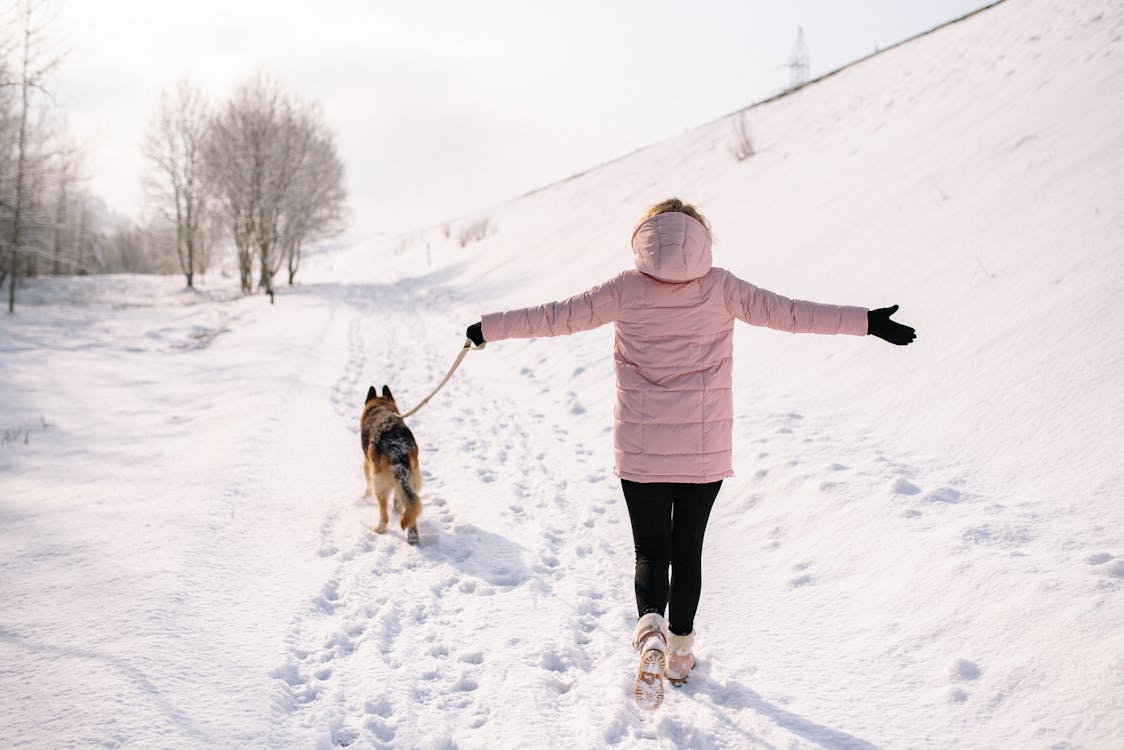 Always remember self-care!
This one goes without saying! We're all about the self-care here on Nyxie's Nook! From summer self-care to five-minute self-care ideas, we've got you covered! In the darker, winter months self-care is possibly the most important thing you can do for your mind and body. Now is the time for long baths in the evening, hot showers, face masks, hair treatments, snacks on the couch, and maybe even an open fire if you have one!
---
Have you anything else you would add to this list for a structured winter routine?