How do healthy friendships benefit our mental health? Why do we need friends in our lives, and how can they help us become a better version of ourselves?
I'm the first to admit that I like my own company, but I don't like to be lonely. The worst thing about living in the country is being so far away from the majority of my friends. When I lived in the city I always had friends around the corner, or it was always simple to meet up for coffee because of how close everything was. Now it's a twenty-minute journey to see any life outside my neighbours.
My friendships have shaped who I am.
Alex and I have been friends for over 10 years now. That's right, we've officially passed the 7-year rule! We've been together through thick and thin. Even during my first run-in with anorexia, Alex was there.
Alex is what all good friends should be. He's supportive, motivating and provides a listening ear when needed and we often get together for self-confessed 'bitching' sessions. When we were younger it was always great to get up to his house for a sneaky cigarette and some much-loved video games.
Nothing could ever come between us, not even those few months of radio silence that we all slip into thanks to adult life. No matter the trouble we both know that we're only a phone call away!
International Friendship day is not just about my friendship with Alex, it's about the love and loyalty we have for each other, the comfort we provide, and the lifelong brother that I have in him.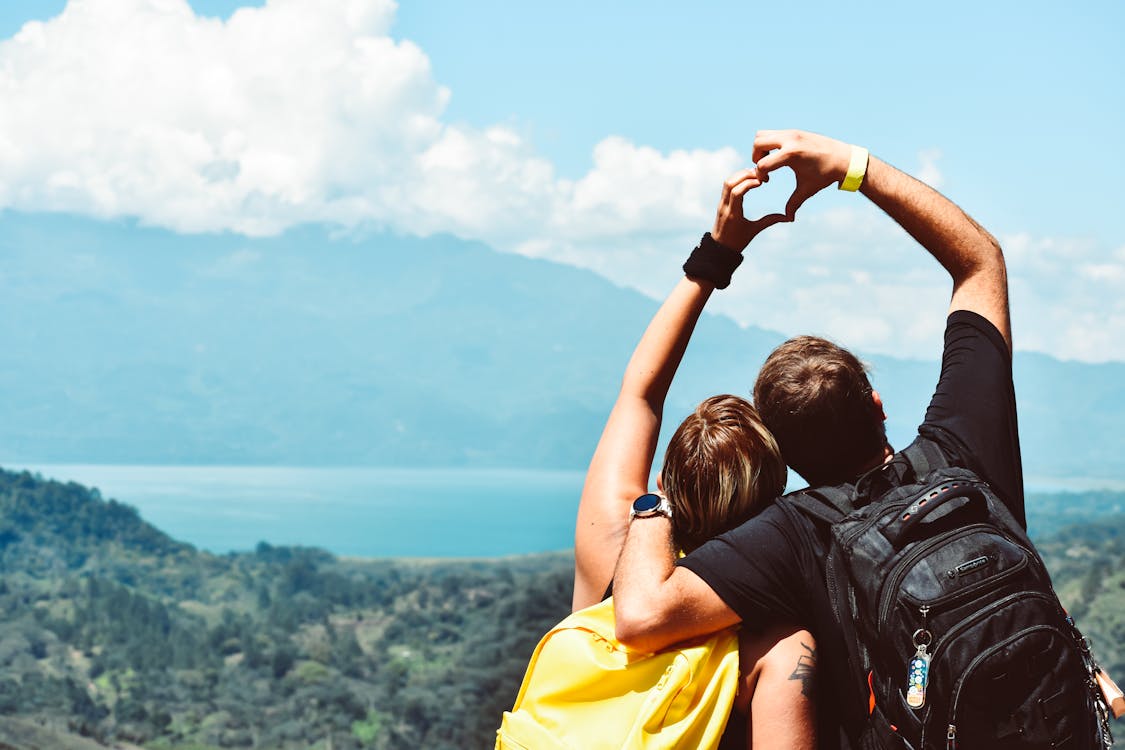 ---
Benefits of healthy friendships.
1. Our friends provide support and motivation.
Speaking from personal experience my best friend has always been my biggest supporter. No matter what I want to do with my life, even if it's the most farfetched thing you've ever heard of, Alex has been right there to tell me to go for it! But he's also the first to tell me when I need to reign it in.
2. Reality Check!
Not only is Alex there to motivate and support me, but when life hits me with no motivation, pessimistic thinking, and mental fatigue, Alex has always been there to kick my ass!
As he puts it: "You can trust me to give you a kick up the ass when you need it!"
As friends, we need to be able to give each other a swift reality check when needed. If you're wearing a terrible outfit or your makeup isn't blended, you'd want to know, right? True friends are able to give us the harsh facts that we don't necessarily want to hear, and vice versa. Honesty is the best policy with friendship, even if it stings.
3. Free therapy.
Whenever we need a shoulder to cry on, our friends are there, and vice versa. As friends we should be there for each other in times of need should this be for small, mini breakdowns or during harder times such as the death of a loved one. Friendships are built on a solid foundation of listening to each other, having empathy for someone else's struggles, and allowing them to talk it out.
Not everyone is capable of having a private therapist, but sometimes friends can do just as good a job as any.
Schedule a coffee date or a night out with your friends. Take the time to ask them how they are and offer a shoulder to cry on if they need it. Yes, they may already know this but it never hurts to give them a friendly reminder.
(I should note I am not suggesting that you forego a professional therapist should you need one, I am simply stating that friends can act as one in times of need).
If you ever want someone to praise you for all the little things you do, trust your friends. Personally speaking, Alex has been there for me throughout my blogging journey. He sees the work I put in, and even feeds into that with words of encouragement and, on occasion, brainstorms with me to help boost my creativity.
5. Sometimes, they're the only ones who understand us.
More times than not my friends have been the only ones to ever understand me. This was especially true when I was growing up. For a long time, my friends understood me in a way my parents and family members didn't. In fact, that's still going on today, with a lot of my friends reassuring and listening to me about things my family just doesn't get.
Friendship means being able to empathise with someone else's situation, or at least being able to understand to some degree. Although Alex has never had an eating disorder, he is able to understand where I must be coming from and reassure me when things take a dark turn.
This one doesn't really need much explanation. Having friends to go and talk to keeps us socially active. You don't necessarily have to leave your house to talk to them, but it helps in reducing feelings of loneliness.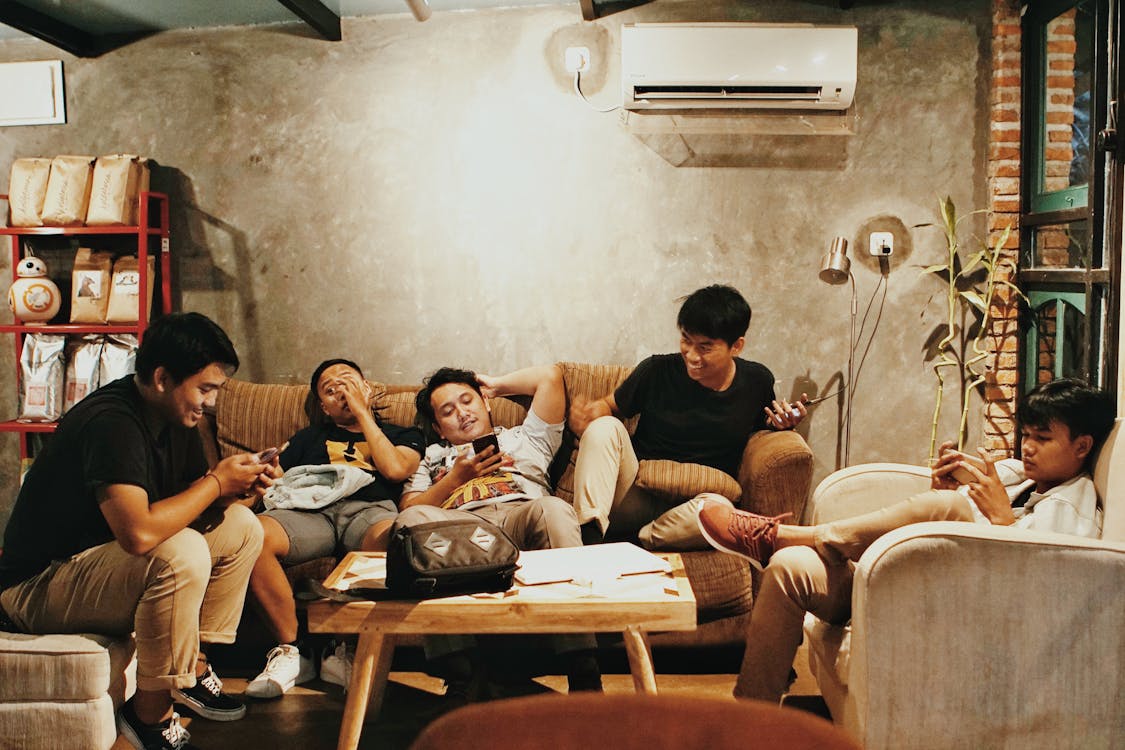 7. They can help us grow.
As I mentioned above, Alex and I have been through thick and thin together. We've grown from little babies doing our GCSEs to fully-fledged adults, waddling around with no idea what we're doing!
For years we have watched each other make stupid decisions and bad, we've been there through bad jobs, horrible family situations, house malfunctions, etc.
Growing up is part of life and it's one we can't get away from, but it's much nicer with someone beside you, laughing when you fall.
8. A helping hand.
How many times have you needed moral support or even physical support in your life? Surely the first people you think of are your friends and family (arguably, our family can be like our friends to a certain extent. It's different for everyone). Friendship is about being there for one another with both a listening ear (as mentioned above) and a lift when needed.
For example, my parent's home has been a wake house for over 6 weeks now after the passing of both my grandfather and grandmother. It's been hard, but they've had friends and other family calling to offer help.
When we needed to take my grandfather up to the grave we had several offerings of goodwill to help us do this. As my grandfather is not an able-bodied man anymore, it can be hard for my father to get him in and out of the car. Luckily we had my cousin offering to help. We didn't need this because I ended up going and it was a lot easier than expected, but the kindness was still there.
So, if you need a couch moved like that much-loved scene in Friends, then call on your own friends to help you out. If the friendship stands true, then you'll never have to lift a raggedy couch alone again.
---
How do you think friendships can benefit us mentally? Are there any other ways your friends have helped you that I may not have mentioned?
* If you like what I do please consider donating to my KO-FI fund. I'd like to be able to reach more of an audience so I can potentially grow this blog to be much more than it currently is. I also hope to bring freebies and eventually tool kits to you all as a way of saying thank you for your support.