"While many may be feeling isolated throughout the year, there's something about Christmas that can worsen those wounds."
The holidays are meant to be the most wonderful time of the year. But what if it's not? This time of the year we hold onto high expectations. We want everything to go well, we want to be happy and enjoy ourselves, but when that doesn't happen we can be left feeling disheartened, and isolated There is a very prevalent expectation to be happy and joyful, even when we really don't feel like it.
For many, the holidays can be filled with loneliness, discomfort, and grief. Some may be experiencing Christmas without a loved one for the first time, family dysfunction, health concerns or maybe it's their first year abroad, away from the comforts of home.
Who might be feeling isolated?
The elderly.
Bereaved families.
Single households (due to COVID-19).
Those who have immigrated away from family and friends.
Those with mental or chronic illness as they might not be able to take part in the festivities.
Anyone. That's right, anyone can be left feeling isolated. And with the pandemic in 2020, this fact has become even clearer!
2020 was a very different time for many of us in regard to the holidays. But even now, as we navigate a 'post-pandemic world, it's important that we exercise caution. Specifically around those most vulnerable.
Check out this post to learn more about how to make the most of the holiday season.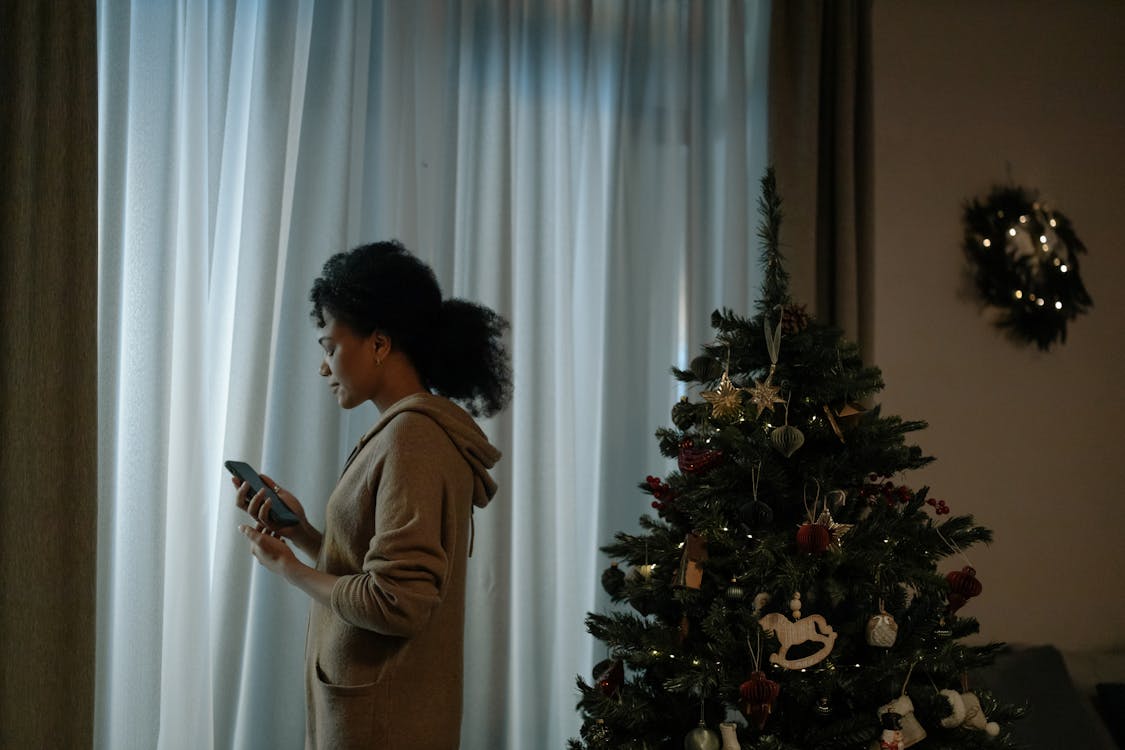 ---
How to cope if you're feeling isolated.
Spend time with people you love.
Loneliness doesn't necessarily mean that you have no one in your life. For some, it can mean feeling isolated from those who are immediately around us. You can feel alone in a crowded room, in a room full of family or even among friends.
I've felt like this at times and it can be so hard. Our usual support group can be busy, especially on Christmas day. But you can always agree with them ahead of time that you'll text each other, or even spare an hour for a phone call during those special days.
I'm also going to encourage you to spend time with any support animals you might have. Even if they don't actually support animals, the family dog or cat can really help with those feelings. Just having my cat around the house while my partner is working can really help alleviate those feelings of isolation.
Open the curtains.
I've talked about the importance of natural sunlight in making us feel better emotionally. In the winter it's especially important to make sure we get as much sunlight as we can.
Open the curtains first thing in the morning, or even go outside for a quick walk (if able, of course). Failing that, you can invest in a therapy lamp that simulates natural lighting.
Of course, this won't fix loneliness, but it will help improve our overall mood which can reduce the symptoms.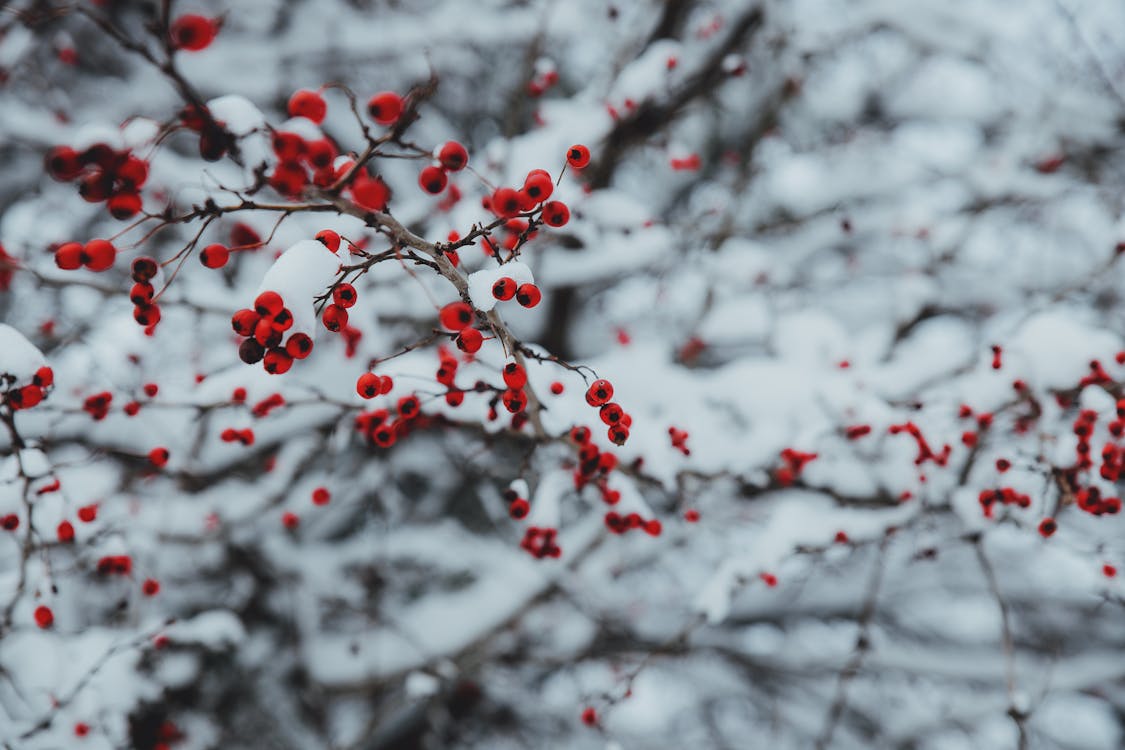 Get some exercise.
It can be difficult to encourage ourselves to exercise, but if you're fit and able, it can help not only your mood but to kill time. Bundle up warm, put the dog on the lead and stretch your legs, even just for thirty minutes. It'll also contribute to your daily sunlight quota! Two birds, one stone and all that jazz.
Why not get up a good playlist on Spotify and dance around the living room? Or even do some light yoga.
Spend time practising self-care.
Read a book, watch a TV show you'd forgotten on your Netflix list, or play your favourite video game. Spending time with ourselves, for ourselves, is so important, and yet often overlooked.
Need some self-care inspiration? Check out this post.
Talk about your feelings.
If you're feeling lonely, talk about it. Tweet it if you use Twitter. If you happen to be with people you trust, tell them how you're feeling and what you need to help reduce the feelings of loneliness.
I'm lucky I'm able to spend a portion of my day with my husband, but this wasn't always the case. There were many years that even though I was surrounded by family, I felt more isolated than ever! I often had to reach out to him from afar for help. That's okay though. That's why those people are there. So, take advantage and talk it out.
Volunteer with other people who might be feeling the same.
If you're up for it and well enough why not volunteer at an animal shelter or care home? We can become so consumed by our own feelings of loneliness, that it's easy to forget that others might be feeling the same way.
Elderly people are among the highest group that experience loneliness during the holidays for a variety of reasons. They would love nothing more than for someone to come in to see them during the holiday season.
You might be wondering how this helps you feel better. It's the rules of kindness. What you give out comes back to you in ways you might not even think. Being kind to others is proven to make us feel better about ourselves.
*Please keep in mind that volunteering may be difficult due to COVID. Be aware of the restrictions in your area.
Check out this post for more information on kindness and how you can be kind to others this holiday season.
---
How you can help others feeling isolated?
It's not always easy, but there are things you can do to help those in your life that might be lonely.
Call, text or even pop in for a chat (Covid permitting).
Stop in to chat with a friend or family member, especially the elderly and those suffering from illness or bereavement. Take the time to pop in for a cup of tea or even go out for a coffee if possible! Just a simple 'hello, how are you?' can really make all the difference to someone.
Spare a chair at the table.
Do you have a seat to spare at your table this Christmas? Why not ask a friend or neighbour to join you if they can? Maybe you're living abroad, and your recently immigrated friend can't make it home for Christmas. Dust off the spare chairs and enjoy the holidays together!
Volunteer.
Coming up to the holidays, and even on Christmas Day, there are always programs running to help those less fortunate. You could spend time with the elderly in a nursing home or provide meals for the homeless.
As mentioned, it can help combat your own feelings of loneliness too!
---
How else do you cope with feeling isolated?
Can you think of anything else you can do to combat the loneliness in yourself and others? Have you ever experienced this before, and if so, what have you done to help? Or what support would you like to see in your life?