It's that time of year again, and all I want is a stress-free Christmas!
Let me preface this by saying that I'm not a big fan of Christmas. It's just not a holiday I enjoy and with each passing year, it becomes more and more 'consumer' based. I don't want endless gifts, all I want is a stress-free Christmas! Gone are the days when Christmas was about spending time with family, now you're lucky if you have the twenty-fifth off work. And don't get me started on presents!
But worse still is the impact this season can have on our mental and physical health. Easing your mind during both the winter and Christmas is easier said than done, given the societal pressure. Added to that, you may face seasonal anxiety and depression. But, fortunately, there are multiple ways we can work towards a stress-free Christmas!
This isn't the first time I've written a stress-free holiday guide! Check out the first and far smaller instalment here!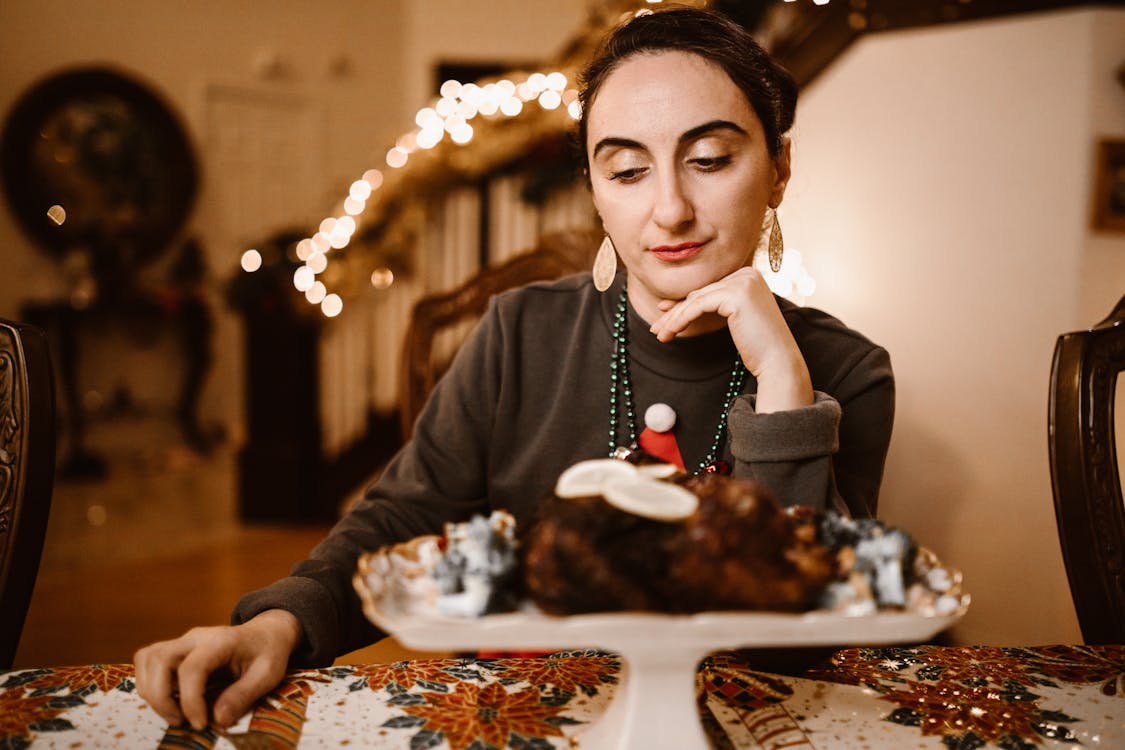 ---
10+ Ways to prepare for a stress-free Christmas season!
Make sure to set yourself a budget!
Money is one of the greatest concerns over winter into the Christmas period. It's easy to get carried away with the merriment of Christmas. So many of us want to bring joy to others and that might mean giving gifts, spending time together and celebrating. But not all of us can afford it. One survey found that in the UK the average person gets into around four hundred and forty pounds of debt over the holiday period! Fear not, however, because there are ways you can save money and keep yourself out of debt! After all, Christmas is meant to be all about family and spending time with our loved ones. And while it's always good to give to others, things become marred when we put ourselves under financial strain.
Get started early!
We've all been there, right? You get caught up in life and, before you know it, it's December twenty-fourth. Suddenly you're rushing to buy gifts, struggling to get a turkey and your tree is still in the loft! But who can blame us? It can feel impossible to stay on top of things under normal circumstances, never mind during the festive season.
Do yourself a favour and have a stress-free Christmas by getting started early! Hell, even pick up presents in the New Year sales and put them away for Christmas the next year. See a deal in July? Snag it! Is something suitable in the boxing day sales for your sister? Buy it! Anything can be a holiday gift if you put it in a safe location and wait a year!
Manage your expectations!
I know that people want to have the perfect day, with a picturesque family photo and a turkey fit to feed thirty. But, for some, that's just not possible. And for others, it's not even their 'vibe.' For people like my husband and I, the only expectation might be to lay by the fire and get in a nap or two. While some might want to go all out with decorations and a family movie.
It's time to be clear about what you want from your holiday! Communicate to your friends and family what you want from Christmas this year and your expectations. Be realistic and don't put pressure on yourself to have the 'perfect' day or even to give the 'perfect' gift!
Plan, plan, plan!
Much like starting early, you have to plan early too. Plan who you're buying for, what you're doing on the big day, and what you'll need for Christmas dinner. There is so much planning involved in Christmas that it's no wonder people start to feel a little overwhelmed, especially if they leave everything until the last minute.
How can you keep on track? Here are a few ideas.
Write a list (and check it twice). Detail gifts you'll need and for whom. The food you need for Christmas dinner (if you're hosting), or what you can contribute if you're not.
Let's not forget wrapping supplies! A good tip is to pick them up after Christmas in the sales and keep them for next year!
Write down all the activities and tasks involved in your standard holiday season. These could include gift shopping, decorating, sending cards, meal plans, holiday parties and even events for the day following.
Hosting the holiday meal? Plan the menu, and make a shopping list of what you need for the big event! If you can make things in advance, consider making them and freezing them to help with prep on the day of.
Remember to break down tasks into manageable, bite-sized pieces. Delicate if you have to (more on that later).
Decoration preparation!
If you're decorating this year then add everything you need to a list. From there you can beat the winter rush and get your Christmas decorations bought as soon as they appear in the shops! Which we all know isn't too far into September, or even August in some places!
But maybe you already have them in the attic? In that case, get them down early, organised and put somewhere that's easy to access until you're ready to put them up!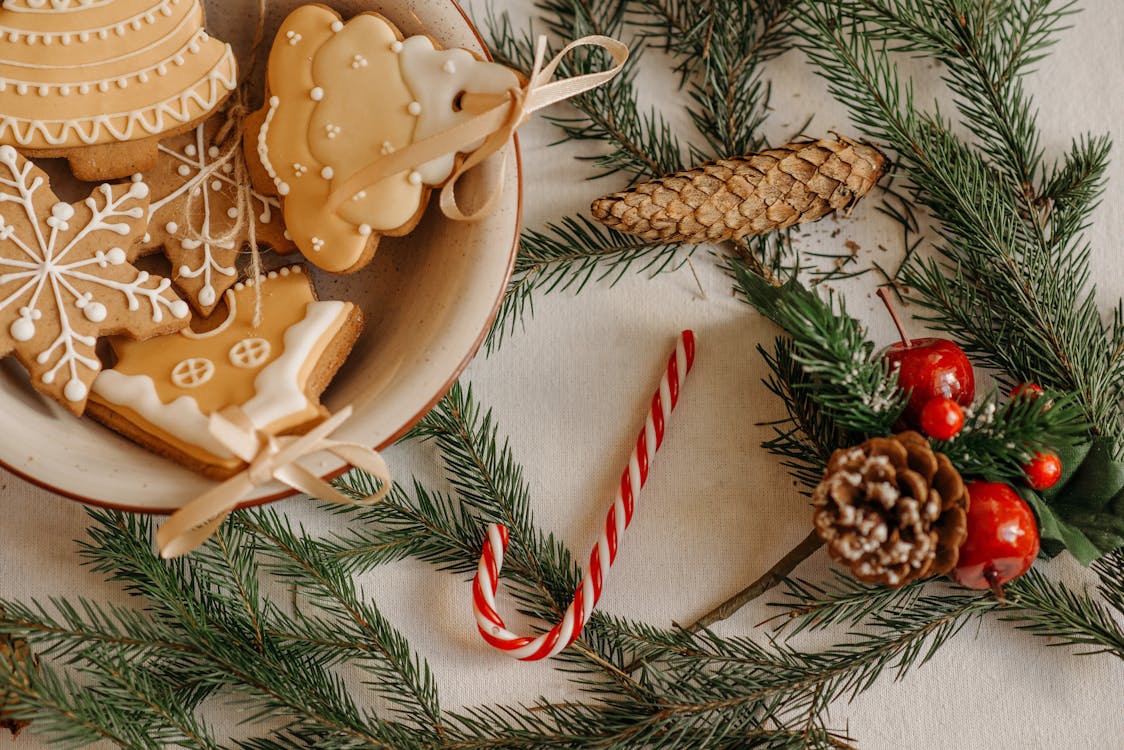 Focus on Your Comfort and Schedule Some Self-Care!
Personal comfort is a big deal during Christmas! Taking some time to focus on yourself isn't selfish and, infact, is one of the best ways to reduce stress. After all, If you aren't feeling your best, then how can you expect to look after anyone else? In days gone by Christmas was a time to spend with family and friends. Now it's become so commercialised, that quite often we're left feeling burnt out before December even begins! And as someone who works in retail, believe me when I say it's far from 'merry and bright.'
Here are just a few ways you can create time for yourself.
Delicate tasks where you can. Ask your partner or family to bear some of the weight of the Christmas preparations, and even get the kids involved!
Want to relax but don't know how? Add 'take a bath' or 'watch a movie' to your 'to-do' list. However you relax, schedule it! By putting it on your active to-do list, you're prioritising relaxation alongside everything else! Me-time is just as important as preparing for Christmas day!
Heating is often a big issue during the winter. Especially as home heating oil and electricity have gotten so expensive lately! But have you considered an open fire? If you own your house, you can visit a fireplace store to find something suitable to help keep your home toast! They have so many affordable options available, and while this still may seem like a steep expense, it's a worthwhile investment!
Set Clear Boundaries!
I talk about setting boundaries a lot and that's because it's one of the most important life lessons I've ever had to learn. During the festive season, I find that boundaries become increasingly weakened and therefore broken. Often, I find myself so pulled from pillar to post that it becomes about what others want, rather than the one day of respite I need from life in retail.
However, over the last two years, I've put my foot down. It's just been Ryan, me and our cats laying by the warm fire and napping. No more running around from respective family to respective family. The door remained locked for the entire day and we didn't get out of our pajamas until boxing day! It was heaven!
But sadly we don't always have this option. So, here are a few things you can do to help enforce your boundaries in various situations.
Listen to yourself and what you need both emotionally and physically.
Learn to use the word NO!
Allow room for flexibility. Boundaries don't have to be rigid and set in stone. After all, you're setting them, so adjust as needed (and as wanted).
Set consequences. If you ask someone to stop talking about their weight or the calories in food, and they don't make it known that you're not happy. Even suggest that you leave if they continue. This could be used for various situations such as talking about politics, relationships or unnecessary rude comments about your lifestyle choices. Christmas can seem like an opportunity for our family members to question us about our lives, but if it makes you uncomfortable then you shouldn't have to endure it.
Be selective about which events you attend to prevent over-commitment.
When it comes to work, honour your own out-of-office hours. If you're lucky enough to have a job that closes around Christmas, then forget about your emails. They can wait until the new year!
Keep Up with Social Connections.
It's often all too easy to shut yourself inside and wait for it to be over. Believe me, I've done it! But even I have to admit that there is something to be said about social connection. It's one of the most powerful medicines against loneliness and isolation during the Christmas period. Not to mention there's no better remedy for feeling overwhelmed than time spent with a friend or loved one!
Alternative gift ideas!
If you're crafty why not create your own homemade gifts? Not only are these considered more cost-effective (financial-wise), but they're more personal. Get started early and begin using your talent to bring a little piece of joy to your friends and family.
You could also consider a charitable donation instead of presents for the holiday season. This year we're donating to the shelter where we found our two loveable felines!
If you're creative, here are some examples of things you can make for your loved ones!?
Are you talented with a paintbrush? Then why paint a picture that's meaningful to your loved ones? It could be a portrait, a landscape, a family pet portrait or even a painting of your family home!
A whizz with needlework? Get stitching, embroidering or even knitting! Bonus points for making a cute baby onesie for anyone who is expecting!
Musical? Write a song or create a playlist for a friend!
What about writing a poem or a short story featuring your niece or nephew as the protagonist?
Gifted in sculpting with clay!? Create a mug, bowl or something more extravagant!
There are so many things you can create if you're that way inclined. I'd love to hear about some more in the comments and maybe I can add them to the list!
Try to Stick to Your Healthy Diet.
It's easy to sink back into bad habits, especially during Christmas! All we want to do is eat, drink and be merry! But, come the new year, we end up feeling worse than before! Try and stick to a healthy (ish) diet over the festive period. And, despite the colder weather, keep up with those daily workouts be it a walk or yoga!
Top Tip; You should enjoy some indulgence over the holidays. That's the whole point! But moderation is key.
Address Seasonal Affective Disorder.
Fall and winter can bring with them a downward shift in our mental health. The decrease in daylight, cold weather, increasing energy bills and the holiday season can all contribute to the onset of seasonal affective disorder.
This disorder can affect quite a few people and is exacerbated by prior mental health issues. But there are various things that can help with SAD such as taking additional vitamin D supplements, sunlight simulation, and bringing plants into the home.
Don't forget about storage!
Last but certainly not least, don't forget the storage. That goes for storing decorations, lights, gifts, wrapping and anything else you'll need both before and after the holidays. There's nothing worse than raiding your attic every year for the spare parts to the tree or that one special bauble Granny got you.
Top Tip; Wrap your lights neatly around a rolling pin to make them easier to untangle next year! Trust me, you'll be grateful that you did.
---