We're all aware of the advantages of regular exercise for our physical health. But are we aware of all of the benefits of exercise for mental health? It's been used as a great tool for reducing symptoms of not only anxiety and depression but other co-morbid conditions. Not to mention the copious other benefits for our overall health and well-being.
Yet, over my many years of blogging, it's a topic I've largely steered clear from. While I enjoy gentle exercise and used to lift weights as an evening hobby, I've always felt awkward talking about it. Exercise is so often a trigger when it comes to eating disorder recovery due to its constant relation to weight loss. But today we're not talking about exercise for anything other than our own mental health and well-being!
However, please note that if you do find exercise to be triggering, read it with caution.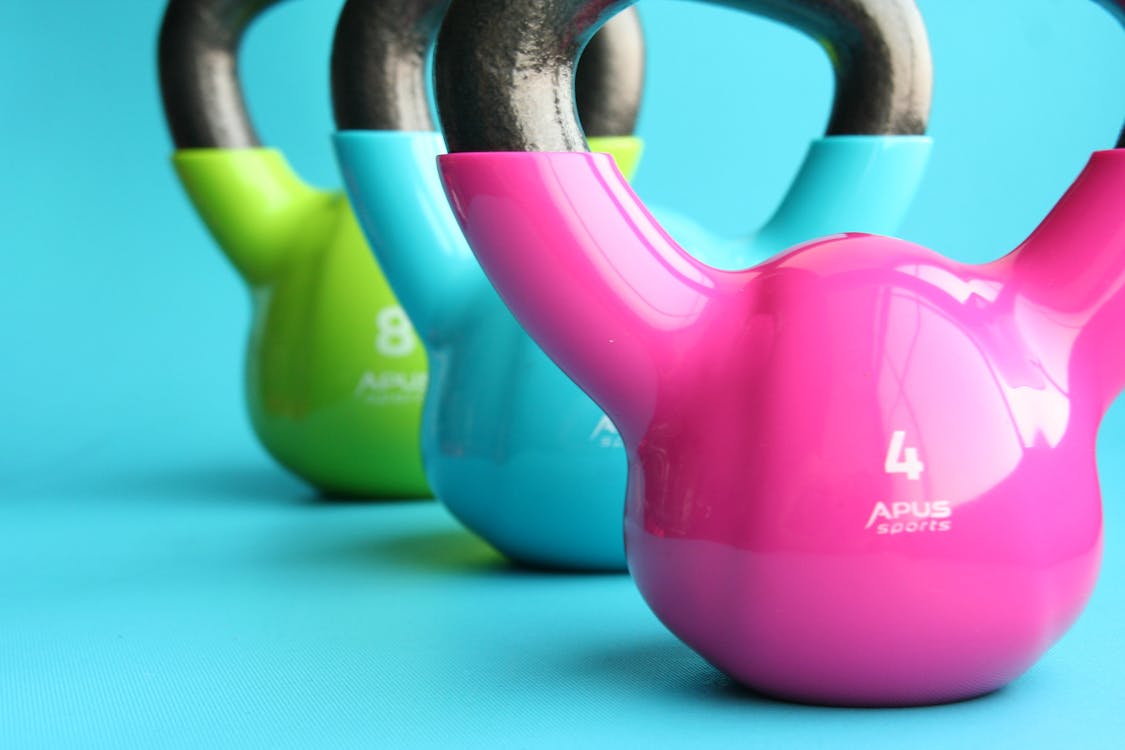 ---
How exercise can benefit your mental health.
Regular exercise releases endorphins!
One of the biggest benefits of exercise for mental health is that it releases endorphins. Endorphins act as the body's natural mood elevator and are even considered a painkiller. These little neurotransmitters bind to the same receptors as opioids, but with a far less potent and potentially deadly effect. And because they light up our 'feel-good' hormones, they help to relieve stress and alleviate feelings of anxiety.
Have you ever heard of the 'runner's high?' It's a phenomenon that occurs when runners hit their stride and can help push through the physical difficulty that's associated with running! This euphoric feeling can last for hours after exercising, giving you a feeling of accomplishment and satisfaction.
It reduces symptoms of major mental health conditions.
Thanks to endorphins, exercise can be a very helpful tool when it comes to the self-management of depression and anxiety. It's often recommended by GPs and therapists for use alongside medication and counselling. And while it may be thought of as a 'cop-out' answer for some, the science says otherwise.
Boosts our self-esteem.
Need a confidence boost? Head out for a run or hit the weights! Exercise is a great way to boost your self-esteem because it helps us feel better about ourselves. Even if we're just starting out, just getting some movement in can make us feel proud. Specifically, if we're not usually into exercise. And the best thing is that the more you do it, the better you feel about yourself!
Are you struggling to stay motivated with exercise? Check out this post by Run Iceni Run.
Improves cognitive function.
Exercise promotes the growth of new brain cells, therefore improving the connectivity between the different areas of our brain! The result is better memory, a greater attention span and an increase in cognitive performance.
Encourages good quality sleep.
Trouble falling asleep? Alongside all the mental health benefits associated with exercise, it also helps to tire us out. Quite often if you spend all day doing nothing, you're left with excess energy to burn at the end of the night. But by taking up a consistent exercise routine, even if it's just a simple walk, you can help tire your body out so that when eleven comes around, you're ready for bed!
Acts as a great stress reliever.
Above all else, exercise acts as a great stress reliever. And while the endorphins have a major role to play, exercise is also a great way to take out any frustrations or deal with any difficult emotions. I can't tell you how often hitting the weight rack or running helped me work through anger, aggression and grief. And yoga is one of the best places for me to clear my mind and focus on nothing but my breath!
It's also important to remember that poor physical health can be one of the biggest causes of stress. Studies have shown that regular exercise can help to prevent diseases such as heart disease, stroke, and even some cancers. So, by exercising regularly we're able to do more to offset this.
Interested in other happiness-forming habits? Check out this post for the top 10 habits to help build a happy, healthy life.
---
How to get started with exercise for mental health.
If your routine has been more on the sedentary side than that of the active, don't panic! You can always start with gentle exercise. It's enough to help improve your mental health.
If you're taking up exercising regularly for the first time or haven't done much for some time, it's important that you start off slowly and gently in order to make sure that you give your body the time to get used to the increase in activity and gradually improve your strength.
Jumping straight from the sofa to a strenuous exercise routine can actually do more damage than good. So, don't feel bad if you can only do a little bit of exercise at first – as you continue to practice, you will be able to increase the amount that you do.
Are you a busy dad? Here's why it's important that you take time out to focus on your fitness!
Stress and anxiety result in poor performance and can affect our overall health and well-being. But yoga can help! Yoga is one of the best exercises you can do in order to combat feelings of stress and anxiety. It is designed to not only improve fitness levels, and balance, but also clear your mind and help reduce stressful thoughts and feelings.
Taking part in yoga not only allows you to improve your levels of fitness and strength to be healthier overall, but it can also strengthen your mind and help you to feel more at peace with yourself and everything around you. Yoga is also often associated with mindfulness meditation, which can be extremely useful for dealing with stress and anxiety.
Another benefit of yoga is that it is often done socially. Joining a yoga class means reaping the social benefits of meeting new friends and getting support, something which can be incredibly useful for dealing with stress and anxiety.
When you're feeling stressed out, exercising is probably the last thing on your mind. However, having a lifestyle that is active and participating in some sort of exercise regularly can actually help you to feel calmer and boost your mental health.

Cardiovascular exercise has been proven to have a wide range of health benefits besides weight loss and increased fitness and has been shown in studies to actually reduce the symptoms of depression. Because of this, taking part in regular exercise is an important part of our lifestyle when it comes to dealing with stress.
Other Stress-Busting Exercises to improve your mental health.
If you've ever been stressed out and went outside for a while to 'walk it off', you've probably found that this approach actually works. Exercise, no matter how gentle, can often be the best thing for our mental health. Walking has been proven to have a number of huge physical and mental health benefits, so if you're not used to exercising a lot or don't want to join your local gym, there's nothing to worry about as simply going for a walk could be enough to help you feel better and clear your thoughts.
If you've had a stressful day or something is really getting to you, getting out for a walk can be the best, quick-acting antidepressant. This is especially true if it's a nice day and you're getting some sunshine as well, as Vitamin D is absolutely crucial for mental health.
Simply heading for a walk up the road or setting off to your local park to wander around for a while can help to take your mind off whatever is stressing you out, allow you to clear your head, and put things into perspective all of which can help you to manage your stress and deal with your stressors in a calm, collected manner.

This is because walking, which is a simple exercise that most of us can easily do, releases endorphins, which create feelings of increased happiness and euphoria. So, if you're feeling like stress is taking over, hitting the pavement for ten minutes or taking your dog for a walk can be a quick solution.
---
More about Ali.
Ali is the creator of Share to Inspire blog. It's a place for a daily dose of inspiration and empowerment. She shares her life experiences in finance, personal growth, and lifestyle to inspire fellow women. She is a self-growth enthusiast, and her mission is to bring you inspiration. Visit her blog for more content like this.
Connect with Ali on Instagram, twitter, and Facebook.