[AD Disclaimer] Brands, items, or services mentioned in this post have been gifted or sponsored. Please note all opinions are my own. To read more, head over to the disclaimer.
No matter what age we are, there will always be a need for companionship, whether it be romantic or platonic. Many people over fifty might find themselves newly bereaved or separated, throwing them straight back into the world of single-hood. Then, of course, there are those who only begin looking for a partner in later life. Unlike decades gone by, it's perfectly acceptable to wait until our forties or fifties to settle down. Whatever stage of life we're in or our circumstances, it's never too late to find love.
But isn't it scary?
It can be daunting, especially if you've been out of the game for a while. So many things might have changed, not to mention the various warning signs to look out for. Ghosting, for example, wasn't as prominent twenty or thirty years ago as it is today due in part to the convenience of hiding behind technology. Breadcrumbing is also another term seldom heard of and is a pitfall many older daters could easily fall for.
As intimidating as it might seem, there are various benefits to getting back into, or only starting to date in later life.
Ghosting: The act of ending a relationship with someone by cutting contact without explanation.
Bread-crumbing: Sending just enough messages/communications to the other individual to keep them interested, but never committing.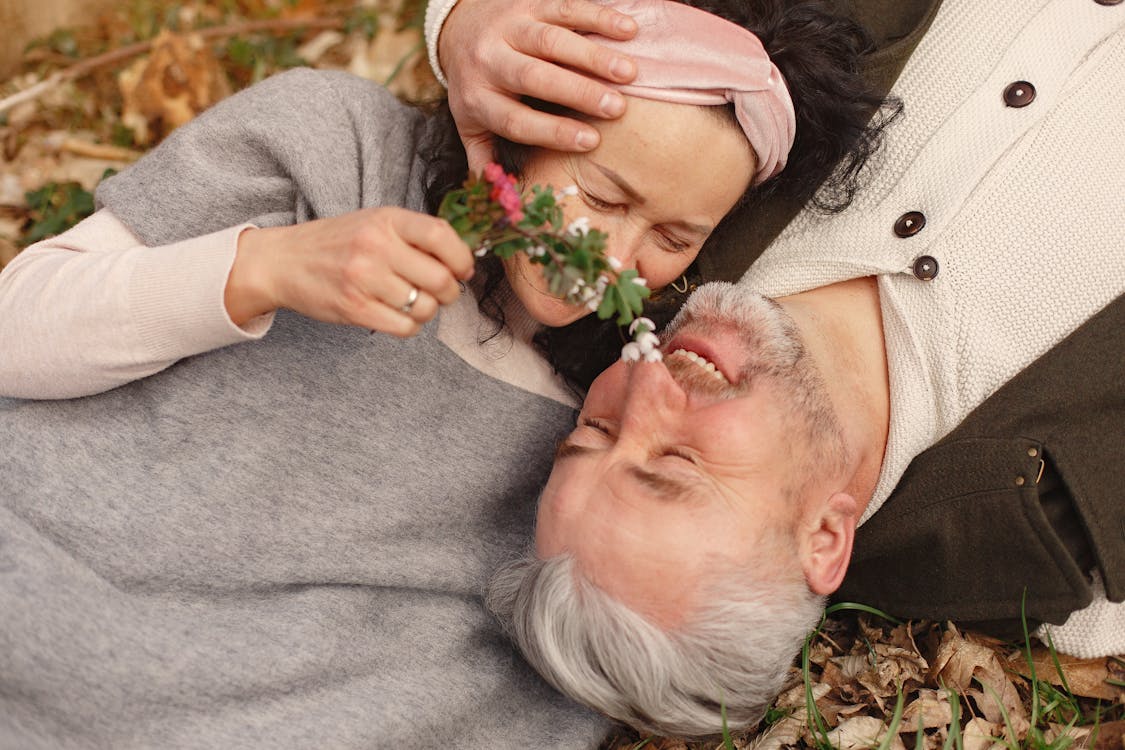 ---
How can I get into dating over fifty?
Sign up for online dating.
Possibly one of the biggest changes you might face when dating over a certain age is the role of technology. Online sites have expanded the reach of dating sites tenfold, and connect you with people from all over the world.
There are various sites specifically for over 50s dating, helping you stick to a particular age bracket. Of course, you can branch out onto sites for all ages, however, having a specific age range helps weed out time-wasters and potential scammers.
But how can you find the one for you among a sea of potential partners? Going online allows you to set preferences, expectations, and can even match you with someone who's interested in the same hobbies!
*Don't rush to sign yourself up to every over fifties site out there. It's best to stick to the one dating platform, especially if technology isn't your forte.
Go local.
If online is really outside your comfort zone, you can go local. Although COVID has made it harder for singletons to find 'the one', it's important to remember that there are various ways to meet local potentials. But, sadly, it might be quite a while before the majority of them are operating again.
Don't force it.
No matter how you choose to progress with dating, it's important to remember not to force it. If you're not ready, then hold off for a while until you feel more comfortable. It might be that you'll never feel ready again, and that's fine too. Perhaps you're looking for friendship instead, in which case you can still use dating sites, but simply state that within your profile.
Finally, don't jump in too quickly. Although it's great to be enthusiastic confident, remember your boundaries and online safety.
---
What are the benefits of dating over fifty?
Hopefully you & your partner have learned from past mistakes.
While there can be baggage among older couples from previous relationships, chances are that as a later dater you've also learned from past mistakes. You've been there, done that, and worn the sweatshirt. Maybe you've had your fair share of broken hearts and arguments, or perhaps you've been with one person all your life. Either way, the older we are the more life experience we have and therefore the more we have to go on when dating over fifty.
As older daters, there should be a higher level of maturity from both parties.
While many choose partners based on physical attributes, it's important to remember that intelligence, character and maturity are also vital parts of a person. In fact, I'd say they are the most vital parts. One thing you should be able to find in abundance when dating at a later age is maturity. Or, at least you'd hope so.
Speaking from experience, dating as a teenager or someone in their early twenties is often littered with immaturity on both parts. When you're young you don't have the same life experience as those over thirty or forty. Our brains don't fully develop until the age of twenty-five, so immaturity is so be expected. But when dating someone of mature age, you'd expect their attitude and emotional intelligence to match up.
You can expect them to be more responsible and independent.
Chances are you've dated in adolescence and early adulthood, and are all too familiar with juggling nagging parents and studying. As an older adult, all of this should be over you, so there's no need to worry about waking Mum and Dad after a few drinks. The older we are the more independence and responsibility we have in our own lives. We work, pay our own bills, drive, and might even own our own place. That and you should expect a level of responsibility that makes sure you get home safe after a night out, rather than abandoning you for the takeaway across the street.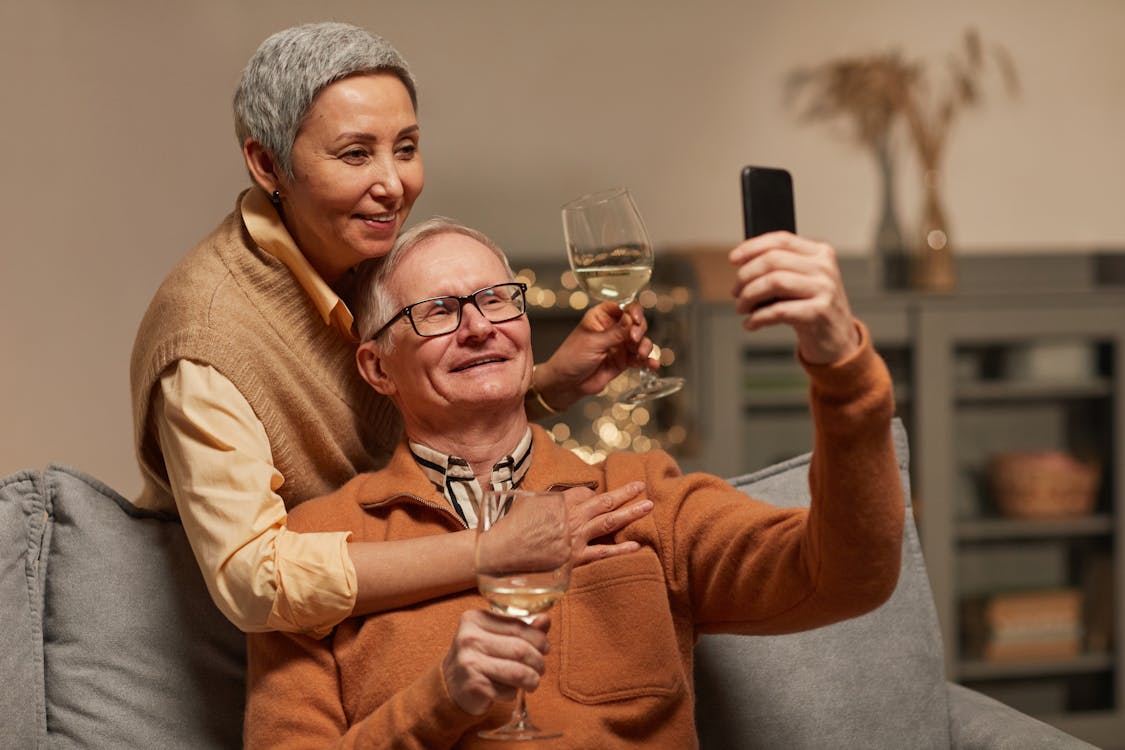 It can improve your longevity, and can improve your wellbeing.
A review of 148 separate studies found that those with strong social relationships are 50% less likely to die prematurely than those with poor relationships. Men frequently joke about their 'nagging' wives, but Dan Buettner's Blue Zone research found that falling in love and committing to a life partner can add an extra three years to your life span. And not only that but various researchers have found that men benefit more than women from healthy, happy marriages.
But you don't have to be married to reap the benefits. Even having someone can talk to, confide in, and enjoy spending time with is enough to boost your longevity. It's not a secret that your mental health plays a huge role in your physical health, so having someone who makes you feel good and helps ward off loneliness is a game changer!
It can give you a much needed confidence boost.
With maturity comes a level of emotional intelligence and availability that younger partners just don't have. They've grown up, the chances are that their self-centered bubble has popped and they're available to give you the love you deserve. And vice versa.
Finally, falling in love or finding someone special over fifty can help remind you that you're worth it. Just because you're older doesn't mean you're worth any less, nor does it mean you're 'unattractive.'
---
Have you any other advice for later daters? Have you joined any over fifty dating sites?