With the new year comes the inevitable new year resolutions, and the opportunity to improve your mental health.
With the first week of the new year coming to a close, it's time to start thinking about ways to make the most of the new year. Time to turn over a new leaf! But when it comes to bettering ourselves, we often forget to include our mental health.
Our mental health encompasses our emotional, psychological, and physical well-being. It impacts the way in which we interact with others, feel, think and behave on a daily basis. In short, neglecting your mental health will eventually lead to a multitude of problems.
As we move from month to month, we'll naturally go through a series of highs and lows. After all, no one can happy all the time. With this in mind, I've made a conscious effort to nurture and improve my mental health. I've attended therapy, taken medication, and listened to what my body needs. As a result, I'm better equipped to deal with the challenges life throws at me.
Maybe you find yourself stuck in a rut. Or maybe you're looking for some fresh ideas to improve your mental health in 2023. Whatever your situation, here are ten ways to make this your best year yet!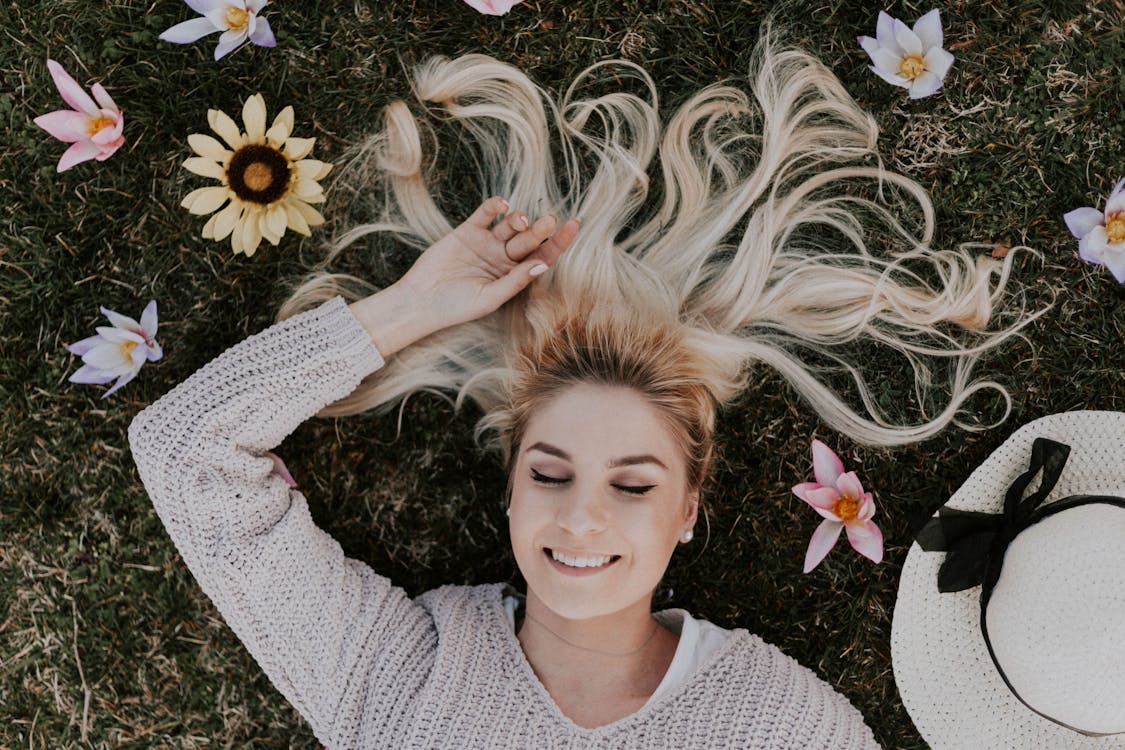 ---
10 Tips to successfully improve your mental health and turn over a new leaf in 2023.
Set Goals.
Take time to sit down and outline your goals for the coming year. Whether it's personal or professional, having clear objectives will help you focus your energy and stay motivated. But, remember, you want to improve your mental health, not ruin it completely. Your goals shouldn't leave you feeling overwhelmed; instead, they should provide you with a clear outline of where you are and where you want to be.
Learn something new.
Over the last number of years, I've taken the time to learn various different skills. Learning new things is about broadening our horizons without the pressure to be the best. And, sometimes, you come across a diamond in the rough, something that becomes a true passion!
Think of all the things you've always wanted to try and write out a list. Maybe you've always wanted to try your hand at painting or game design. Get online and find a local or online course to help you on your journey!
Get Organised.
It can be hard to stay organised when there's so much chaos and clutter around. But it's essential if you want to stay on track for the year. So take some time to organise your space and develop a system that works for you. Keeping your life organised is one of the best ways to feel like you have everything under control and can help you make the most of every day.
Don't be afraid to treat yourself.
As mentioned in a previous post of mine, I've always struggled with spending money on myself. Even when disposable income allows, I struggle to indulge in the non-essentials. But, let's face it, life would be pretty boring if we didn't treat ourselves. And it doesn't have to be expensive and extravagant! Treating yourself can be as simple as taking a warm bath, or having a movie night with your significant other. It's okay to spend both time and money on yourself, for yourself.
Replace Bad Habits With Healthier Alternatives.
If you've been stuck in a rut for some time, it's likely that your routine is full of unhealthy habits. Try to identify what these habits are and then look for healthier alternatives that can help you break out of the rut. This could mean trying out a vape with IVG e-liquid instead of cigarettes or swapping out energy drinks and coffee for water or herbal drinks. Replacing bad habits with healthier alternatives is a great way to start the year off right and get yourself moving toward a healthier lifestyle.
Limit your time on social media.
There's no doubt that social media has interconnected much of the world and can be a great way to keep in touch with friends and family. However, with increasing use, social media has the potential to have a negative effect on mental health.
As a writer who uses social media to promote, pitch, and connect with others, it can be hard to take time away. While it's certainly had its benefits, social media has also left me feeling flat and deflated. Going forward, I'm planning several social media breaks, specifically from Twitter.
Surround Yourself With Positive People.
Whether their old friends or new acquaintances, connecting with others can be a great way to improve your mental health! Specifically, those who have a more positive influence on our life. In fact, having positive people around you is essential. So, it's important to make an effort to spend time with others who are upbeat, supportive, and encouraging. This will give you the motivation and confidence needed to take on those challenges that come your way. On the other hand, spending time with people who cause you to feel negative or overwhelmed should be avoided, as they could negatively impact your progress.
This year make an effort to discover your sweet spot in regard to connecting with your positive posey. Step outside your comfort zone and be the first to send a text, open up about something vulnerable in your life, or simply celebrate with them! It doesn't always have to be in person! You can send a message, connect on social media, or even play video games together!
Treat yourself with love and compassion.
Everywhere I look, people are putting themselves down. Whether it's downplaying their skillset, underselling their creative work, or shaming their appearance, self-deprecation is everywhere. And while as a millennial I enjoy a healthy, self-deprecating joke, I also know where to draw the line. Being overly self-critical has negative impacts on our resilience, self-esteem, and overall well-being. And while we absolutely should hold ourselves accountable in the name of self-growth, quite often our negative thoughts are unhelpful.
An easy way to take stock of your self-talk is to ask yourself, would I want that said to my child? Or my younger self?
Spend More Time Outdoors.
Nature has a way of providing clarity and peace that nothing else can. Spending time outdoors is a great way to reduce stress, clear your head and gain new perspectives on life. It's also a great way to get in some exercise and connect with the world around you. So make sure to take advantage of Mother Nature this year and spend some time in the great outdoors. And remember, there is no such thing as bad weather, only bad clothing choices!
These are just a few of the many ways you can turn over a new leaf this year. The key is to focus on what matters most and stick with it even when things get tough. With these tips, you'll be well on your way to making 2023 your best year yet!
Discover what makes you happy.
Take time to think about the people, places, activities, and even things that make you happy. As you move forward through this year, try and include as many of these in your daily routine as possible.
Time constraints often make it difficult for us to visit the places and people we love on a regular basis. Sadly, they also make it hard for us to find the energy to take part in sports, or creative activities every day. But even including something small like a much-loved hot chocolate, or your favourite 'self-care' activity can make a huge difference to your day. And, things like these take little to no effort or energy.
Find ways that work for you when it comes to finding and using your happiness. Discover small things for those low-energy hours after work, and save the bigger things for vacations or scheduled days off.
---