What is emotional intelligence, and how do you know where you stand?
It wasn't until I began my journey into recovery for the final time that I heard of being emotionally intelligent. I always knew I had a relatively average IQ. What I didn't realise was that my emotional intelligence was very unbalanced. It was off the scale in some areas but in others it was dead in the water.
I've often times been referred to as an empath of emotions. I'm very intuned to the feelings of others, but I haven't been very much in touch with what I'm feeling. I tend to bury that part of myself to prevent the risk of breaking down and appearing 'weak.' The truth is I'm a highly sensitive person. I often over think every word that comes out of my mouth and resent offending people. As a result, I've spent years perfecting the art of running away.
But before we launch into the in's and out's, it's important we understand what being emotionally intelligent means.
---
  What does it mean to be emotionally intelligent?
Emotional intelligence is the ability to identify, manage and express our emotions. It's what we use when empathising with others and when expressing our feelings to those around us. A good level of emotional intelligence might help us to build stronger relationships and can even help us succeed academically. You might also find it being referred to as emotional quotient, or EQ for short.
While it's great to be intelligent, it's not the be all and end all. In fact, it's not just those with a high IQ that can go places in life. You can be the best academically, but unsuccessful in your career and personal life. This may for a number of reasons, but it often has alot to do with how emotionally intelligent you are. Your EQ will help you to better manage stress when it comes to things such as exams.
Some ways being emotionally intelligent can help in every day life.
---
5 key elements of being emotionally intelligent.
Self-awareness.
Those with high emotional intelligence are usually self-aware. This means that they know what they are feeling and, therefore, don't allow their feelings to rule over them. Some would go as far as to say that they are more confident due to these facts. Those who are self-aware aren't afraid to take a good look at themselves. They know exactly what the need to work on, and are very aware of their own strength and weaknesses.
This is considered by many to be the most important part of emotional intelligence. Without this solid foundation, none of us can truly call ourselves an EQ guru.
Self-Regulation.
This refers to the ability for us to control our emotions and the impulses that come along with them. Have you ever had an issue controlling anger? Those who self-regulate don't allow themselves to become uncontrollably angry and don't make impulse decisions based on that emotion. They think about it before they act!
Typically people who have no issues regulating their emotions are very thoughtful. They have no issue with saying NO and are more than comfortable with change.
Self-Motivation.
What do people with high emotional intelligence do? Stay motivated! The work consistently towards their goal, and are willing to give up immediate results for long term success!
Quite often they're productive and keep working on their goals no matter what! They're also not opposed to a good challenge.
I wish this was me on so many levels but sadly the depression often times clouds this motivation. It accompanied by persistent self-doubt can leave me feeling deflated and reaching for the duvet rather than my to-do list.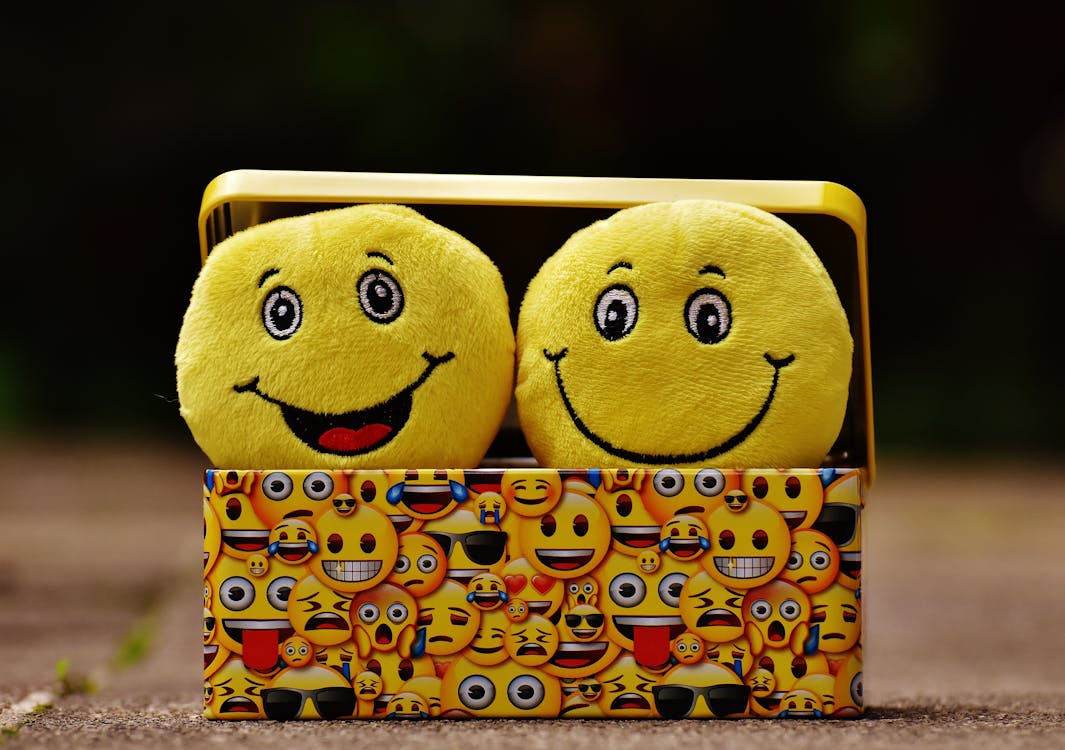 Empathy.
Just as self-awareness is considered to be the first most important element of emotional intelligence, empathy is the second. Empathy is described as the ability to understand and connect with the others around you. You need to be able to identify with their wants, needs, and viewpoints. People who possess this trait are often good at recognising the feelings of others, even when it's not that obvious.
As mentioned earlier, it's been agreed between myself and others that I can be extremely empathic. I can pick up on emotional signals through a person's voice quite easily. And I'm also able to identify feelings based on expression, demeanor, and atmosphere in a room. It's useful when I'm in a one to one situation, but it becomes a problem when I'm in crowd. It's not something I've learned to shut off, and if I'm in a group the sheer amount of people and emotions can be overwhelming. An overload of emotions, on top of my own, can leave me feeling very drained and craving solitude just to recharge.
Social Skills.
Those with good social skills are easy to talk to and are often likable. Charismatic, I believe, is the term we're more familiar with. They're often good team players, choosing to focus on the success of others first opposed to the success of themselves. These sort of people are the go-to should you have a problem and want to talk about it. They're masters at building and maintaining relationships and are often the mediator when it comes to disputes.
Although I'm good at communicating but awful when it comes to social situations if that makes sense. If I know you on a deeper level then chances are I'm going to be there for a chat at all costs. But if I meet you on a bus and you want small talk, forget about it! I just don't swing that way.
---