Window blinds are an essential part of any window decor! They provide privacy, control light and can be customized to create the perfect atmosphere for your home. When it comes to customization, there are many different colours, patterns, and designs available for you to choose from.
I've just redecorated our living room! Therefore, I'm channelling my personal life into this post. We're going to discuss some ways you can customize your window blinds to match your style and decor of choice!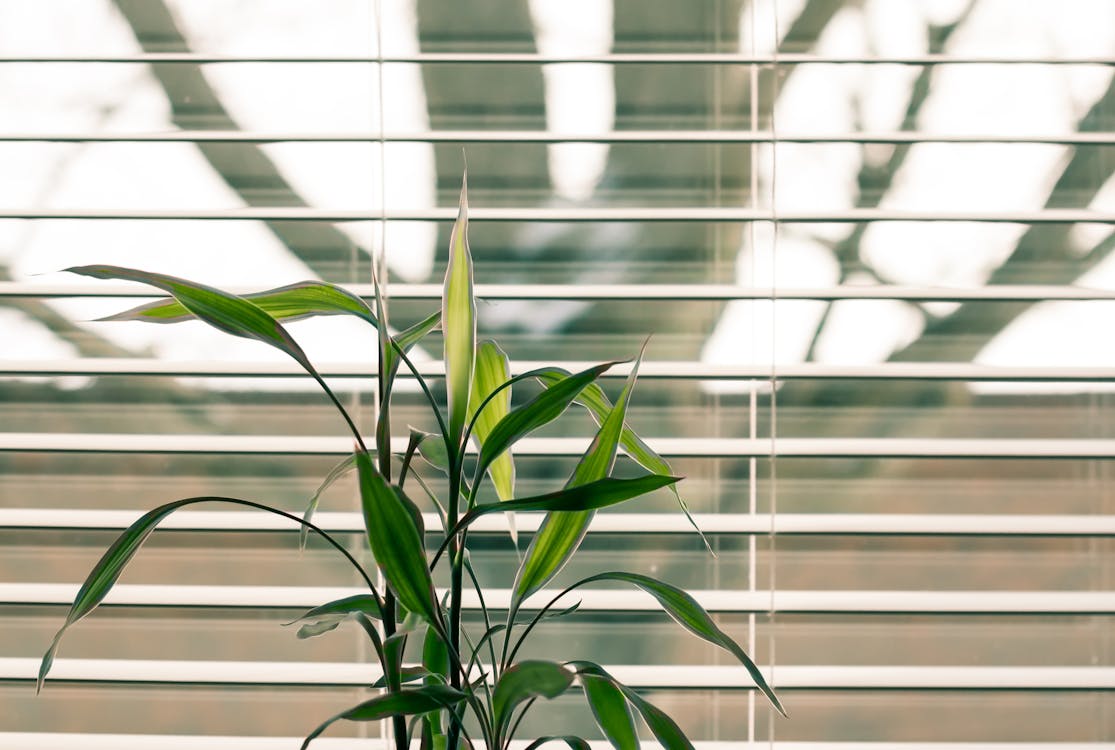 ---
How to Choose the Right Window Blinds For Your Home!
When choosing the right window blinds for your home, you should consider a few factors. The first is the size of your windows. If you have large windows, choose blinds that will fit properly and won't look too small or too big.
You should also consider what function you want from your blinds – do you need blackout protection, energy efficiency, or something else?
Then there's, of course, the aesthetics – what colours and patterns will look best with your home decor?
Finally, you should consider how easy cleaning and maintaining your window blinds is. Some materials are easier to clean than others, so make sure to take that into account when making your choice.
Different Types of Window Blind Materials and Colors.
When it comes to window blinds, many different materials and colours are available. From traditional wooden Venetian blinds to modern aluminium ones, all come in shades and colours that can help you customize the look and feel of your home.
Wooden blinds are aesthetically pleasing and generally easy to maintain. They can be painted in various shades, from natural wood tones to bright colours. The downside is that they may require more care and upkeep than other types of blinds.
Aluminum Venetian blinds are easy to clean and come in various colours, but they tend to be less aesthetically pleasing than wooden blinds. They will also need additional coating or protection from sunlight, which can cause discolouration over time.
Faux wood blinds are a great option for those looking to achieve the look and feel of wooden blinds without the extra maintenance. They also come in various colours and patterns to match any decor.
Vinyl blinds are another great option if you're looking for a low-maintenance blind. They come in various colours and textures, making them perfect for any room in the house.
Choosing Patterns and Designs.
Once you've chosen the type of blinds that best fit your needs, it's time to choose a pattern or design. There are endless possibilities for patterns and designs for window blinds, so take some time to explore the different options until you find one that's just right for your home.
From classic solids to bold prints, the possibilities are virtually endless. You can choose from horizontal and vertical stripes or opt for more intricate patterns like floral motifs. If you're feeling creative, you can even design your custom pattern to make your blinds uniquely yours.
Tips for Customizing Your Window Blinds.
Now that we've gone over the basics of window blind customization, here are a few tips to keep in mind when you're ready to get started:
Choose a colour or pattern that will match your home decor. Don't be afraid to mix and match colors for a fun and eye-catching look.
Consider the lighting of the room before choosing your blinds. Darker-colored blinds will block out more light, while lighter shades and patterns will let in more.
Invest in quality blinds that are easy to clean and maintain. This way, you can ensure they will last for years to come.
If you're feeling creative, try designing your own custom pattern or design for your window blinds. It
Customizing your window blinds doesn't have to be a daunting task. You can easily create the perfect atmosphere in any room with the right materials, colours, patterns, and design elements. If you need any help, make sure to contact professionals such as those at www.bumblebeeblinds.com.
Benefits of Customized Window Blinds.
Customizing your window blinds is a great way to add personality and charm to any room in your home. Not only will it make the space cosier and more inviting, but it can also help you save money on energy costs by blocking out sunlight or letting in natural light.
Plus, when you customize your window blinds with colours, patterns, and designs you love, you can be sure they will look great for years to come.
Whether you're looking to add a splash of colour or create the perfect atmosphere in your home, customizing your window blinds is an easy and cost-effective way to do it.
---
Have you any other tips for picking window blinds?
In conclusion, window blinds are far more than just functional elements of your home; they're a canvas for expressing your style and enhancing your living space.
By customizing your blinds with your choice of materials, colours, and patterns, you can significantly influence the mood and ambience of any room while also enjoying practical benefits such as improved energy efficiency and light control.
With the variety of options available, there's no limit to how you can make your window treatments reflect your unique aesthetic.