If I've learned one thing in life it's that no one can be a ball of sunshine all the time. But you can make the decision to actively try to improve your happiness by making a few simple changes.
No matter who you are, a dip in mood is a natural thing. For some, it can be a frequent occurrence, while for others it's purely hormonal or stress related. And while it might be easy to shy away when we're at our worst, not all of us have the privilege. There are times when we have to grin and bear it, especially if we work with the public. But there are some small and simple things you can do to improve your happiness and boost your mood when you're feeling blue.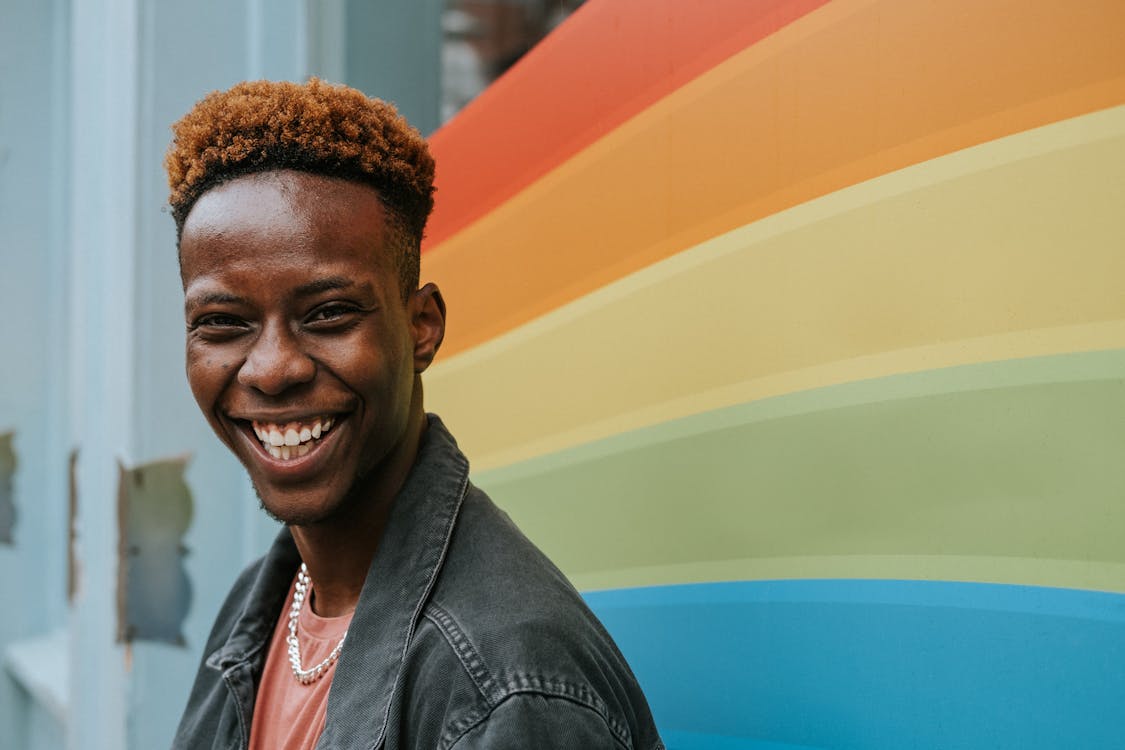 ---
10+ Proven Ways to naturally improve your happiness.
Keep on top of your basic needs.
Our basic needs are the bare minimum required to help us live happy lives. Without a solid foundation of sleep, hydration and adequate nutrition, we're fighting a losing battle.
When you're feeling low, it's important to reflect on your current lifestyle. Are you sleeping enough or too much? Is your diet enough to sustain you? And are you eating the right foods? What about hydration, are you drinking enough water? These seemingly simple things can be the difference between a happy body and one that's struggling to get by.
A perfect example would be the term 'hangry' used to describe that irritated feeling you get when you're hungry. Maybe it's just me and the positive impact of recovery, but I simply can't function if I'm not well-fed! Likewise, if I'm over-tired. Sometimes, like a toddler, I need to step back and either have a snack or take a nap.
Indulge in nature!
If you're looking to improve your happiness and reap the health benefits of fresh air, there's nothing better than stepping into nature. But what exactly do I mean by nature and what if you don't have the privilege of a 'green space' nearby? Nature can be your own personal garden, greenhouse, or balcony where you have access to plants and sunshine. For others, it could be taking your exercise routine into the open air by running in a park or hiking in the local mountain ranges. And, if you live in a built-up area, nature could be a 'man-made' park, botanical museum or even just a simple raised bed. Of course, the impact will vary depending on your quality of 'green spaces' but the principle is the same.
You can even consider bringing the outdoors in and nurturing houseplants!
Open the curtains for some natural light.
Natural light won't only improve your happiness, but also works to increase your body's production of serotonin! In fact, sunlight is linked to a number of benefits for our mental and physical health, not just our moods. It reduces instances of depression, increases our vitamin D uptake, regulates our circadian rhythms, and so much more!
Be more creative!
Taking the time to be creative is a surefire way to improve your happiness! Especially if you're already a naturally creative person. Yet, as we grow older, the majority of us allocate less and less time to spend on our creative hobbies.
Art, no matter the form, is an amazing way to process and express emotions and allows us to feel the fun of being a child again. Whether you're splashing paint across a canvas, creating digitally or playing with clay, allow yourself to feel the fun! Even if it's not monetised or 'productive'. Leave behind the hustle and just allow your mind to be free!
You can learn more about the importance of being creative here!
Random acts of kindness.
Nothing will improve your happiness like paying it forward. And better yet? You're also making someone else feel good! Being kind, even in the smallest way, boosts our feelings of empathy, gratitude and can help reduce feelings of anxiety and depression. Dopamine plays a big part here and you're left with a rewarding feeling.
Practice gratitude daily.
By now I'm assuming that we've all heard of the term gratitude even if it's just in passing. I first learned about gratitude in early twenty-nineteen and what first felt like a waste of time eventually began to show results. Now I write down three things I'm grateful for every day, even if it's felt like the worst day of my life. Gratitude has helped me see the sky above the trees, even if those trees are similar to an enclosed canopy.
But what is the purpose of gratitude and just how can it improve your happiness?
Gratitude is all about giving thanks or appreciation for what we have and receive in life. When things seem nigh impossible there is always something to be grateful for, even if we can't see it. While going through difficult times in our lives we shield our eyes from the world around us and tend to focus only on the pain. But by taking the time to be thankful for the small things we have in life, we begin to see just how lucky we are.
Not sure how to practice gratitude? Check out this post!
Listen to feel-good music.
There's nothing like a good, upbeat playlist to boost your mood. I have a playlist ready for almost every occasion, from feeling low to spring cleaning! Music has been proven to positively impact our mood and has even been used as a tool to combat anxiety and depression.
If music isn't your style, why not try a comedic podcast?
Drink up!
Remember to stay hydrated. Drinking water frequently not only aids us physically but mentally too, and if your body's happy then it's a simple way to improve your happiness! Even the smallest variance in your water consumption can have a big impact on your mood. Some simple ways to ensure you're getting enough to drink are having a glass of water with each meal, and investing in a reusable water bottle so you never go without!
Affirmations are key!
Affirmations are simple and easy-to-remember phrases used to help change a person's inner voice. By using affirmations over time we're able to slowly change our outlook on life and they've even been thought to improve our confidence, happiness, positivity and mood.
Start a journal.
When I feel angry, frustrated, sad or any overwhelming feeling, I write. Whether it's on a computer or in a book, I always feel better getting my feelings out. Even the happy ones! Writing is an amazing way to work through what you're feeling, and can be an excellent way to uplift your mood.
Don't try to write something structured, instead practice freewriting and allow yourself to write whatever comes into your head. Bad grammar, incorrect spelling and all! Who knows, you might even have a story on your hands.
Bonus: Be social with people who make you feel good.
By nature, humans are social people. We're drawn to those who make us feel good, and support of when times get rough. But in the modern twenty-first-century hustle, it can be difficult to find time to spend together. Luckily, we have many means to choose from for staying in touch, even if it is just in written form.
We can text or call a friend, send them an email, video call or even play in an online world together! There is no shortage of ways to be social with our nearest and dearest, and it works wonders for our happy hormones!
---
How else do you improve your happiness? Have you any feel-good tips we've missed out on?
Do you know that today, March 20th, is International Day Of Happiness? Today we celebrate being happy and helping others feel the same. Happiness is a human right, but sadly so many rarely feel it. I once walked through life completely cut off from happiness in any form. My daily emotions went from anxious, to angry, to depressed, and back again in a constant loop. Never did I feel any resemblance to happiness.
But recovery has taught me who I really am and what makes me happy.