"How can we speak with children and young people about body confidence without their self-worth being about their weight?
Written by Clare Ford, Expert Educator and Well-being Entrepreneur.
Teaching young people about body confidence is fundamental. It's important for them to know that bodies come in all shapes and sizes. Some might have stretch marks, and fat in certain places but all bodies will continually change and grow, even into midlife.
This is a conversation that needs to be held at home as well as in schools. Puberty is starting earlier than ever before, with some children starting menstruation as young as six. Therefore caregivers and educators need to start the conversation about our bodies and their functions earlier too.
While this guide is not a definite list, it should help you learn how to speak to your young children about the changes they'll experience, and body confidence.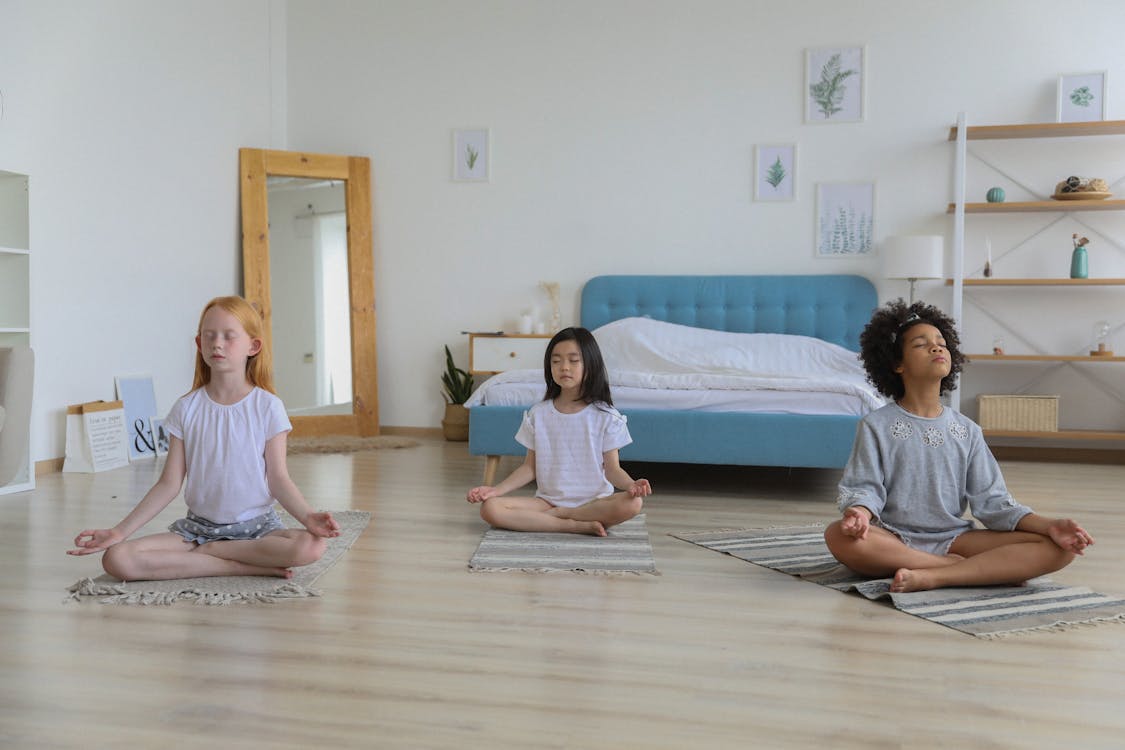 ---
How to speak to children about body confidence.
1) Teach them about their body.
Teach them how the body works, what different parts of the body do, and what they're called. Help them to see what their body can do and how it feels. This is easily incorporated into the PE and science curricula in school and is taught from Reception upwards. In addition, I would suggest it is important to teach them about the gut-to-brain link. How do they feel after certain foods? Lethargic, hyper, focused? Some of my students have found it very difficult to stay on task and to focus because of what they may have eaten at breakfast, for example. While very basic nutrition is taught in schools, I'd recommend parents take a much deeper look at this at home.

Parents with children who are on the autistic spectrum or who have ADHD will attest to the effects certain foods have on their children's behaviour. This is no coincidence. And if we can teach children from a young age the link between "mood and food", this will help them to make healthier choices moving forwards.
2) Don't criticize your own body in front of your children.
Body confidence starts at home. My mantra for teachers and parents is "model the behaviour you want to see". Children form their beliefs about their bodies very early on. Parents are their first, and most important, role models. If you are constantly criticising or bemoaning your changing waistline, then this is how your children will learn to talk to themselves too.
3) Teach them to listen to their body's messages.
Tuning into your body is a key part of building a good positive body image. Teaching children that emotions can be felt in different parts of their bodies is important to develop their own self-awareness and self-regulation. This is something which is rarely taught in schools and certainly not to older children. I wish I had learned "intuitive eating" at a young age! If your child says they are full, or not hungry, then we must honour that.
4) Teach them how to take care of their bodies.
Showing your child how to look after themselves is very important. Again, this is done to a degree in the early years at school, but this really is something that has to be reiterated at home. This can be as simple as explaining why they need to brush their teeth before bed, or why wearing sun cream and a hat on a sunny day are important. As a safeguarding officer, I would recommend that it is important to have a conversation about the private areas on their body too.
5) Teach your child "body compassion."
Whenever your child falls over or gets hurt in any way, invite them to talk to the part of their body that is hurt in a kind way. Ask them what their body needs to feel better. It might be a word, it might be a kiss or a loving touch. It can be tempting to gloss over the hurt in order to try and make your child feel better by saying, "it's nothing, it's just a little scratch." However, if you can invite your child to show kindness and care early on, you reinforce the message that their feelings are validated and that their body deserves to be loved and cared for.
Body compassion isn't the only thing that's important. It's also important that we teach our children compassion in general. Claire Mac has a few wonderful tips to help raise a compassionate child.
6) Focus on what their body CAN do.
What does your child love to do? Do they dance, run, skip, or just love to play outside? Help your child to recognise their own progress. Are they able to make it further on the monkey bars in the park than they could last month? Even small wins like being able to tie their shoes are ways of noticing how their body helps them every day. PE lessons in school and after-school clubs for sports are ideal situations to reinforce this message.
7) Teach them to respect other people's bodies.
Teach them to value and respect other people's bodies as unique and valuable no matter what size or shape they are or what abilities they have. Diversity and inclusion start at a young age and are included in the PHSE curriculum but must be reiterated at home too.
---
Body confidence for tweens.
1) Be open and honest.
When those awkward questions come along, be as honest as you can. It's so much easier than backtracking later on! You know your child best, so you can decide what information is appropriate for their level of understanding. Sex education is taught in schools but has to be reiterated at home too. Children start watching porn, perhaps accidentally, sometimes from as young as nine years old. So it's best to stay ahead of the game.
2) Plan a time to talk during an activity.
If your child starts developing a particular hang-up about their body or a part of their body, plan a practical activity you could do together. This creates time and space to bring up these serious conversations. If your child is focusing on a part of their body they are unhappy with, explore where this has come from. What is happening in their life to make them feel this way?
Show them how to talk to and about their bodies in a positive and friendly way. Our body confidence is largely based on our own self-beliefs. That means it comes from how we speak to and treat ourselves. If we learn to treat ourselves with compassion and kindness from an early age, it can reduce the likelihood of issues later in life.
4) Body image in puberty and beyond.
When do our body stories start? They begin the day we're born and continue until the day we die. These "stories" are passed down through the generations about how we look, what is acceptable about our bodies, and whether we match up to the body culture of the day.
In our early life, we are so often repeatedly told what we are "not" by others. We learn what it means to be a part of the family we are born into by what we are "told" about who we are. We're conditioned to accept these beliefs as truths and so the body story begins. However, when these "stories" are mostly positive, children grow up feeling secure, happy, and with a degree of body confidence. But, when the story is predominantly negative, limiting, or judgemental, it becomes more challenging for children to feel that their body is ok as it is.
The good news is that our body stories can be changed!
As a parent, one of the most empowering things you can do to help your child grow up feeling happy in their body is to challenge your own body story. Change it where it needs changing and work on yourself for the benefit of the next generation. Remember that children absorb and model their behaviour and actions from what they are feeling, seeing, hearing, and sensing.

Children's bodies change when they go through puberty and the way they feel about their bodies can also change. Some are excited to look like older children; others may feel shy about their changing bodies. It takes time to get used to a body that looks and feels different.
Preteens and teens may care a lot about how they look. They may try out new looks and styles, they may dress to fit in or stand out. This is all normal and part of growing up. We as parents and caregivers need to reassure them that these changes are totally normal. There is not so much scope for this in school, especially if uniforms are worn, so often uniforms are "adapted" as an outlet for self-expression.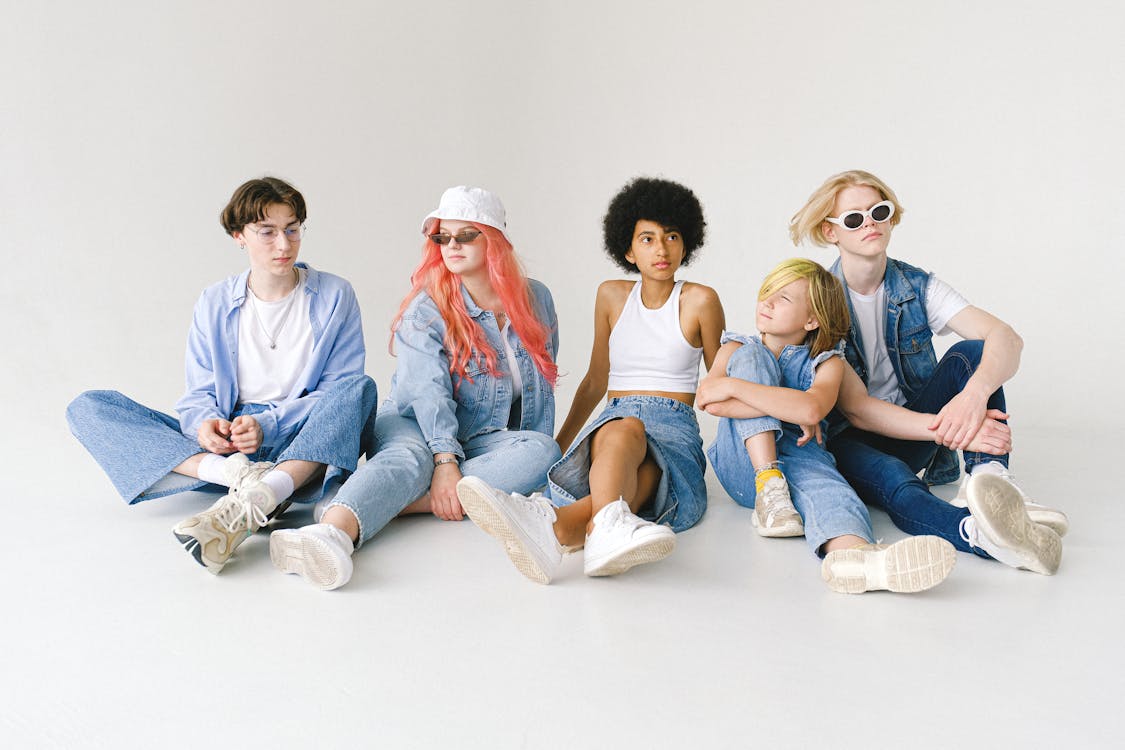 ---
How to speak to teenagers about body confidence.

1) Give specific compliments.
Say specific compliments about how they look and who they are. For example, "I love the colour you're wearing, it really brings out your eyes." Or "you have a great sense of style, I love that about you."
2) Encourage them to try out new styles and looks.
Ask them to try new colours and styles, and ask them how each makes them feel. Be prepared to keep your opinions to yourself, this is a time for experimenting and discovering their own ways of dressing and doing things! Again, this is not something that is part of the school curriculum, but more of a bonding experience for parents and teens.
3) Help teens focus on how to be healthy, active and positive.
Support them to continue after-school activities, providing lifts where possible and healthy snacks when they return home. This is easier said than done though as many teens come home, eat and nap!
4) Honour their changes.
Make it ok for them to continue to experiment with change. Remember hair grows back, make-up can be removed, rooms can be repainted and someday you'll look back at the photographs together and laugh about their latest style statements!
5) Be a good listener.
We have two ears and one mouth for a reason. Create opportunities for conversations. Often your teen will feel more comfortable talking to you when you're doing something together like going for a drive or walking side by side.
---
Have you any other ways to show children and young people body confidence?
A better way to phrase this would be what do you wish you had of been told at their age? What words did you need to hear during childhood, puberty or the awkward teenage years? These could be about your body or just in general.