Going back to school after the holidays is never nice! Even if you're a budding academic or social butterfly. But for many children and young people, this means suffering from back to school anxiety.
I, for one, hated going back to school after the summer holidays. Gone were my days spent with friends, video games and later nights. The first week in September signaled another year of pressure, social anxiety and homework. Constant homework! At the time it felt like I was the only one feeling this way, especially in high school. But I've come to realise that very few people actually enjoyed returning to school. In fact, as the years progressed, more and more came to dread it.
But why might your kids be feeling back to school anxiety? And what can you do to help?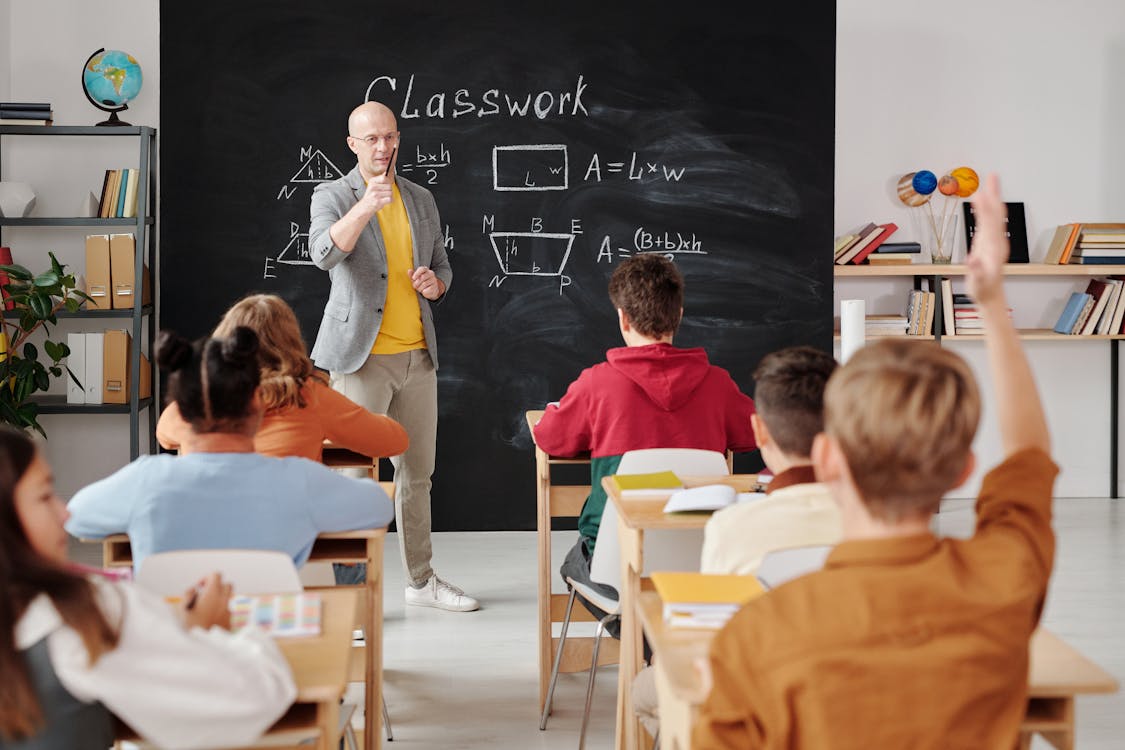 ---
Why might young people feel anxious going to school?
While it's been quite a long time since I was last at school, I can still remember the emotions I felt when I knew it was time to go back after the summer vacation. It was a mixture of dread, disappointment and anxiety. The summer was over! It was time to put away the Playstation or Game Boy, and get ready to go back to early mornings and homework. Two things I doubt many young people enjoy.
While it's true all children are very different, their reasons for feeling dread are often the same. Depending on their stage of schooling, these are just some of the more common reasons for back to school anxiety.
Anxiety about leaving their parents or guardians.
Also known as separation anxiety and often associated with younger children starting school for the first time. Or transitioning to a new school i.e primary or high school.
For younger children, this might be the first time they've been away from their loved ones for a prolonged period of time. In my home country, some parents send their children to day care or nursery, but even then it's just for a few hours. When they transition to primary, these hours gradually grow until they are in school for up to seven hours during their younger years.
Fear of change.
Carrying on from my last point, anxiety can come from a fear of the unknown. It might be a brand new environment for these young children, with new people to meet and things to do. There will most definitely be a new routine to adjust to, one which often doesn't involve their guardians for a vast position of the day.
For older children and those returning to high school, the fear might come from a new school year. Perhaps they've been moved into a class without their friends, or it's the beginning of what we refer to as their 'key years.' They could be starting their major exams, and it can be a big change academically.
Fear of academic pressure.
As students progress, the academic pressures change and increase. The workload tends to become more than what they're used to, and for some this could mean hours of homework in the evening.
I personally don't agree with the sheer volume of pressure placed on young people, especially in the high-school years. However, it happens and will continue to happen despite the opinion of one person. Therefore it's important to be aware of the anxiety and overwhelm that this can cause many young people, especially those who are struggling with their mental health or undiagnosed neurodivergence.
Exams are another key stressors to consider. While September rarely sees any examinations, I can recall having them mentioned from the very moment we took our seats. The importance of these exams are drilled into every student from the get go, and this can often be terrifying! Specifically if the exams are considered to be 'life changing'.
Finally, other key stressors to look out for are presentations, class participation and even group work.
Social pressures from others.
This was among one of my key stressors while at school. I hated the thought of returning because of not only the continuing academic pressures, but bullying and social rejection. I was, and still am, quite an alternative person. The music I enjoy is not mainstream, nor is how I choose to present myself. In my highly conservative school, it certainly didn't win me any popularity contests.This only heightened my anxiety about going back to school in the new year, and left a lasting impact on my confidence.
Previous bad experiences. 
This could be a handful of things such as social rejection, bullying, academic concerns and maybe even a run in with a teacher. Much like a toxic workplace, a bad school experience can seriously change how a young person feels about that environment.
Some young people may be fearful for their own safety.
Finally, and while it pains me to bring it up, we need to address the anxiety around safety. School should be a safe environment for young people, but for children in the states this isn't always the case. In recent years the instances of school shootings have continued to rise in the US. It's no wonder children and their parents have become more and more apprehensive about attending classes. They not only worry about their own personal safety, but the safety of their peers, teachers and guardian's within the school environment.
Here in the UK and across Europe we don't have that constant fear. While there have been occasions of school shootings, they are few and far between.
---
What can be done to help with back to school anxiety?
Take the time to acknowledge their feelings.
Validate that what they are feeling is perfectly normal. Everyone feels anxious when starting new things, meeting new people, or when returning after a long period off. Even adults! Reassure them that while they might feel alone in their feelings, other people will be feeling anxious too.
Reassure them that you're there.
Even when you're not physically with them, reassure them that you're there to listen. Encourage them to express their fears, whether it's about school or anything else.
But it's naive to assume that all children will feel comfortable opening up to their parents or guardians. While you can try to be as approachable as possible, it's important to remember that sometimes young people may find it difficult to talk. In this case, all you can do is remain open to conversation, approachable and practise good listening.
Encourage positive self-talk.
Speaking negatively to ourselves is obviously going to encourage a negative internal monologue. If you tell yourself constantly that you can't, then it becomes harder and harder to push against that. Young people who are nervous about the new school year will more than likely be catastrophizing their thoughts surrounding that. But, it is possible to reframe their thinking.
Encourage them to speak positively to themselves. Help them to visualise success, happiness, and good thoughts about going back to school. If they are concerned about meeting new people, remind them of the friendships they can make. Or, if their fear is academic pressure, remind them of the challenges they've overcome before. If they can do that, then they can do this.
Here are some positive phrases to use in place of the negative.
Familiarise them with the school where possible.
Where I'm from, schools hold an open day or an 'adjustment' period. If the child is moving from nursery to primary school, they're encouraged to explore their new environment with their parents prior to starting. They get to meet their new teachers, school assistants and even spend time in their respective classrooms.
Each year before moving up a class, they are introduced to their teachers and classrooms before the summer ends. When they finally make the transition to high school, they also attend an open day and meet some of their new schoolmates and teachers. This makes the transition to each different year easier and slightly less daunting.
However, creating that familiarity prior to beginning may not always be possible or readily available. In that case, it's possible to ask a teacher of the school for a tour, or advice on alternatives.
Help establish social connection.
One of the key things about going to school is making new friendships, some of which may last a lifetime. You can help by arranging playdates with their new found companions both before and after the school year starts. But, only if your child feels comfortable doing so. Some children may feel socially anxious and take time to warm up to new people. While it's important to help them make social connections, it's also important to do so in a way suited to them.
For example, a large crowd of children at a birthday party may be overwhelming for some. It might be too loud and chaotic. They might prefer a smaller group or even one to one.
If in doubt, ask them what they prefer. Listen to them and look out for signs of discomfort in their body language.
Teach them age appropriate coping skills.
It's important that you take the time to explain and teach coping skills. These will vary depending on your child's age. For example, you might teach them about deep breathing when they start to feel stressed.
Here are some examples of different types of coping skills.
Teach them to label their feelings and encourage them to talk about them. For example, if they are feeling angry, they should be able to say 'I'm mad.' Being able to put a name to what we are feeling can reduce the 'sting' of our emotions. Specifically those perceived as negative. A great way to do this with young children is an 'emotions' chart like this.
Teach them about deep breathing. This is as simple as encouraging them to stop, and take deep, conscious breaths when they feel overwhelmed.
Encourage them to do a physical exercise to process an emotion. This could be something like jumping jacks. The purpose behind this is to encourage them to use their excess energy to process emotions such as anger.
Getting creative is one of the best ways to de-stress and express emotions. Encourage them to colour in, draw, paint or get creative in other ways. You can even join in!
Of course this is not an exhaustive list, and for some children these may not be feasible. Sometimes we are unable to verbally express emotions, or we're unable to move physically. In that case, it's about finding what works for the child in question.
---
Did you suffer from back to school anxiety? Or do your kids?
How did you manage that anxiety in yourself? And would you change anything in how you help your children cope?