Cleaning can be boring but here are 10 podcasts to keep you entertained!
I'm the first one to admit that I hate spring cleaning. While I love the feeling of a freshly cleaned, sanitised, and even re-organised house. I can't stand the actual process. I'm fortunate enough that I have my husband to help me carry out the heavier tasks. But it doesn't make it any less painful.
Keeping a clean and organised living space can be great for both your mental and physical health. Not only does it get you up and moving, but it also helps you declutter both your space and your mind. And let's not forget the satisfaction of ticking it off your to-do list.
While it's a very boring but necessary task, we can make it fun. I find that listening to podcasts not only helps the time pass quicker, but they also fill me with inspiration. Whether it's my next true crime fix or an insightful conversation, podcasts always leave me feeling a little bit more educated. Or, if nothing else, entertained while I do the most mundane of tasks.
Looking for ways to make your cleaning routine eco-friendly? Check out this post for further details.
---
Top 10 podcasts to help you through spring cleaning.
I found this podcast after watching all of Queer Eye on repeat when I was in the depth of my illness. The show itself is full of love, inspiration and gives me life! JVN's podcast is absolutely no different.
Getting Curious covers a range of topics from politics to transphobia. I even recall listening to one all about body confidence and eating disorders! JVN calls on real people and experts to take a seat and talk about the things that really matter, but in a light-hearted way. Although it can get heavy at times, JVN always makes you feel at ease and reminds you to love yourself, honey!
This is definitely among my top 10 podcasts to listen to while I clean, run, shower, or even while I'm enjoying some 'me' time. Heck! Even download some episodes and go for a drive.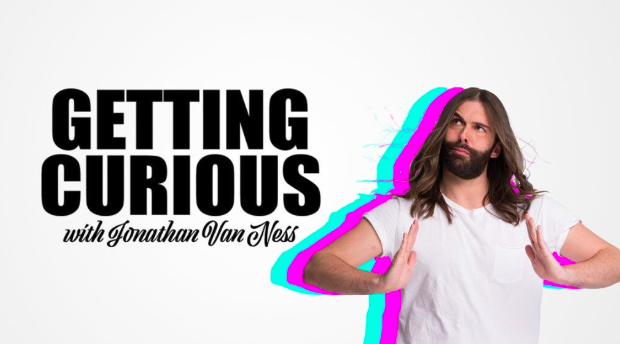 Everyone died, so she got a dog. Her words, not mine! I have loved this podcast since the day I discovered it. Emily Dean takes her dog for walks with various celebrities. They talk about all things wonderful, not so wonderful, weird, and heartbreaking. My favorite episode has to be her conversation with Russel Howard. They talked about the death of his grandparents, and that hit me harder than I expected. I ended up crying the whole way up the motorway at 70mph.
This is a must-listen, especially if you're a fan of particular celebrities such as Noel Fitzpatrick (Supervet), Scarlett Moffet, or Sarah Millican!
I came across this aware winning podcast on my way home from university many moons ago. It's hilarious, relatable, and has sparked some real conversations within me. At that time I complained to my friend that people at work treated me differently because I was a woman. THEN I proceeded to play the 'period' card just so I didn't have to go into the chiller. Even if you're a stone-cold feminist, we're all a little guilty sometimes.
The podcast is hosted by Deborah Frances-White, and is usually an additional co-host. This used to be Sofie Hagan, but changes from time to time. Even if you're not a female, nor do you identify as one, it's still an entertaining and insightful listen. Perfect for decluttering your loft or descaling the kettle.
Need a reason to spring clean your life? Check out this post and learn why you 100% need to dust away the cobwebs!
This is a bit of a niche one but still a personal favourite. I love anything to do with mythology and history, so this was a no-brainer for me. If you're interested in learning more about Greek, Roman, and even Scandanavia myths and legends, then this is the podcast for you. My favourite series has to be about the Norse Gods, because who doesn't love a rough and rustic Viking?
Both hosts are hilarious and bounce off each other in perfect symmetry. In fact, their chemistry is what pushed me to start my own podcast with my friend and co-host, Lisa Earls. Plus their jingle is pretty catchy!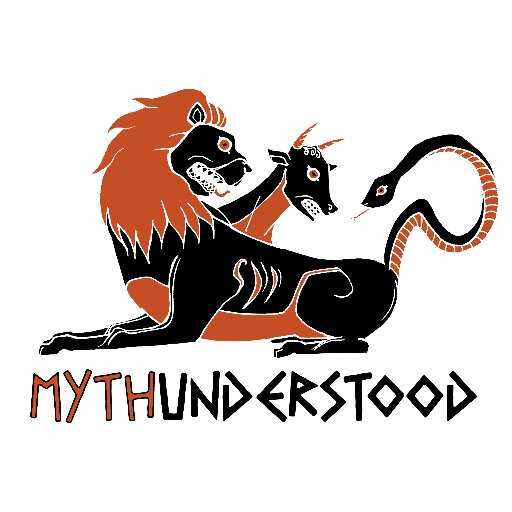 A true-crime & oddity podcast hosted by two friends who love all things odd, creepy, and criminal. It's also the aforementioned podcast hosted by Lisa and me. We started this together as a passion project more than anything. While we didn't expect anyone to listen, we just wanted a way to keep in touch and talk about all the weird stuff that we're into. Each episode covers a specific murder or oddity, and while we cover many worldwide cases, we also like to stay close to home.
Currently, we're working towards the end of our first season, so we still have a lot to learn. But we've managed to worm our way onto Apple, Spotify, and even Google. How awesome!? So there's quite literally no excuse for you not to give us a listen. That and if you like Irish accents, then you'll just love mine!
Yes! We ARE working on a further two seasons all at once, but life seems to have gotten in the way!
Joy is a personal friend of mine and she's just that; Full of Joy! She was one of the first people I connected with when I started my recovery journey in early 2019, and she's been there for me in some capacity ever since. We've chatted on various podcast episodes together, and have already planned many more.
Joyfull is a wonderful podcast full of insightful information regarding mental health, eating disorder recovery, and life in general. A must listen if you need to be reminded that you're not alone. We've got your back, boo.
This has long since been one of my favourite true crime podcasts. I'm actually listening to it right now as I write and edit this post. It's hosted by two women, Ashley Flowers and Brit Prawat, and covers a range of true crime stories. I've personally discovered so many stories that I've never heard of before listening to this podcast. As you can imagine, it continually proves to inspire my own podcast.
Started and hosted by Phoebe Webb (Feehlo), this podcast focuses on eating disorder recovery. It's so well hosted, the guests are on point and the discussions are always insightful. Recovery podcasts are quite a niche subject, so it's always wonderful to see fellow survivor share their experiences. It's even better when they invite others to do the same. Definitely, a must-listen if you're in recovery, or you're curious to know more about eating disorders.
This should need no introduction. But if it does, No Sleep Podcast is a podcast retelling various stories from Reddit's /rnosleep. If you're not big into horror like me, No Sleep is a Reddit form filled with creepy, terrifying, and downright eye-watering stories by other Reddit users. At the moment, there are more than 14 million people using the form. Like many subs, there are several rules that users must follow. Firstly a story has to be believable, be written in the first person and, in the end, the writer can't die. Otherwise, how would you tell the tale? Oh, did I forget to mention? When you enter the world of /rnosleep, all stories are presumed real. The mods operating the form ensure the ruse is continued within the comments so as not to break the illusion.
The podcast is simply these stories but in audio form, with voice actors. Definitely recommended for any horror buffs.
Sometimes I just want a history lesson while I hoover from Tim Minchin. And this podcast does just that.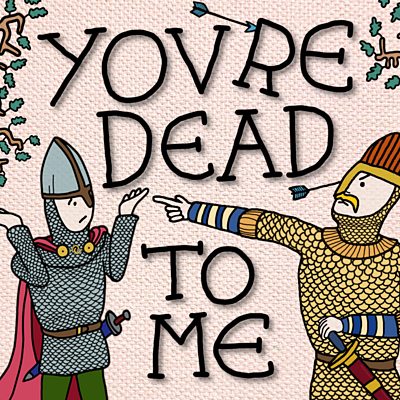 ---
** If you like what I do please consider donating to my KO-FI fund. I'd like to be able to reach more of an audience so I can potentially grow this blog to be much more than it currently is. I also hope to bring freebies and eventually toolkits to you all as a way of saying thank you for your support.