Are you aware of the advantages of using online consultations to manage your health?
A lot has changed in the last few years in regard to how we manage our health. With visits to the GP becoming difficult to acquire, online consultations have become a real lifesaver. Literally. For many, having access to online or telephone services has meant the difference between being seen and not being seen.
For many, the idea of being able to connect with a medical professional without leaving your home might seem pointless. But as someone who has battled mental health and chronic illness, it can be helpful to speak with someone virtually or over the phone. When you're burnt out, suffering from exhaustion, unable to get out of bed, or aching from head to toe, it's easier to pick up the phone than it is to leave the house. Telemedicine isn't just to aid social distancing, but it's also a game-changer in regards to accessibility to appropriate care.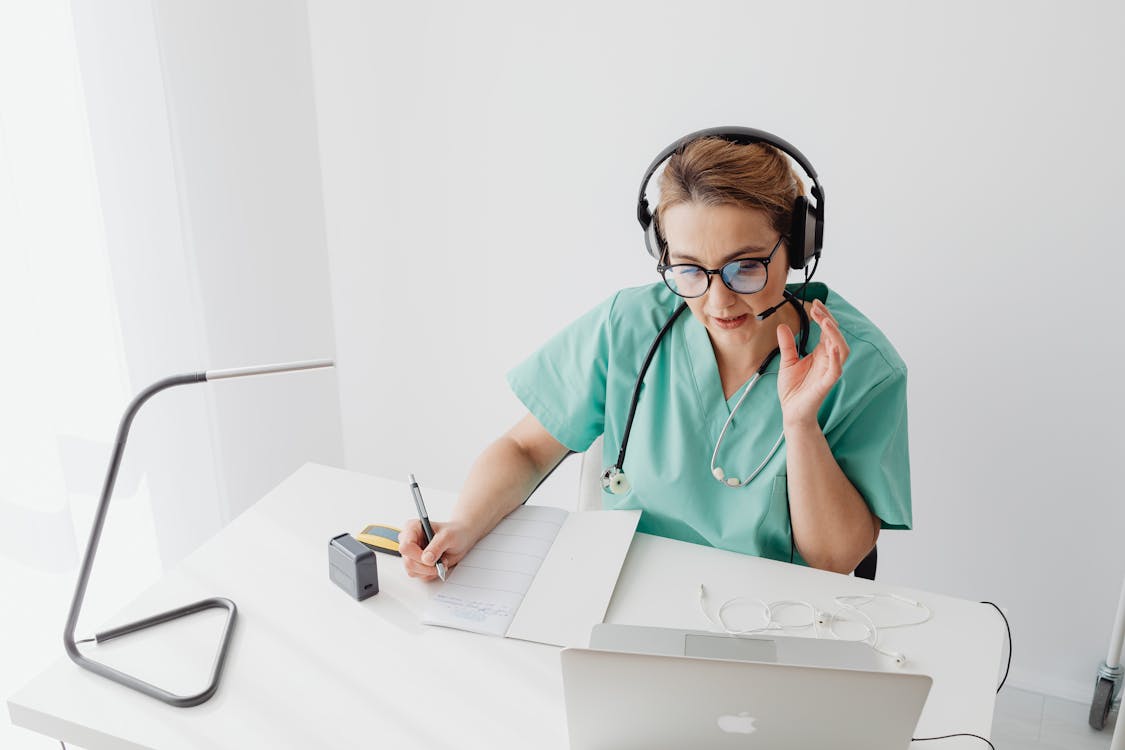 ---
The Evolution of Healthcare Accessibility: From Traditional Clinics to Online Consultations.
The healthcare landscape has seen a shift in recent years that has been nothing short of revolutionary. With the development of new forms of technology, the old model of visiting a brick-and-mortar healthcare clinic is being augmented, and for some people replaced with online consultations. It is worth taking a look at what is behind this change and asking the question of how it benefits patients – as well as understanding some of the challenges it presents.
The rise of online consultations.
The digital age has heralded an era of change in healthcare delivery. Video consultations once may have seemed like something from Back to the Future but, unlike flying cars and dehydrated pizza, they're a practical concept for which the technology has very much caught up to imagination. Several factors have contributed to the shift in healthcare provision.
Accessibility: Patients who live in remote areas or who have challenges in mobility have historically had poorer healthcare outcomes as they have struggled to access the care they need conveniently. Now they only need an internet connection and a capable device, and they can receive the advice they need.
Convenience: It's not that long ago that a health issue was a multi-faceted inconvenience, with work and home commitments making it hard to find a time when you could be free to go and see a doctor and balance that with when appointments were available. Online appointments mean you can speak to a qualified provider from home.
Affordability: The increase in availability of bulk billing doctors online means that patients can access the care they need without the financial burden that would once have been off-putting. This reduces out-of-pocket expenses and makes critical healthcare more accessible to a broader audience.
Anonymity: Having a health issue shouldn't be embarrassing. And yet, most of us have sat in a doctor's waiting room dearly hoping nobody we know walks in. When your home is the waiting room, only you need to know that you're getting medical help, and why.
By the numbers.
The growth in popularity of online consultations is evident when you look at recent statistics, with revenue in this segment projected to reach more than US$25 billion in twenty-twenty-three. It is growing at an annual rate of 8.76%, as trust in and reliance on online medical help grows worldwide.
Pros and cons of online consultations.
While it is easy and tempting to look at online health consultations and consider them an unqualified good, it is important to weigh up their pros and cons as compared to traditional visits to a doctor's office. This may well land in favour of the online approach, but consider the below before committing to an online-only or mostly online model.
Positives of online consultations.
1. Reduced wait times.
No waiting around for your appointment – you'll get an alert when your provider is ready, and any prescriptions can be generated electronically.
2. Access to specialists.
If you live 200 miles from the nearest physiotherapist, you don't need to worry; an online specialist can deliver useful information and evaluate your condition from across the country, or potentially even the globe.
Maybe you have a specific issue that your doctor doesn't cover. Your primary physician can refer you to someone who has better expertise in the subject through an online consultation service. It'll help you gain access to specialists right from your computer.
Let's say you experience specific symptoms. The doctor can look at your skin and see how you move to help get a better diagnosis. Also, they can get a report from the doctor straight to their files as you share data.
2. Record-keeping.
If you're getting a referral from another doctor, the specialist may not have the physical file ready because of human error. However, a virtual medicine service has updates from the doctor and yourself. You have all the details shared in one database, which helps you organize your medical data and change things accordingly.
It's helpful because there are fewer chances of getting misdiagnosed, the wrong medicine prescribed to you, or other things that could lead to dire consequences for your health. Having online consultation services is perfect for those who need to save time and money in their busy lifestyle.
3. Saves time and money.
For every in-person visit you have with your doctor, that's more money spent. Instead of going for a routine diagnosis on things or a check-up, you can do this through your computer. It'll save you time from having to schedule an appointment and drive to the office.
Also, you won't have to wait an hour or two to get seen by your doctor. You can schedule a virtual appointment and do everything through your device. Not to mention, you won't have to miss a pivotal workday or take hours out of your busy day.
Physicians don't need extra staff to handle things, such as taking your blood pressure and temperature before your appointment. You can do everything through a video chat, which is convenient for everyone.
Cons of online consultations.
1. Limited physical examination.
There are some conditions that require a more hands-on approach, and of course surgical procedures still need to be done in person.
2. Technical challenges.
If you're reading this, there is a fair chance you know your way around an online platform, but not everyone is so fortunate.
3. Reliance on stable internet.
There is a decent chance that if you live remotely from good healthcare provision, you also live outside catchment areas for reliable internet, so there may be challenges with video chats.
The long and short of this revolution is that online consultations offer promise, and are expected to improve as time goes by. However, it's probably not time to end your registration with an in-person clinic just yet.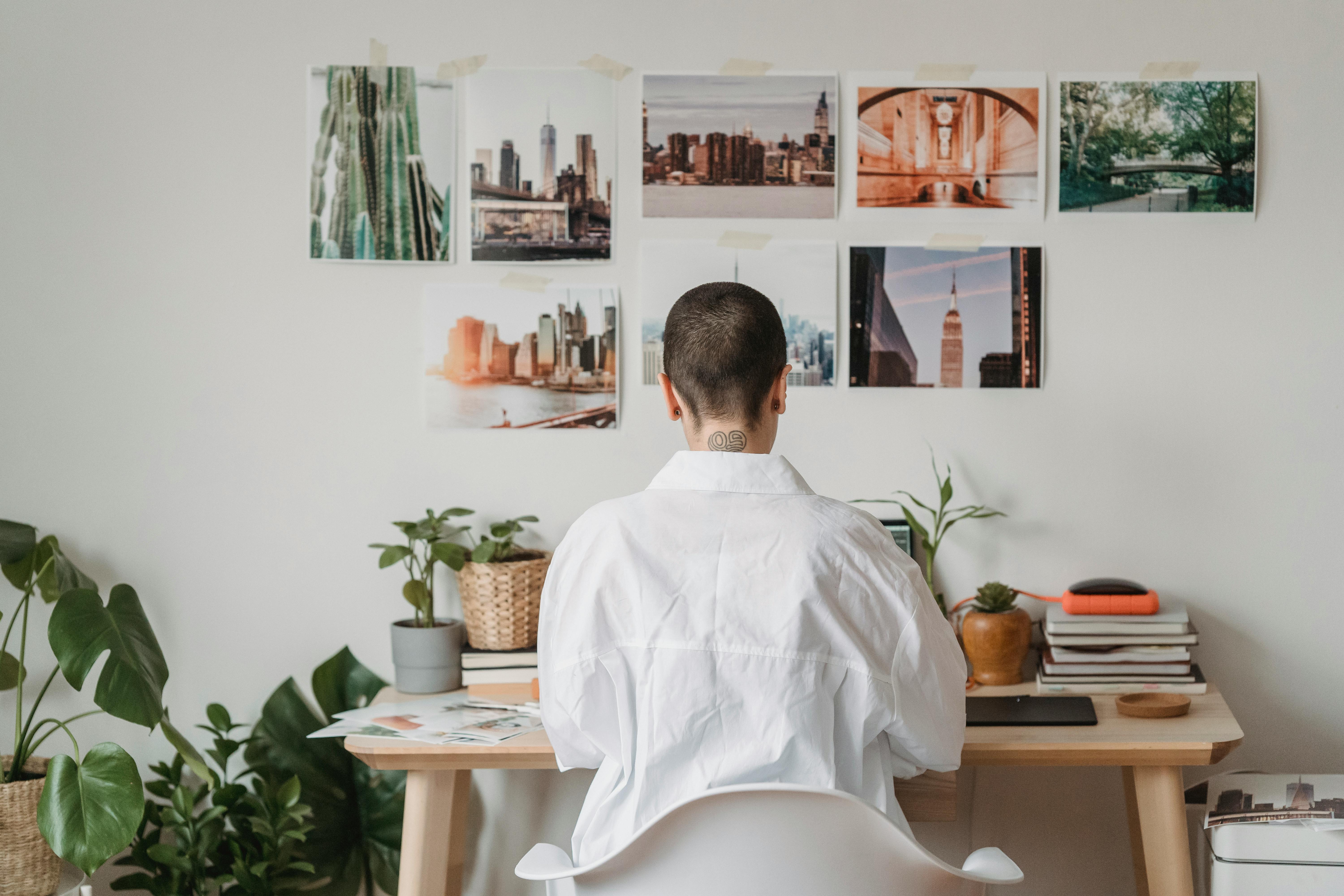 ---
Have you used online consultations before?
Have you ever used an online consultation service? If so, how did you find it? I, personally, haven't had the opportunity to use online services yet, specifically not here in my country. But I've had to attend phone appointments while in treatment during the pandemic, and even with my GP over general health issues.