Stress has arguably some of the deadliest effects on the human body, causing numerous mental and physical issues.
Stress is everywhere. It can be found in many different forms, shapes, and sizes, and impacts people in varying ways. Some are fully capable and even experts in dealing with the effects of stress. Others aren't. However, it's not for a lack of resilience. Rather, it's the scale of the physical and mental strain placed on us by chronic stress that alters our ability to cope.
Stress isn't just sitting in traffic or being late for a meeting. It's not rushing towards a deadline for a paper or preparing for an audit; It's so much more than that.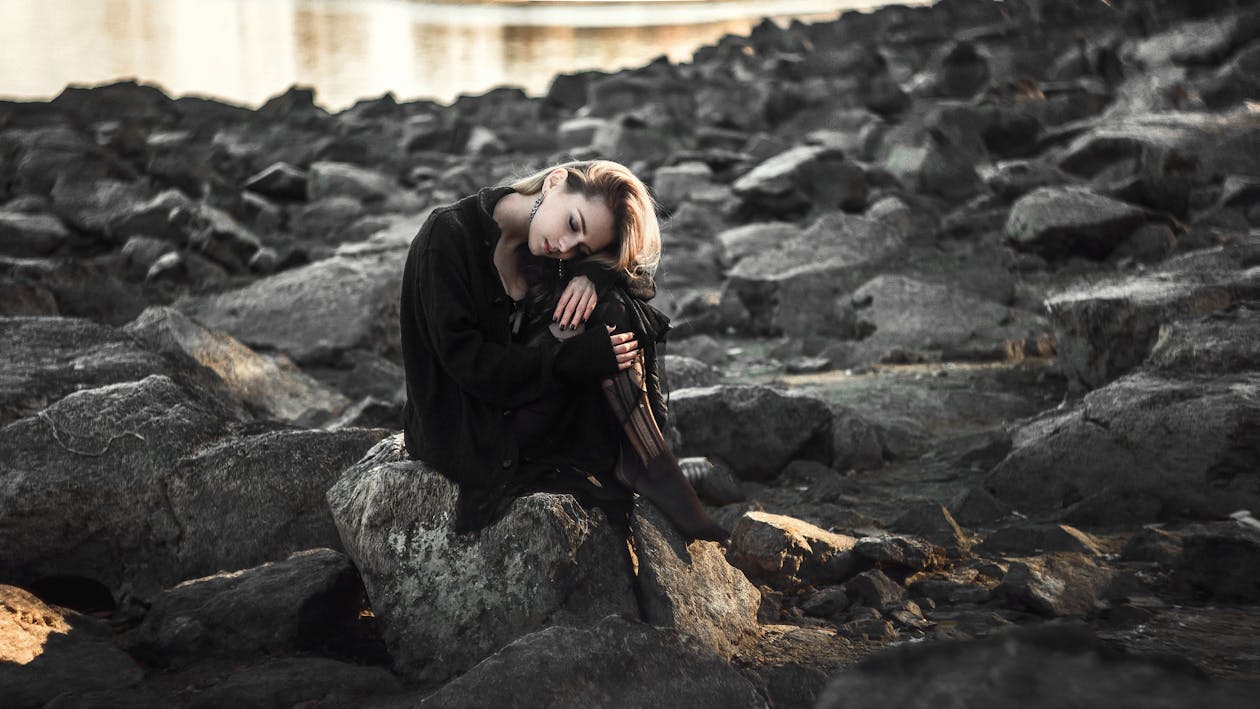 ---
What's the deal with stress?
We all deal with stress at some point in our lives. It's as natural a part of life as breathing is. However, excessive stress is by no means good for us. If you feel like you're stressed more often than not, then you might be dealing with chronic stress, which can exacerbate all manner of health issues.
But let's start at the very beginning. What exactly is stress, where does it come from and why does it happen? Stress occurs as a natural response of the body to challenging situations. It occurs when we feel threatened. And the worst part? It doesn't even have to be a real threat that we're experiencing. We can feel stressed about imaginary scenarios of our own making.
When the body feels stressed it releases hormones, among which are cortisol and adrenaline. These trigger our 'fight or flight' response which prepares us to deal with the perceived threat. Be it real or imaginary. And when enter that state our body goes through several physiological changes.
An increase heart rate.
Elevated blood pressure.
Feeling on high alert.
Rapid breathing.
Reduced digestion.
Suppressed immune system.
But what happens if there is no threat? What do we do if our stress is ongoing, and occurs daily in the form or our job or other stressors?
Stress can be acute (short term) or chronic (occurring from repeated exposure to stress). When we continually deal with stress, and therefore our 'misfiring' fight or flight, we run the risk of physical and mental health conditions which can detrimental to our well-being.
---
How do i know if I'm feeling stressed?
It seems like such an odd question with an obvious answer. Surely you would know if you were suffering from stress or feeling on edge? But many continue to walk through stress head first, only stopping when they've reach complete burnout.
Stress can effect people in different ways, at different stages and as a result of different triggers. No two people are the same, and it's important that you don't compare your stress to that of others. If you're unsure if you're experiencing stress, here are a few things to watch out for.
Physical symptoms.
Headaches.
Muscle tension.
Unexplained muscle or joint pain.
Fatigue.
Insomnia or being unable to get a good nights sleep.
Changes in appetite, be it increased or decreased.
Gastrointestinal issues, such as stomach pain, constipation, diarrhea etc.
Frequent illnesses, often caused by a weakened immune system.
Emotional and behavioural changes.
Stress can have a serious impact on our mood and emotions. This could include things such as unexplained mood swings, irritability, increased anxiety, inability to rest, feeling overwhelmed, feeling depressed or low, and a lack of motivation. From personal experience, when I'm stressed I often want to switch off all forms of contact and hide away in a bid to help my overstimulated mind. Some might turn to substances to help cope with their stress such as alcohol or tobacco.
It's also important to look out for 'nervous' habits such as nail biting or fidgeting. While these may not necessarily mean stress or anxiety, they are some of the most common everyday signs.
Cognitive difficulties and psychological issues.
You might find it difficult to remember things, both long and short term
An inability to concentrate or focus due to your mind being elsewhere
You might find it hard to make decisions or solve problems
Stress can make pre-exisiting mental health conditions worse. It can exacerbate instances of anxiety, depression, OCD, eating disorders etc.
---
How can you manage the stress in your life?
Exercise.
One of the best ways to get rid of the acute feeling of stress, if you're feeling it at the moment right now, is to get up, get out and go for a run. Exercise of any kind is known to be a great stress buster for a variety of reasons. One of the key reasons is the release of brain chemicals like endorphins that can serve as a natural mood booster, while also numbing the feelings of pain, which can include some of the stress-induced back or joint pains that often come with the condition. Implementing routine exercise in your lifestyle is great for a variety of reasons, but it's particularly good in the fight against stress.
Breathing exercises.
When we're feeling stressed, it can trigger our fright, flight, or fight response, which can make our breathing speed up, our heart beat faster, and our blood vessels restrict, which can bring on the panicky symptoms associated with it, as well as things like panic attacks. You can learn some breathing exercises which can effectively slow down and help you regain control of this response, allowing you to relax a lot faster than simply riding it out. Focusing and becoming aware of your breath can help you get away from this response, and is great for helping to prevent panic attacks.
Sleep.
The link between stress and sleep is complicated and long-lasting. If you're feeling stressed, then you're going to have a harder time sleeping with your mind going all night. If you have trouble sleeping, then your body can have trouble managing its production of cortisol, or what is commonly known as the stress hormone, which can leave you feeling more stressed. Trying to improve your quality of sleep by getting to bed in a routine way, avoiding screen-time late at night, and improving your sleep environment can be an effective way to reduce stress. Of course, seeking treatment for any underlying sleep disorders is vital, too.
Spend time with others.
Isolation can be a huge factor in increasing our stress response. Socializing isn't just a pleasant experience, it has been known to release oxytocin in our brain, which can reduce the impact of cortisol on the body, and also serves as excellent stress relief. Surrounding yourself with close friends and family, and increasing physical contact can do a lot of good. If human company is hard to find, you might want to ask your doctor about service animals. Spending time with them might not sound like a lot, but it has proven hugely effective in the treatment of stress and anxiety disorders.
Write it out.
Journaling has proven a very effective strategy in the treatment of stress and nervous disorders, as well. The logic is that when we're stressed, we often tend to spend a lot of time in our head, experiencing thoughts and emotions, but not putting words to them, which can make them feel ever more present and intimidating. Writing them down can help us get some distance from them, put them outside of our heads, and can help us define them in concrete terms, which can help us come to terms with or solve them.
Talk it out.
Aside from seeking company that may be able to support you, as mentioned above, you might also want to find a trained professional who can help you talk about your issues. Much like journaling, talking about something can help you get a little distance from it, and you can also become much more aware of your thoughts and feelings. If you're not able to get help as quickly as you would like through the healthcare system, there are also mental health charities that can help you find someone to talk to.
Consider underlying mental disorders.
Stress can often be linked to changes in your outside environment, but it can just as easily be driven by internal factors. Stress is a common coexisting condition alongside other mental health disorders, including mood disorders like depression and bipolar disorder, as well as disorders like attention-deficit/hyperactivity disorder. If you fit the other symptoms, such as restlessness and trouble focusing or organizing, then it may be time to seek out ADHD testing for adults. The right solution to stress can often include ensuring that you're treating the conditions that might be underlying it.
Talk to your GP.
Aside from considering the issues that might be causing stress without you knowing it, it's always worth talking to your GP if you have been experiencing a lot of stress lately or have been stressed for a long time. They may be able to help the issue by referring to specialists, such as the diagnoses mentioned above, or they might be able to recommend medication, such as sleeping pills, antidepressants, or medications to treat some of the more acute side effects of stress, like high blood pressure or IBS.
Look at alternative therapies.
Medication, talk therapy, and looking for underlying conditions that you can more effectively treat once you're aware of them are all well and good. However, some people feel like there are certain alternative or complementary therapies that can specifically aid their battle against stress. This includes things like acupuncture, aromatherapy, hypnotherapy, massage, yoga, and meditation, as well as min
What can you do to recover from stress?
The time frame and means of recovery from stress depends on the person. While for some it may be a case of waiting for the stressors to pass, such as upcoming exams or a job interview, for others it mightn't be as simple. In that case we're going to look at some of the things you can do to recover from chronic, long-term stress.
Recovery from stress is similar to any other mental health condition. It takes time and a change in behaviour. After all, you can't find peace in the same place that you lost it, right? You'll need to learn to take a step back and evaluate what is causing you stress, and how it can be either eliminated or reduced. This could mean reaching out to others for help, delegating responsibilities and even seeking professional help.
Check out this infographic for more on how to recover from stress. Pin it or print it out to remind yourself!
I've covered various aspects of stress before, so why not check out these other blog posts?