"What I learned in recovery during 2019, and my hopes for the future!"
I'm kicking 2020 off with a wonderful guest post by Ash. Much like myself, Ash has been through an eating disorder and is learning to navigate life without it. She understands the difficult ins and outs of recovery, the ridiculous impulses, and the downright mad behvaiours.
About the author.
Aisling (pronounced Ash-ling) is a 23-year old Irish blogger from This Dreams Alive and Prickly Pineapples. She's passionate about mental health, eco-friendly living, books, and coffee.
"2019 was my best recovery year so far. Here's to 2020!"
2019 was my biggest recovery year yet. It was the year I regained an almost normal relationship with food.
Since first "recovering" from the eating disorder, I'd let go of old behaviours such as restricting or intense physical activity. However, I still led quite a controlled life. I still carefully monitored what I ate and had very specific rules that I'd follow, such as exercising several times a week even when I didn't feel like it. Although this could be considered a "healthy lifestyle", in terms of eating disorder recovery it's still considered unhelpful behaviour.
"It's not full recovery when impulses such as over-exercising still actively control you. Although appearing to be 'healthy', I was trapped in a cycle of unhealthy rituals instead of allowing life to just happen."
In 2019 something changes. I started letting my hair down. If I met my friends after a late shift, I'd pick up food in the chipper because nowhere else was open. It's quick, easy, and cheap, and I actually like a big bag of greasy chops sometimes. Although it's not exactly good for my body, it's good for my soul. I'd even get twisty fries in McDonald's when I felt like it, or eat chips and dip. These are all foods I loved when I was a teenager but have spent my adult life forbidding myself from eating.
---
Here's what I discovered about myself, my relationship with my body and with food.
I didn't blow up.
My body hasn't changed since letting my hair down. Even if it did, it's not the end of the world. My body is a vessel to carry me through this life, it's not who I am.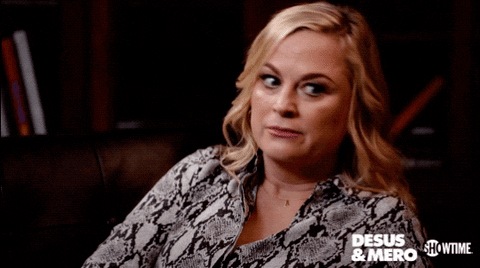 I still lead a healthy lifestyle.
I might not exercise every day, but when I'm not active for a long time I start to miss how being active made me feel. Now I exercise for the endorphins and health benefits, and not to look a certain way or to punish myself. My diet is still pretty healthy most days, and the days where it's not so good won't kill me.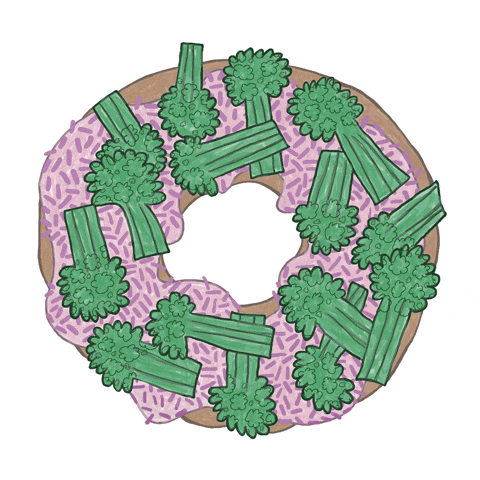 I'm not fighting against life just happening.
Sometimes you want to go to the gym but wake up with a cold, instead of forcing myself to go, I let myself rest and recover. Sometimes you don't hit your 5-a-day or have a perfect macro-ratio because of unexpected plans and that's fine too.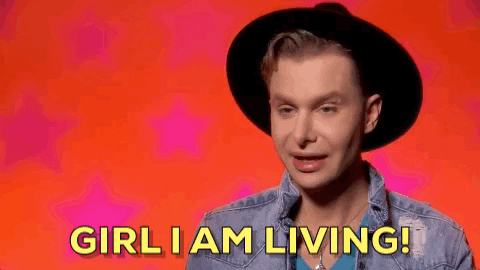 Life's too short to never have chocolate!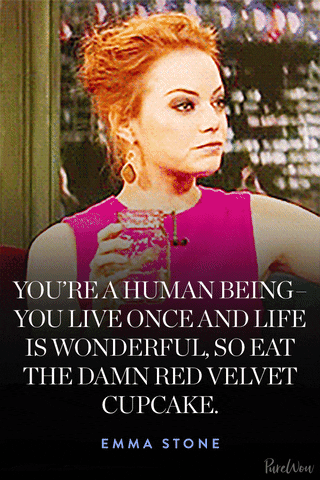 "It's not always easy, sometimes I eat something and feel all the anxiety and dread over again. However, it's not as intense as when I was in the peak of my eating disorder or in the first stages of recovery."
Sitting my with friends in a bar with a bag of chips and having a nice night is worth more than me going home to make a healthy meal and not see them at all. My ED robbed the first few years of my adult life, it's not stealing the rest of my 20s!
It was a challenge. My ED is very much a coping mechanism and things that would have previously caused a relapse didn't trigger me like I was worried they would this year. This doesn't mean that I didn't care about what happened; by all accounts, 2019 was terrible. My ED simply lost its power over me. As coping mechanisms like eating disorders and self-harm become another issue to deal with, on top of the issues that drove you to them in the first place, I'm now able to deal with what life throws at me head-on.
What I hope for in 2020.
I'd love to be able to eat more intuitively in 2020. Most people actually can't eat intuitively after childhood because diet culture tarnishes our relationship with food and our connection to our body. Full intuitive eating might be too big of a stretch for 2020 but I definitely want to give it a try.
Studying nutrition has been very healing because it's debunked so many diet culture myths. There's no such thing as "good" and "bad" food, it's all about the quantity. Most of our energy actually comes from carbs, so these "no carb", "no fat", "no sugar", "no salt" diets aren't founded in nutrition! Our bodies need all of these food groups.
Whether or not there will ever come a day that pre-eating disorder me will fully return, I'm confident I can get to a point where it's barely there anymore. Right now most days my ED voice is silent.
---
Do you have any hopes for 2020?
Recovery related or otherwise? What would you like to see or make happen with your own life?
Be sure to check out Ash's Blog!