What are some of the biggest misconceptions you've heard about eating disorders?
There are so many misconceptions about eating disorders and mental health, that it's hard to believe that we're moving forward in regard to reducing the stigma. Many will tell you we're successful in our fight to break down barriers, while others tend to disagree. Although I assume we've come on leaps and bounds in the last decade, there's still a long way to go.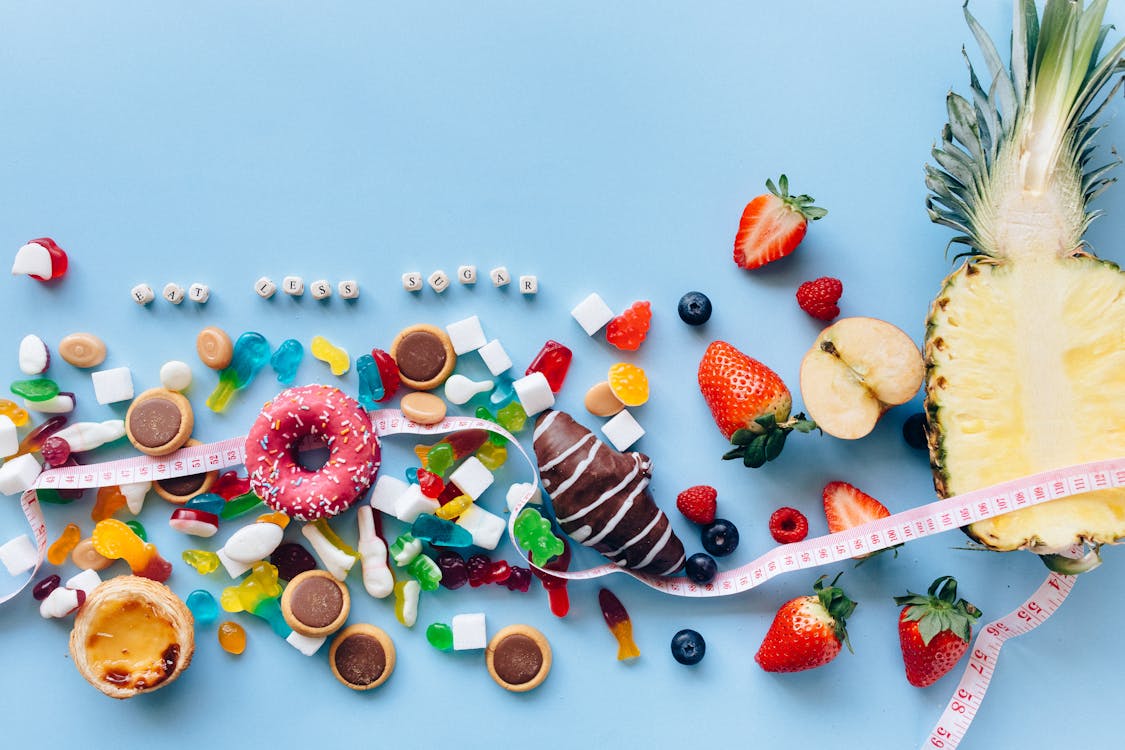 ---
Top 8 Most Common Misconceptions About Eating Disorders.
It's only about the weight.
One of the biggest misconceptions about eating disorders is that it's simply about losing weight or looking 'thinner'. But the reality is that eating disorders are much more complex than that. There are many factors that can contribute to someone having an eating disorder that has nothing to do with weight.
For example, disordered eating can be a form of self-harm. In this case, the weight of the person isn't necessarily the problem, but rather participating in self-punishing actions. Similarly, someone may partake in obsessive and disordered eating as a means of having control. This could be due to anxiety, depression, trauma, or other types of stressors.
Standard treatment for eating disorders focuses on weight restoration (where needed), and therapy which explores the individual's thoughts, feelings, and actions. However, many assume that once the individual has become weight restored, treatment is complete. Although weight restoration can happen fairly quickly, it's far from the end and it can take a number of years for recovery to fully take hold in the brain.
You can only have an eating disorder if you're thin.
As a society, we seem to have an image in our brains of what a person with an eating disorder should look like. Typically a very frail and skinny person. But this is far from the truth. There are many people who are overweight and relatively "normal" sized that have eating disorders.
Personally, I believe that the reason we have this perception of a skinny person is that we tend to always think of severe Anorexia as the only eating disorder out there. But there are many different types of eating disorders, and they don't all necessarily lead to being thin.
For example, there's Binge Eating Disorder. This disorder entails the individual struggling with severe and constant binging often triggered by stressors. The individual often feels tremendous guilt following the binge but doesn't partake in compensatory behaviour. In this case, the person will actually end up gaining weight, and likely either be overweight or of a larger build.
It's important to understand the spectrum of how people with eating disorders so that we don't…
Jump to conclusions.
Shaming someone for their size.
Identify who may have an eating disorder based on appearances.
Eating disorders are a female problem.
Sadly, society seems to believe that only women have eating disorders. This is not only incredibly false, but it creates a lot of stigma for men who may also be struggling. This then makes it terribly difficult for men to reach out for help and to find support.
Furthermore, it can blind us, leaving it so that we don't check up on the eating behaviours of the men in our lives. By turning a blind eye it's possible that we're missing potential indicators that they're struggling. All simply because we don't believe they could have an eating disorder.
Men absolutely suffer from poor body image, as well as eating disorders. It's so important that we make sure to check in with them as well and help them just as we would with women.
Eating disorders are only associated with restrictive eating.
Here we see yet another example of a very narrow understanding of what eating disorders are. Most people assume that there are only restrictive eating disorders such as Anorexia Nervosa. This assumption is likely due to the fact that restrictive eating disorders are the most commonly seen.
But there are many different different types of eating disorders that are not restrictive.
Binge Eating Disorder
Pica
Compulsive Exercise
Rumination Disorder
While this is a lengthy list of eating disorders, there are even more out there!
Eating disorders act alone.
Often people with eating disorders also experience other types of mental illnesses. This is known as comorbidity. The most common comorbidities for eating disorders are anxiety and depression.
This makes it much more difficult to navigate through the diagnosis and really pinpoint why a person has disordered eating. It also impacts the course of treatment chosen.
A good example of this would be a person with Anorexia Nervosa who may also experience depression. This individual realizes that when they go through a very bad depressive state, they want to restrict their food intake because they lose their appetite, and want to self-destruct.
In this situation, you can see how we can't 'fix' Anorexia without also working on depression. This results in much more complex therapy and support.
Eating disorders only develop in teenagers and young adults.
Unfortunately, children are not spared from mental illnesses. Many kids have eating disorders that bleed into their adult lives. This is why we have to pay attention to children's behaviours and the cues they're giving us about how they feel about themselves.
Whether you have children, nephews, or nieces, or work with them, it's incredibly important to pay attention because children are resilient. It's much more likely that a child will recover from an eating disorder in comparison to an adult, due to the fact that children are still very impressionable.
It's also much more helpful to nip a self-esteem issue right from the start so it doesn't snowball into something worse.
If the person is getting help for it, then you don't need to worry.
There are incredible eating disorder programs out there, and a lot of people do come out of it recovered or close to it. The bad news is that eating disorders have one of the highest relapse statistics out of all the mental illnesses out there. This is simply due to the nature of the disorders and how often our perceptions of ourselves change.
If you're someone struggling with an eating disorder, don't take this as something to worry about because it doesn't mean you won't be able to get better.
However, bear in mind, that just because someone is in a program or getting treatment doesn't mean you don't have to continue supporting the person. Even if the person seems healed or is doing well, it doesn't mean they can't relapse or aren't still suffering.
Eating disorders often tend to last a long time in some shape or manner, so it's important to continue being a good friend/partner/family member to the person struggling.
Complimenting a person struggling with an eating disorder on their weight loss or weight gain will help motivate them.
This one may be hard to swallow because I know everyone who does this is doing it with good intentions.
But that "you look so good now" after someone has gained a few pounds is not helpful. In fact, you probably just made that person feel worse because now they're thinking that they were ugly before. I know it may feel a bit weird but keeping your comments to yourself about the person's weight is going to be much more beneficial.
This doesn't mean avoiding the topic of the eating disorder. You can still talk to them about what they're going through (and I strongly encourage you to) without making a comment on their appearance. I'm sure you offer an ear and genuinely asking them about what's going on will make them feel much more loved and supported than "you look so much better now".
If you really want to compliment them, maybe try doing so on something different. For example, their makeup, their clothing, their hair, how nice their smile is, or even something like the perfume they're wearing.
To learn more about things you shouldn't say to someone with an eating disorder, check out this post.
---
Have you any other misconceptions you'd like to share?