There are many lessons to be learned during recovery. From understanding our body's basic needs to coping with life in a bigger body, there are numerous learning opportunities. But it's not just about what we learn, but also putting these lessons into practice. Recovery is often daunting and seemingly endless. There are many tears, tantrums, and instances where you may want to run away.
---
Six Important things I learned during recovery.
Recovery from an eating disorder can be a long and difficult process. When I was first diagnosed with anorexia, I was referred to an eating disorder clinic which helped me through my recovery. Although I wasn't keen on the clinic sessions, there were lots of lessons my sessions taught me. And not all of them were necessarily related to eating disorders. These lessons have stayed with me since discharge, and have helped me through many difficult periods in my life.
But Allow me to give you some context.
My name's Emily, and I currently run a blog called Love, Em. I was diagnosed with anorexia when I was between fifteen and sixteen years old, but I'd been suffering from body dysmorphia and disruptive eating long before this. My eating disorder progressed when I started sixth form, possibly due to the change and stress that came with it. My school is a forty-five-minute walk from the train station, which somehow, I managed to walk every day. Despite my knees aching, I continued to walk the distance day in and day out.
In October of that year, I was finally admitted to a clinic after I had a binge which left me distraught. From there, recovery was a long process, but one I'm glad I made.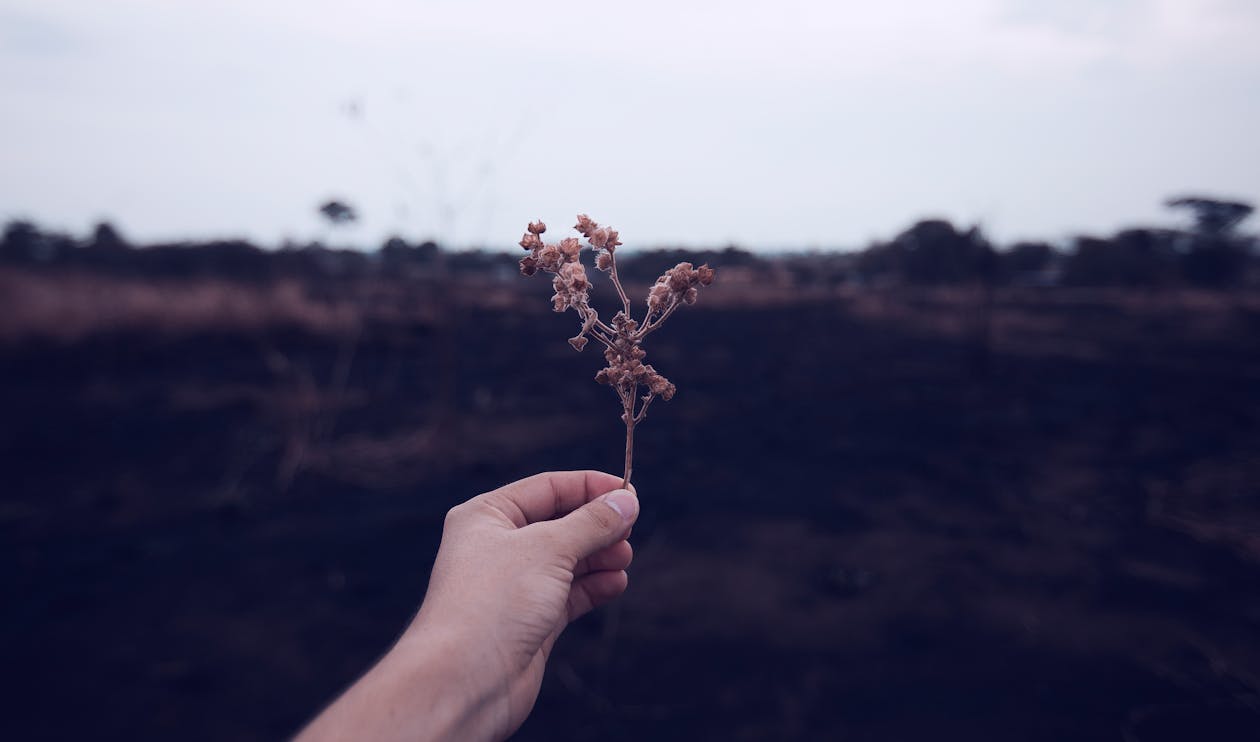 ---
Asking For Help Is The Hardest Step.
I still remember the day I asked my parents for help. It was just after my brother's birthday party, and I had binge eaten some of his cake. I felt horrible after and had a major breakdown. It was quite distressing, but it meant that I asked for help. I went to my mum's room and lay on her bed with her crying. It was a really sweet and needed moment for me, and it was the turning point I needed. It's a hard lesson to learn, but you'll feel grateful for doing it. From asking for help, I learnt another lesson about my recovery. The lesson is that sometimes you need something bad to happen before a big change or a happy ending can occur. Just because you feel at rock bottom, doesn't mean you can't turn things around.
You Won't Recovery Unless You Want It.
If you're being forced to recover, you're more inclined to rebel. Before I made real progress, I had to want to recover, rather than have a therapist tell me this is what I want to do. It was hard to make that decision, but I didn't like my therapy sessions or the clinic. The quicker I recovered, the sooner I'd be discharged. I may not have had the right kind of motivation, but it worked. Find a reason to recover and work towards that. You won't make significant progress unless you do.
Don't Strive For Perfection, Only Progression.
Even a year after discharge, there are still habits that I can't break. I will still be cautious over what I eat, and only eat certain foods unless it's an occasion. However, I do eat every food
group and eat enough during the day. I have a healthy exercise routine too. From recovery, I learnt that you will never be 100% "better" and there will always be something in the back of your mind. It's not about being perfect, it's about being in a better place mentally and physically. In recovery, you'll slip up and possibly relapse. That's okay, and you shouldn't punish yourself for it. Progress is important, and it's better than not making any changes.
You Will Learn Who Your Real Friends Are.
Sadly, I had a few friends that didn't believe in my diagnosis and left. I would decline eating out with them, meaning they stopped inviting me to things. During recovery, I found out who my real friends were and which people cared. It's upsetting when there aren't as many people as you think, but the ones who stay you should cherish. Eating disorders are hard on everyone, so if your family and friends stick by you, you've got really good people surrounding you. Just remember, it's okay to let some people go, especially if they're not supporting you.
Not Every Recovery Journey Is The Same.
I hated going to a clinic, but some people enjoy the comfort of services to help them. My real recovery started when my family and I were left with the tools to continue ourselves. Some people will thrive having therapy sessions, while others are disciplined enough to use a self-help book. No one will have a straight recovery, and some people will be discharged quicker than others. Everyone is different, meaning your recovery will be different from other people's. Just because something works for you, doesn't mean it works for everyone. I would compare my recovery to influences, but this wasn't a good way to do things as it led to a lot of distress when things weren't working. You shouldn't compare journies.
It Is Possible To Get Better.
When I first started my recovery journey, I felt like I'd never be the same again. When you're suffering from an eating disorder, it feels like you'll never get better. There was also a part of me that didn't want to give my disorder up. Something I've learnt is that anything is possible, and you can get better, you just need to put in the effort and believe. If you haven't recovered as quickly as you thought, don't worry. Progress can take months to notice, so don't feel disheartened. All you need to do is keep your head up and keep going. I promise you, you can recover. You can get better.
Recovery isn't impossible, but it is hard, emotional, and you may feel like giving up. When it doesn't look like it's improving, just keep going. I promise you, it's so worth it. Since recovering, I've built a blog, run my own business and have an apprenticeship at my dream job. You can do this. You'll learn so many life lessons during recovery, and they continue to guide you, even once you're thriving. What lessons has recovery taught you? I'd love to hear what amazing things your recovery has bought you, and what gave you the motivation to keep going! Just remember, you can do this!
---
What important lessons have you learned in recovery?
About the writer!
Em is a UK blogger focusing on blogging, business & sustainability on her blog "Love, Em". With 4 years of experience in the blogging world, she is keen to share her knowledge. Emily is passionate about helping others, and since leaving college, has decided to put her passions into writing. You can find her on social media!