This post has been written in collaboration with solitaire.org. Please note that no real-cash gambling is used on this site. For further information on check out the legal page and solitaire.org.
There's nothing harder than trying to unwind when you have a restless mind! Even when I have nothing to stress or think about, my mind is still racing. To what, you ask? Who really knows!? I could be thinking about anything from the past to the very distant future, and yet remember none of it.
Living with a restless mind is quite exhausting, not only to you but to your loved ones. My husband is constantly at war with me about not paying attention because my mind slips off into another dimension mid-sentence.In fact, I have to try very hard to maintain my train of thought, and even when it comes to listening, I have to consciously stay in the moment.
So, needless to say, when it comes to winding down in the evening, I'm hopeless. Even with the skills I've learned over the last few years, I still struggle to simply relax. But I'm constantly learning new things about myself and that includes what works best for me. And while these may be my own techniques, I love nothing more than to share what I've learned with my readers!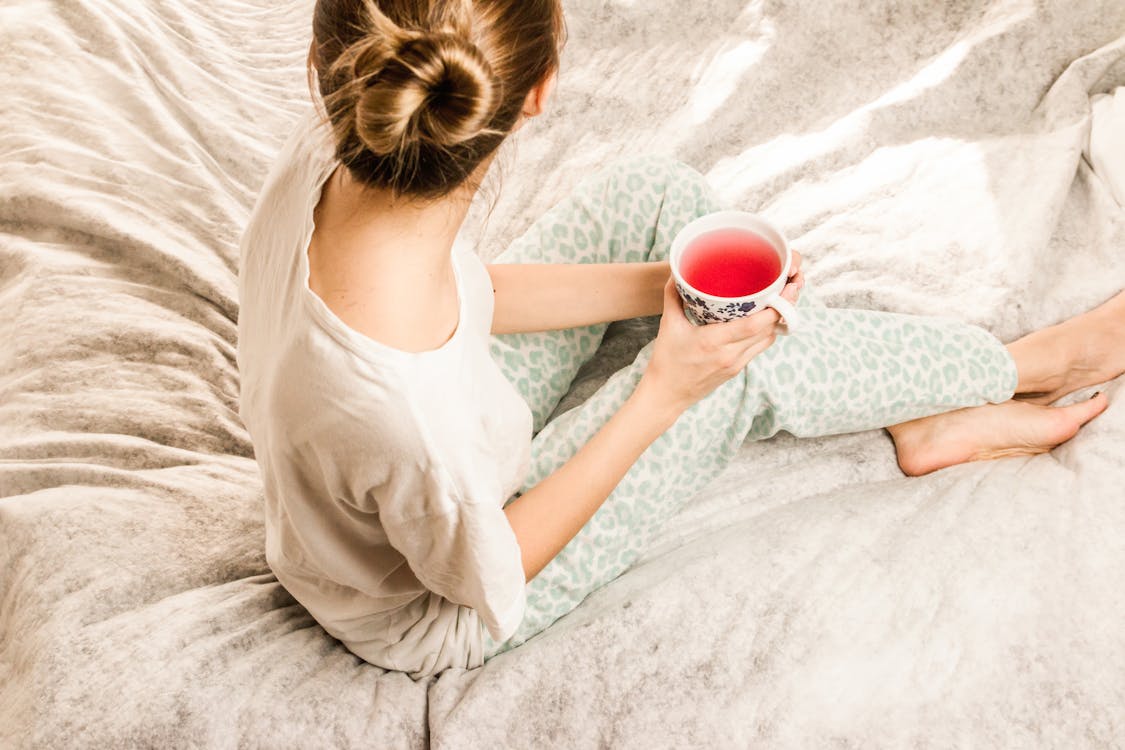 ---
5 Ways to unwind with a restless mind.
Unwind with browser-based games!
By now, if you've been following my blog for a while, you'll know I'm a sucker for a good game. But when I'm feeling particularly overwhelmed, my usual love of RPGs falls flat. Who wants to run from one end of the map to the other just to hand in a quest that you've long since forgotten the point of? Sometimes I enjoy this aspect of RPGs, but lately, it's really not my vibe. But the need to stay busy and play something still persists! My hands need to be busy when watching Netflix! But I swear, I'm paying attention (somewhat).
Thankfully I lately discovered a website filled with various boredom-busting browser games. Solitare.org is filled with hidden object games, mahjong, card, and even word games. Despite my initial thoughts, there's no real-cash gambling, something which I feel very strongly about avoiding. While watching television in the evenings I've taken to playing their hidden object games, my current favourites being China Temple and Garden Secrets. They're reasonably simple, only require a portion of my concentration, and fulfill my need to fidget! And, while I'm no expert, I've also dived back into my old love of Mahjong. Do I fully understand it? No way! But I love it!
What about journaling?
The thing about a restless mind is the multitude of thoughts going on all at once. I've always been a writer from as far back as I can remember. Be it stories or simply jotting down my thoughts in a 'super secret' diary, I've always had a pen in my hand. It's only recently that I've learned about the importance of journalling when managing my own restless mind. It's a condition that often makes it hard to relax, and putting thoughts onto paper (or screen) helps to unclutter my thoughts
It doesn't matter when you choose to do it. It can be in the morning when you first wake up, during the day, or even late at night as you typically 'chill' out. I typically journal at different times of the day, but mostly at night when we're watching television or my husband is playing games.
Have you tried deep breathing?
I've said it once and I'll say it again, we need to take time to breathe. By which I mean we need to take proper, deep, refreshing breaths. We rush from point A to point B, often forgetting to do the most basic of things. And while you may be thinking 'how on earth can you forget to breathe,' it's possible! My therapist always used to ask me was I taking time to breathe. Quite often, the answer was no. I'm going through the motions, all the while ignoring my primal instinct to just stop, inhale, hold and exhale.
"By taking deep, mindful breaths we're allowing our bodies to fully exchange oxygen and carbon dioxide."
One of my all-time favourite breathing techniques is the '4 in, hold 7, 8 out.' Before trying any breathing exercises make sure you're in a comfortable place where you won't be disturbed. I usually find the best place for this is in the shower, bath, or even while using the loo.
I'm a sucker for a colouring book!
Not only have I always been a writer, but I've always loved art. From the day my grandmother put me into a highchair, I had a pen or pencil in my hand. She used to recall the story of me falling asleep but my hand still moved across the page. Truly, I was born a creative. So, it's no surprise that I'm drawn to colouring books of all shapes and sizes. While I can illustrate reasonably well, there's nothing quite like just colouring.
In fact, studies have shown that colouring books help to shift our focus from ourselves and into the present moment. It impacts the amygdala and encourages a meditation-like state by reducing restlessness in the mind. There's also the added bonus of absolutely no moral outcomings. You can go outside the lines, stay perfectly neat, and even interpret patterns in your own way, all without any consequence. As someone who is constantly worried about 'messing up', it can be hard to get your head around this at first. But once you do it's almost addictive.
Spend time playing with your pets.
Have you ever wondered why some offices allow dogs? Or why do retirement homes allow therapy animals? It's because the simple act of petting an animal has been proven to reduce stress hormones and boost serotonin and dopamine, the happy chemicals. Farm animals have even been used in therapy for those in recovery from eating disorders, and other difficult conditions.
A study conducted by The Human Animal Bond Research Institute found that 74% of pet owners reported an improvement in their mental health. Furthermore, a study by The Cats Protection of over 600 cat owners found that 87% felt that owning their feline friend had a positive impact on them mentally. 76% went on to say that they coped better thanks to their animals.
---
How do you control your restless mind?
Have you any additional advice to give for relaxing with a restless mind? Maybe it's something completely out there!? Don't be shy! Share with us in the comments below!