There's nothing quite like experiencing Christmas stress to take the fun out of the festive season!
Ah, Christmas. The time of year when normal stress becomes Christmas stress. With added pressures, commitments, and expectations. While in days gone by it meant time off work, festivities, and fun, the modern representation of Christmas can be far from it.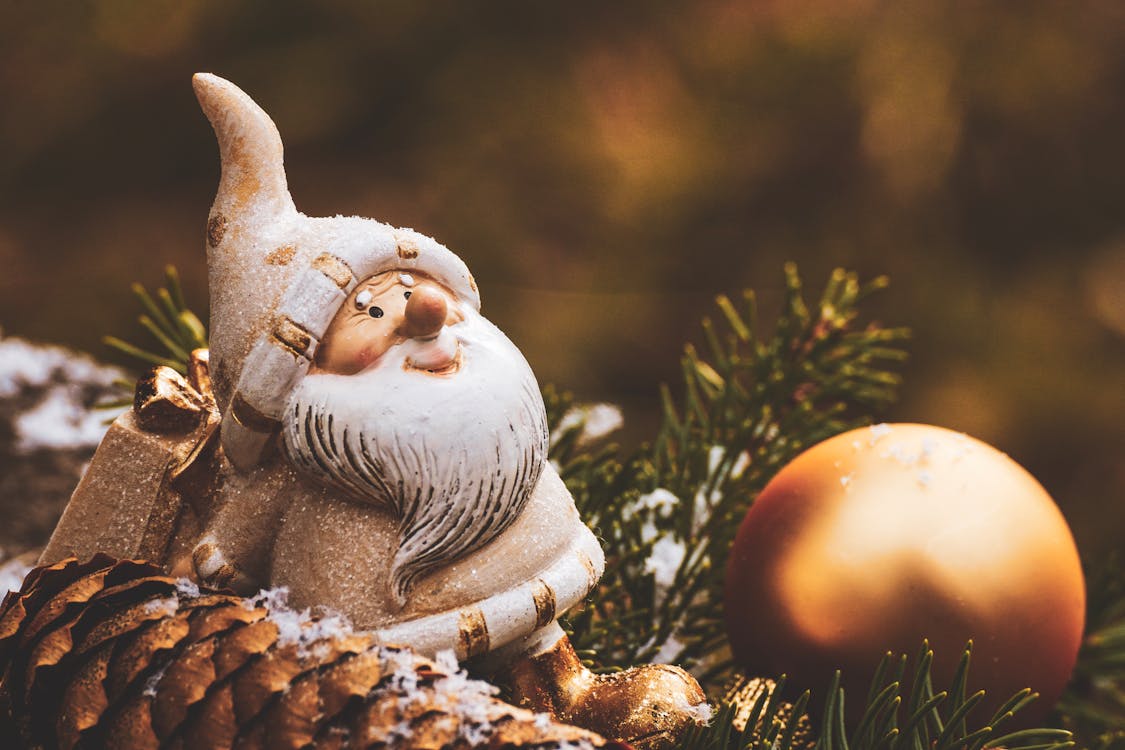 ---
5 Ways To Reduce The Christmas Stress.
Don't leave everything until the last minute.
We've all been there. You get caught up with work, family, and the daily grind, and then it's December twenty-fourth. Suddenly you're rushing to buy gifts, struggling to get a turkey and your tree is still in the loft! But who can blame us? It can feel impossible to stay on top of things under normal circumstances, never mind during the festive season.
In the last number of years, I've found myself suffering from extreme Christmas stress. I find myself panicking about what to buy, about finances, what to do on Christmas day, work rotas; You name it! In the last number of years, however, I've started to get prepared for Christmas ahead of December.
As someone who prefers Halloween, I've always felt repelled by the hustle and bustle that this time of year promotes. But I've discovered that this only increases the Christmas stress tenfold, and instead I should be facing it head-on in order to reduce the mounting pressures.
If like me you're struggling to get motivated, here are a few ways you can get and stay prepared!
Pick up presents throughout the year and create your own 'present' cupboard. Not only does this help reduce the rush during Christmas, but this can also help with birthdays, anniversaries, and similar events.
Wrap presents early.
Ditch the cards. While it might be a tradition for some, it can be time-consuming and a waste of paper!
If you can, get the bulk of your Christmas day food shop done before the rush. Pick up cranberry sauce and any long-life items as soon as they appear on the shelves, and gradually continue to stock up ahead of time. As the big day draws nearer things will become even harder to get, and no one wants a disastrous dinner!
Create a budget!
It's all too easy to get caught up in the moment during Christmas. Whether we're natural gift-givers or not, we can find ourselves getting into financial trouble to try and please the ones we love.
In order to determine how to avoid debt this Christmas, you first need to create a budget plan. You may already have a budget set out for your monthly spending. If so, you're already one step ahead! Without a firm idea of what you have coming in and going out, it can be easy to get caught up in the festive spirit. After all, it's all about giving, but if you're left deciding between paying your mortgage and buying a series of expensive presents, it's time to prioritize.
Once you know how much disposable income you have for Christmas, you can come up with a plan that matches your budget.
Take time out for yourself.
In days gone by Christmas was a time to spend with family and friends. Now it's become so commercialised, that quite often we're left feeling burnt out before December even begins! And as someone who works in retail, believe me when I say it's far from 'merry and bright.' But while your to-do list might be miles long, that doesn't mean you can't take a break! Constantly moving forward may help shift those tasks, but it'll only make way for exhaustion and burnout, leaving you unable to enjoy the festivities.
Here are just a few ways you can create time for yourself.
Delicate tasks where you can. Ask your partner or family to bear some of the weight of the Christmas preparations, and even get the kids involved!
Want to relax but don't know how? Add 'take a bath' or 'watch a movie' to your 'to-do' list. However, you relax, schedule it! By putting it on your active to-do list, you're prioritising relaxation alongside everything else! Me-time is just as important as preparing for Christmas day!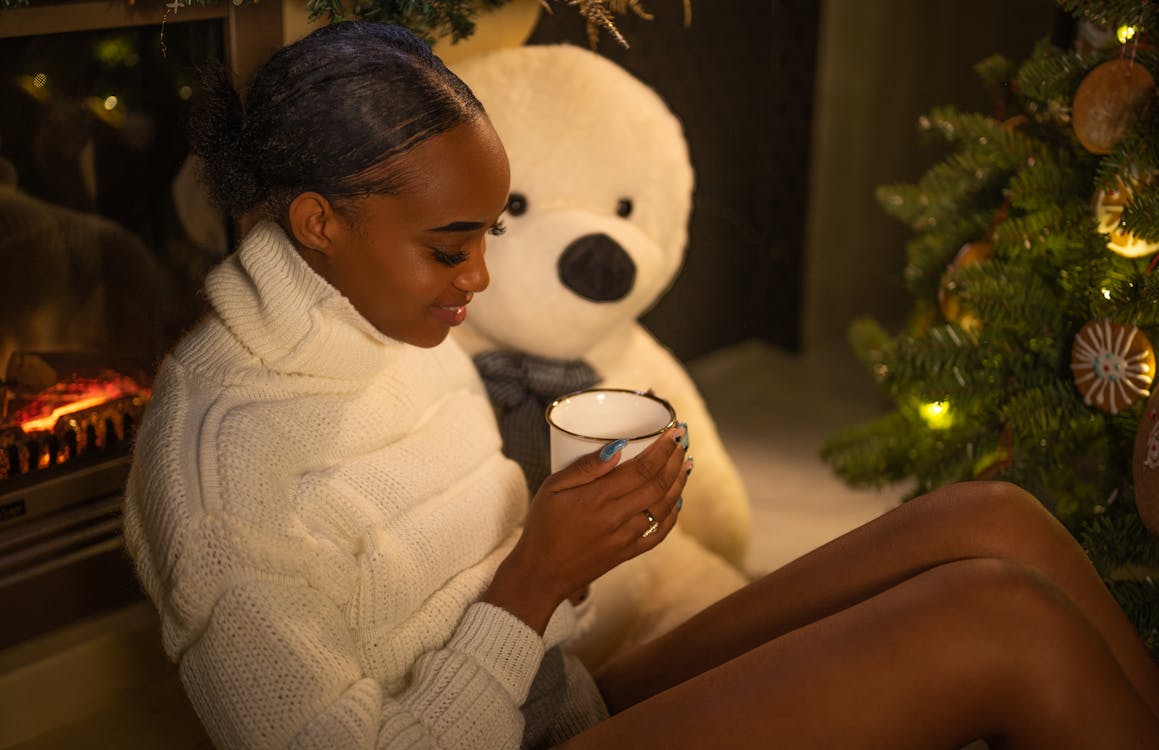 If you're struggling to cope with season, here is a wonderfully detailed guide for surviving holiday depression.
Set clear boundaries.
I talk about setting boundaries a lot and that's because it's one of the most important life lessons I've ever had to learn. During the festive season, I find that boundaries become increasingly weakened and therefore broken. In years gone by my husband and I would travel home to spend time with family. While this might sound lovely, it became a chore! Often we were left with very little time to ourselves, and exhausted by the end of the evening. And, considering both of us were likely to be at work the very next day, it didn't feel like a break at all.
However, last year we put our foot down and had our first Christmas at home. It was just us, our cats, and a warm fire. The door remained locked for the entire day and we didn't get out of our pajamas until boxing day! It was heaven!
But sadly we don't always have this option. So, here are a few things you can do to help enforce your boundaries in various situations.
If you're stuck making Christmas dinner or hosting a party, set time-sensitive boundaries. Let people know when dinner is starting and stick to it. Likewise, don't be afraid to set a leaving time.
Ask others to bring various courses or dishes to reduce your workload.
Don't be afraid to ask for help with the cleaning afterward.
Think before saying 'yes' to things. Don't say 'yes' just to please others if what you really want to do is the opposite. If you often feel pressured into doing things to please others, remind yourself that you matter too!
Don't be afraid to say NO! Or, say it in a way you find more comfortable such as 'I'm unable to attend but thank you.'
Ask for help!
Christmas can be a difficult time for many people. There are those struggling with grief, those who're alone, those in financial difficulties, and those suffering from mental and physical health issues. And the festive season can only exacerbate these feelings.
As we approach December, it's important that you've got a support network in place. It can be friends, family, work colleagues, or even medical professionals. Ensure you have the numbers you need on hand such as helplines, as not all of your network will be free to talk on Christmas day. If you're working with medical professionals, why not sit down and come up with a support plan for use over the coming weeks?
Here are just a few helplines operating on Christmas day in the UK and Ireland.
Samaritans – Free phone on 116 123
BEAT (Eating disorders) – Operating 9 am – Midnight during the week. 4 pm-midnight during weekends. All numbers are available here.
CALM (Men and male-identifying) – 5 pm until midnight. 0800 58 58 58. Webchat is also available.
*This will be updated as more opening hours develop over the coming weeks.
---
Have you any additional coping strategies for Christmas Stress?
If you have any additional tips or even helplines you'd like to share, please let us know in the comments! I'd like to offer as much help to my readers as possible. Therefore, this post will likely be updated in the future to include more helpful advice, phone numbers, websites, and more!