Living with PTSD at any time can be difficult, but managing PTSD at Halloween can be made worse for a number of reasons.
PTSD (post-traumatic stress disorder) and trauma are conditions that I'd always assumed were reserved for veterans and members of the emergency response team. But over the last few years, I've discovered that I too have suffered trauma. PTSD has influenced and even changed the way in which I think, act and feel on a daily basis. While some of these traumas have been explored in-depth, others haven't even been touched upon. And even at that, it's all too little and much later down the line than I would have liked.
Before we manage the symptoms, we need to understand trauma and why PTSD at Halloween might be troublesome.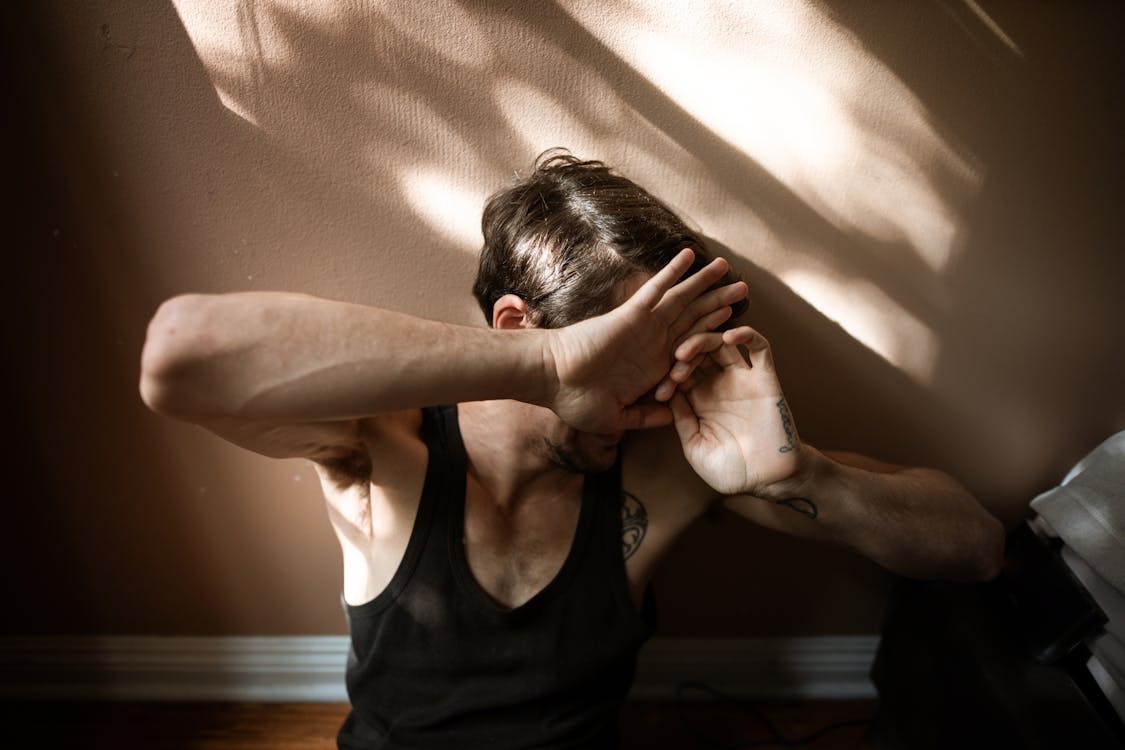 What is psychological trauma?
Psychological and emotional trauma manifests as a result of experiencing, witnessing, or even being informed of extremely stressful situations. This can include things such as abuse, neglect, injury, war, or bearing witness to a traumatic event experienced by others.
When we experience something traumatic, it often involves an imminent threat to life or safety. It can ultimately leave us feeling overwhelmed, isolated, and afraid. Although physical threats can often be involved, the event doesn't necessarily have to involve physical harm in any way. In fact, it's not the circumstances of an event that determine whether or not it was traumatic, but the experience of the event. This is usually considered subjective as not everyone experiencing the same event will react in the same way.
"There are many different types of trauma that you should know about."
Psychological trauma can be experienced in many different ways, both directly and indirectly.
The first and, possibly the most commonly known type of trauma is that experienced firsthand. Individuals might find themselves traumatised due to abuse, neglect, or serious injury. Although experiences can be a one-off event, trauma can also stem from repeated exposure. A prime example of this would be seen in cases of repeated abuse and neglect wherein the exposure can be over a long period of time. 
However, not all trauma has to necessarily be experienced by the individual. We can also become psychologically traumatised by bearing witness to a traumatic event or event. Although not necessarily involved, even simply acting as a bystander can be enough to trigger an emotional response within the brain.
Vicarious trauma is quite similar to that mentioned above. This is when trauma occurs after learning about the experience of a loved one or a friend. Specifically, if the outcome could have been fatal. Although we're not directly involved or present for the event, our brain makes a connection and becomes traumatised by proxy. A perfect example of this could be the trauma experienced after losing a loved one in a fatal car accident. This could perhaps lead to a fear of driving completely, or it could mean avoiding a certain route.
Finally, we can experience psychological trauma from repeated or extreme exposure to aversive details of an event. This could include exposure to details of war or horrific abuse. A prime example of this would be the repeated exposure of social workers to the horrific abuse of children or young people. However, it's important to remember that this does not include exposure to images or information through the media, television, or pictures. The only exception to this would be in the case of first responders.
---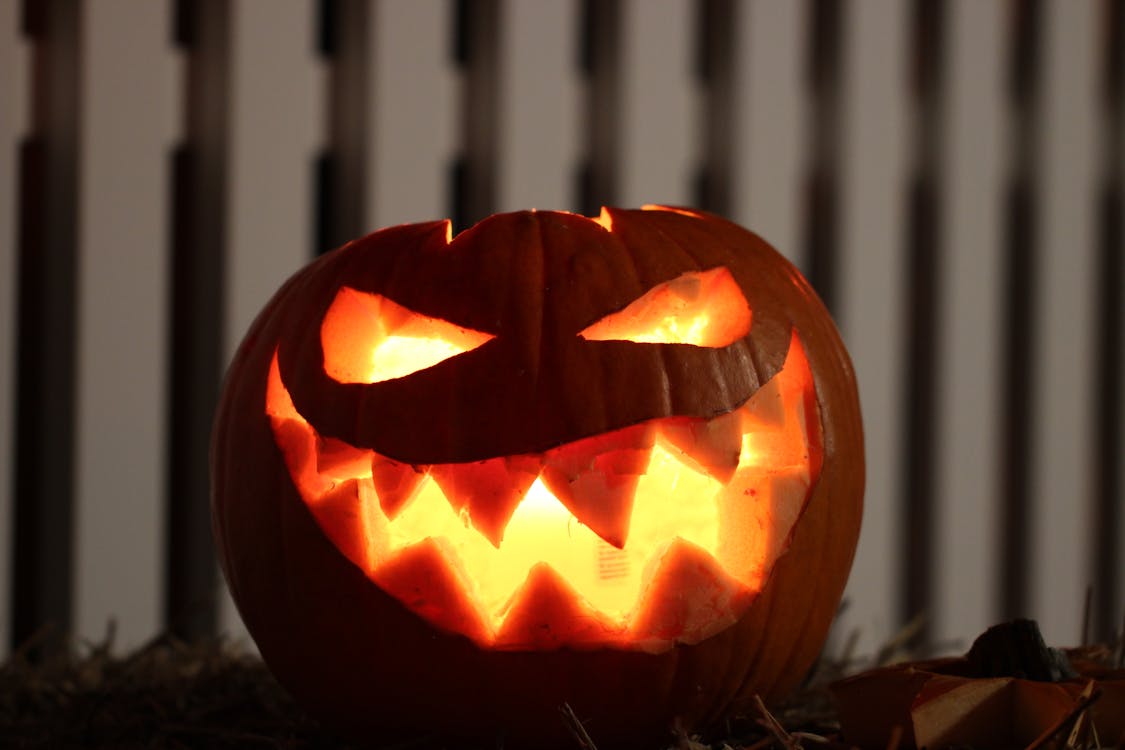 5 Ways You Can Manage PTSD at Halloween.
Create a meaningful and immersive distraction.
Whether it's having friends around for a small Halloween gathering, or planning an immersive movie night with your other half. There are plenty of ways you can use healthy distractions to take away from any loud noises or knocks at the door. Part of having PTSD at Halloween (or any time of the year), is constantly feeling like you're in flight or fight mode. You're on edge all of the time, especially if you're anticipating loud or sudden noises to occur. While I can't speak for everyone, I personally find it hard to sit still or relax if I'm expecting a phone call or someone to knock on my door. It's almost as if I'm constantly on my tip-toes, waiting for the expected or unexpected to happen.
When it comes to distracting yourself through the inevitable Halloween fireworks, it's a good idea to settle for an activity that holds your attention and makes you feel good. Not only will this help to distract you, but by increasing your happy hormones you're also helping yourself manage any symptoms or emotions that may arise.
Remind yourself that you aren't in danger.
Yes, this can be easier said than done. Specifically, if you link loud and sudden noises with flashbacks to a more fearful time in your life. PTSD has a way of tricking us and can often take us back to a place where we once felt terrified. Even if you're no longer there.
Dr Bryan, a clinical psychologist, had the following to say.
"Fireworks can resemble the explosions and blasts that some military personnel and veterans experienced while deployed. For some veterans with PTSD, hearing the booms and feeling the shockwaves from fireworks can activate unpleasant memories from the past, prompting intense anxiety and fear."
No matter how PTSD came about, a vital tool in combating it is grounding. By doing so, you take yourself back to the present and to a place where you're no longer in danger. Take deep breaths, and focus on what you can hear, see, smell, and even feel.
Take deep, slow breaths.
One of the most common reactions of PTSD at Halloween is the loss of control over our breathing. Deep breathing and grounding are essential for managing both anxiety attacks and symptoms of PTSD. We tend to struggle to breathe when we're feeling on edge. This in turn causes more panic, and so the circle of fear continues. It's our body's way of protecting us and it's part of the survival system.
Instead of struggling with our breath, we need to slow down and inhale deeper. A good way to do this is to inhale through the nose for four seconds, hold for seven and release through the mouth for eight. This should be continued over and over until you feel the panic disperse.
Very Well Mind has a list of other helpful breathing exercises that you can practice to help yourself through a panic attack.
Avoid avoidance.
Bare with me on this one. It's all too easy to run and hide in order to avoid our triggers. But, in reality, this only serves to prolong the fear. We avoid places, people and activities that may remind us of those difficult times. And for many, this may be Halloween with its costumes, masks and fireworks. But the reality is that hiding isn't a sustainable solution.
You might hide in your bedroom with the television up loud and a blanket over your head. But what way is that to spend a holiday that's meant to be full of fun and laughter? You may even indulge in unhealthy coping behaviours such as binge drinking or drugs in order to avoid the fallout. These are all avoidance techniques. They're helpful in the moment, but not long term.
This is where avoiding avoidance comes in. Dog trainers, for example, expose animals to small doses of noise in order to prepare them for things such as fireworks. These are usually manageable sessions of about ten to fifteen minutes wherein the animals is exposed to a soundtrack of bangs or knocks. You can do something similar with yourself and can even start months in advance. Work your way up from a quick, ten-minute session to the real deal on Halloween night. And if it's still a little too much, don't worry. Utilise your learned skills such as breathing and distraction, and keep trying!
Don't beat yourself up.
Above all else, don't beat yourself up. If you have a panic attack or you find yourself giving into avoidance, don't worry. These things happen. Don't let yourself off the hook and vow to try again. But certainly don't convince yourself that it's hopeless. Nurture your mental health. Listen to yourself. Talk to a loved one or a professional. And try again!
---
How else can we work to manage PTSD at Halloween?
While some of these are exclusive to Halloween, others can be transferred into everyday life. Try a few and see what works for you! I'd love to hear your feedback in the comments. I personally find that deep breathing and exposure therapy has helped me overcome my sensitivity to loud noises. But everyone's different, and what works for me may not necessarily work for you.
** If you like what I do please consider donating to my KO-FI fund. I'd like to be able to reach more of an audience so I can potentially grow this blog to be much more than it currently is. I also hope to bring freebies and eventually toolkits to you all as a way of saying thank you for your support.